Brilliant acoustical projects across North-East-West-South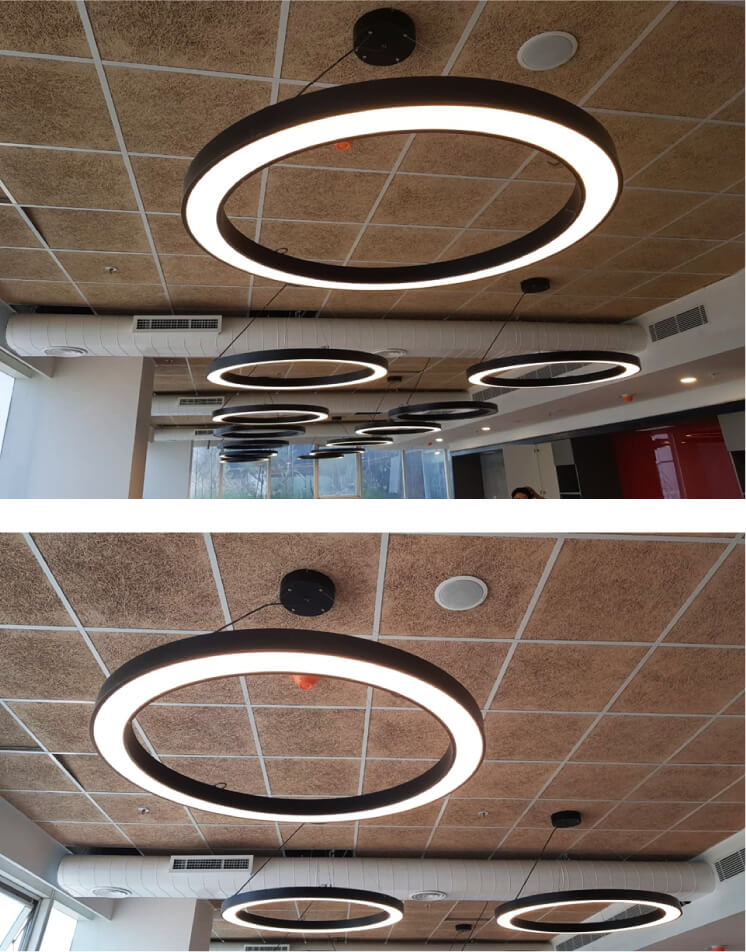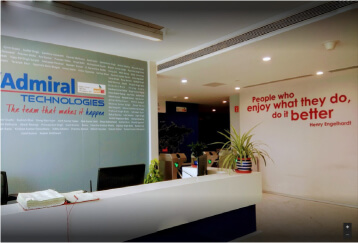 N – NORTH
Admiral Technologies
www.admiraltechnologies.in/
Place         –  Gurugram [NCR]
Segment   – Office
Architect   –  Vistasp & Associates
Installer     –  GMGR
Products   –  Strand Colour on Skelet T24
Strand Colour is the modernist version of the classic wood wool board from the house of Anutone that does justice to this avante garde office space of Admiral Technologies and its contemporary chandelier-like lighting fixtures, designed by Vistasp and integrated by Anutone installer, GMGR.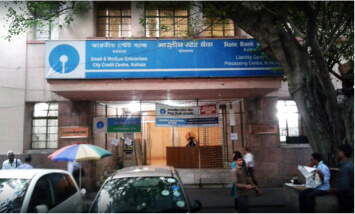 E – EAST
State Bank of India
www.sbi.co.in
Place         –  Kolkata
Segment   – Banking|Finance
Installer     –  Creative Solutions
Products   –  Soak Cord, Tufbloc
Kolkata's State Bank of India offices have become a huge fan of acoustical wall solutions with Soak Cord panels by Anutone. Further the Soak Cord panels are inspired by yet another invention of Anutone, the Soak Cord Triangle, executed insitu by Creative Solutions. This theme has been carried forward not only on the walls but also on the movable partitions which perhaps is for the very first time. Meanwhile Tufbloc seamless finish does justice to the ceiling bulkheads at perimeters.Thus Anutone provides a 360 degrees approach to acoustics.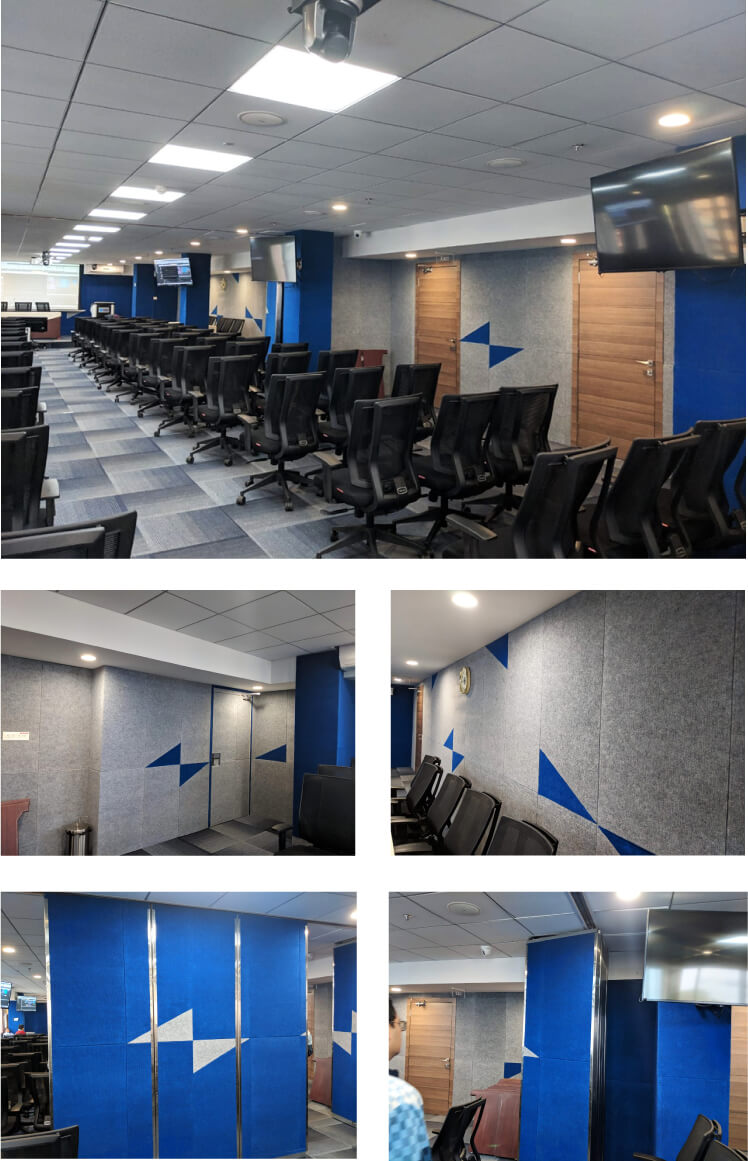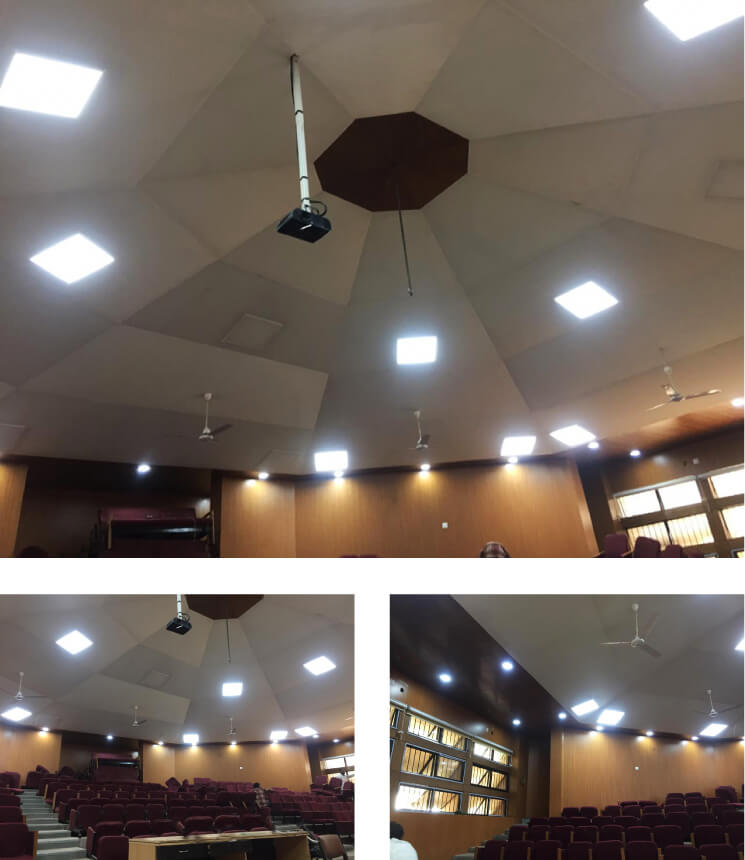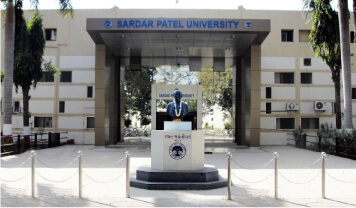 W – WEST
Sardar Patel University
www.spuvvn.edu
Place         –  Vallabh Vidyanagar, Gujarat
Segment   – Education
Architect   –  Anand Vohra
Dealer       –  K Construction
Contractor –  Samir Constructions
Products   –  Stretch SLS, Strand, Slats Surco, SynthPF
A dome ceiling provides challenges that are best met with Anutone's Stretch SLS the only known acoustical solution in stretched fabric systems (rest may be vinyl with perforations for sound absorption).
The fabric ceiling contrasts very well with Slats Surco wooden acoustical wall panelling. All with Strand and SynthPF as an acoustical infill for performance enhancement. Once more the entire system engineering being testimony to the total acoustical solutions capability of Team Anutone!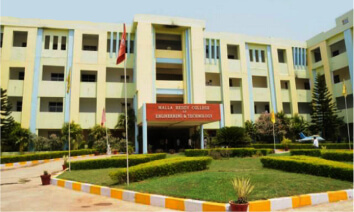 S – SOUTH
Malla Reddy Engineering College
www.mrec.ac.in
Place         –  Hyderabad
Segment   – Education  [Auditorium]
Architect   –  Primo Design
Installer     –  RamG Building Systems
Products   –  Subtex Ebony
For dramatic effects to a large arena type false ceiling and to become the soul of the decor as a contrast to the red seating there is nothing better than Subtex Ebony on Skelet Ebony, so well installed by Anutone installer, RamG, as per the aesthetics arrangement of the architects – Primo Design.
As is visible from the four projects above, Anutone provides custom solutions with a wide array of product choices that guarantee system integration and functional performance to the complete satisfaction of the project ecosystem.