Education
Let parents and students prefer an acoustically compliant institution to any other.
Learning is at the core of an educational institution whether it is a school, college or university. The teacher and the taught must both be able to hear each other with clarity and intelligibility.
International Standards
ANSI-S12.60-2010 Part 1 – Acoustical Performance Criteria, Design Requirements, and Guidelines for Schools (USA)
Building Bulletin (BB 93) 2014 – Section 1- The specification of acoustical performance in school building (UK)
Design Criteria for Classrooms
Reverb time – 0.6s
Background noise – RC35(N)
Speech Intelligibility – >0.6
Sound Pressure Level – 75dBA
Acoustic Advantages
Makes learning easier, faster, better
More sustained, less fatiguing for both teacher and taught
Ensures a joyful experience
Anutone studies every aspect of an education campus, not just classrooms, in a holistic manner and offers product solutions. Refer concept drawing below.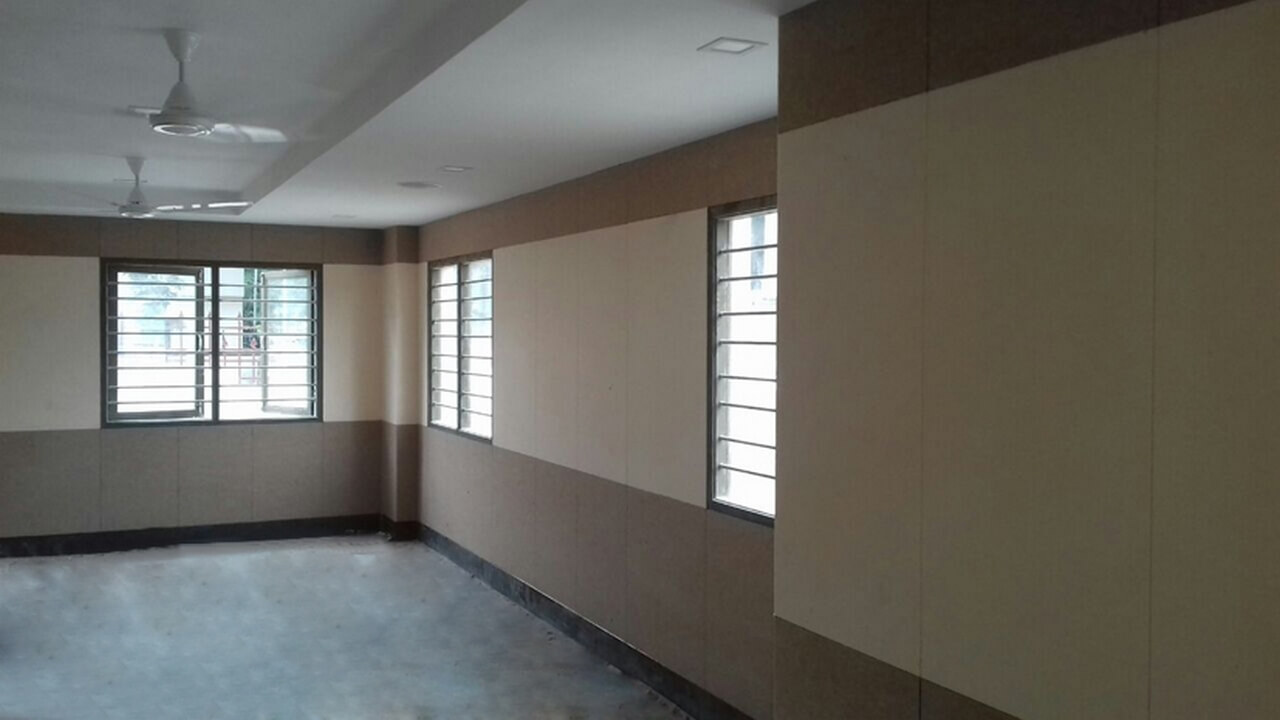 Suite – Value Proposition
Anutone's solutions for school ceilings provides benefits to the ecosystem. Here is how:
| Features | Benefits |
| --- | --- |
| Striking visuals | Architect |
| Quiet interiors | Acoustical Consultant |
| Lightweight add-on | Structural Consultant |
| Environment friendly | Green Consultant |
| Daylight views | Lighting Consultant |
| School branding | Signage Consultant |
| Thermal comfort | HVAC Consultant |
| Fire rating | Insurance |
| Snag-free install | Contractor |
| Easy integration | Other Vendors |
| Quick project turnaround | Project Manager |
| Easy maintenance | Facility Manager |
| Economical, | Trust Management |
| Asset appreciation | Building Owner |
| Occupancy levels | Institution |
| Pleasant experience | Student & Teachers |
Acoustics makes it fun in the Education sector
A snapshot of our portfolio. Click thumbnail for a larger view