The Best of Spaces1
Home Acoustics
Of our five senses of perception (sight, hearing, taste, smell & touch), visual comes first and rightly so. However the next most important is hearing and both are closely linked. George Lucas of Star Wars and THX fame, famously said, "Sound is half the picture".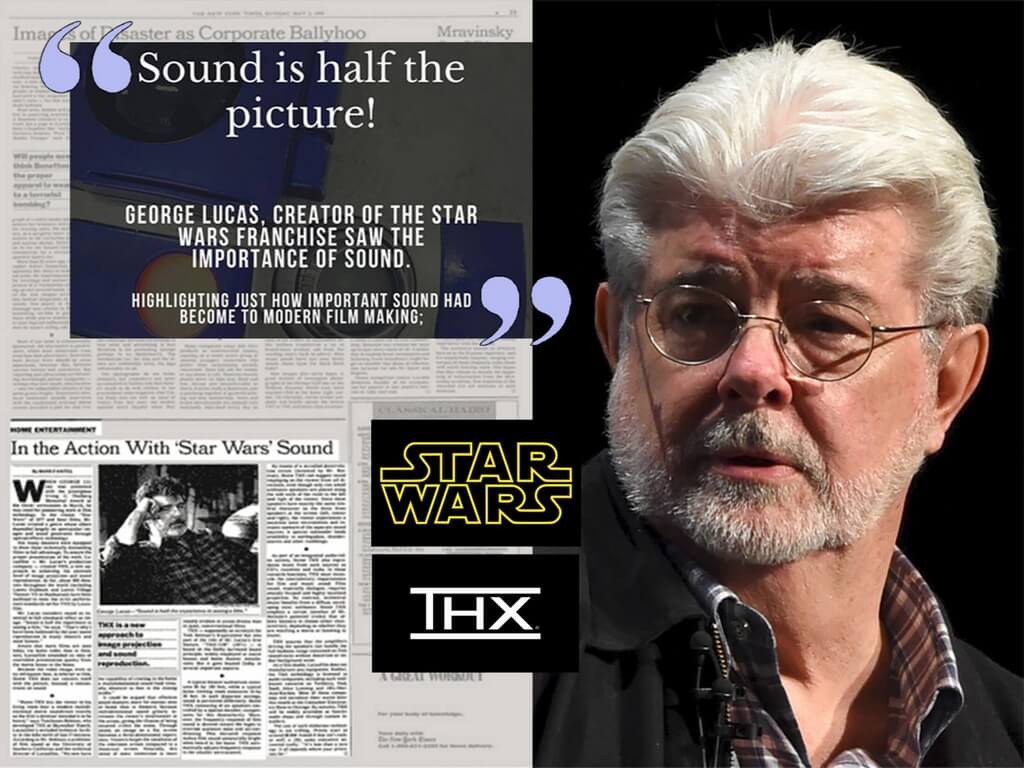 While designers, contractors, home owners take great care of the visual, since sound waves are invisible, home acoustics is neglected. That is what this episode is about – some tips on improving home acoustics. This can be a big boon during a lockdown when video calls, movie watching is the norm or to just read a book quietly and not to be annoyed by intrusive noises.

Here are 6 tips on improving Home Acoustics
1 External Noise
Apartments & villas in India are usually built with block masonry walls and RCC roofs. So the external envelope in this respect is pretty good for noise isolation.
However the doors & windows could be weak and need to be ensured that they are sound proof in terms of laminated glass, strong shutters, the framing and the gaskets.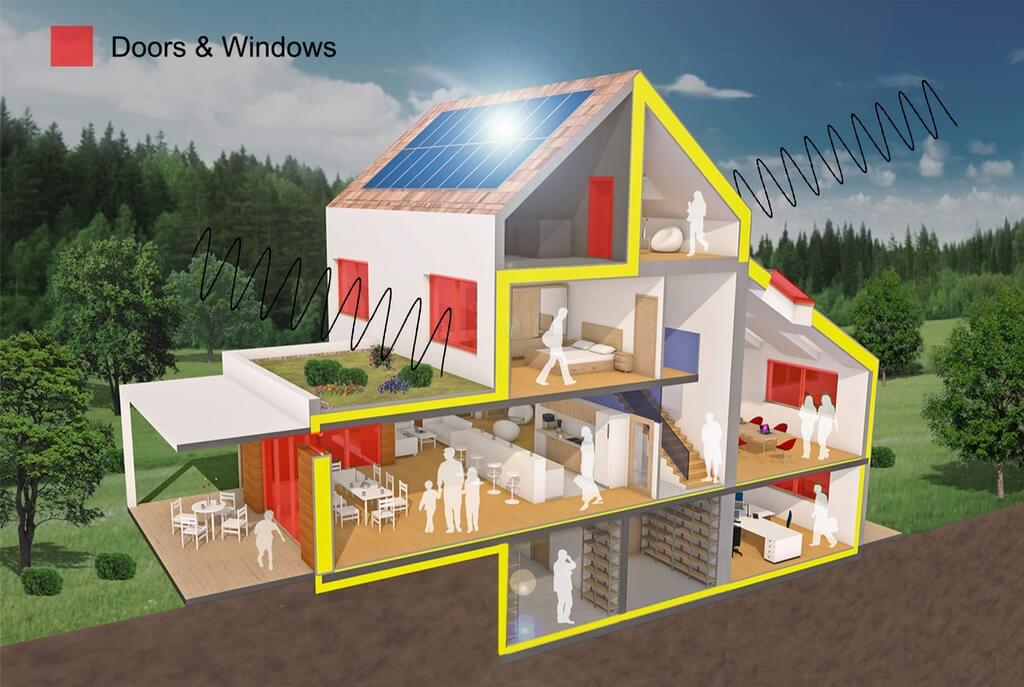 2 Impact Noise
In a multilevel dwelling, vertical transmission of noise from upper floor to the lower flor is annoying because there is a concrete floor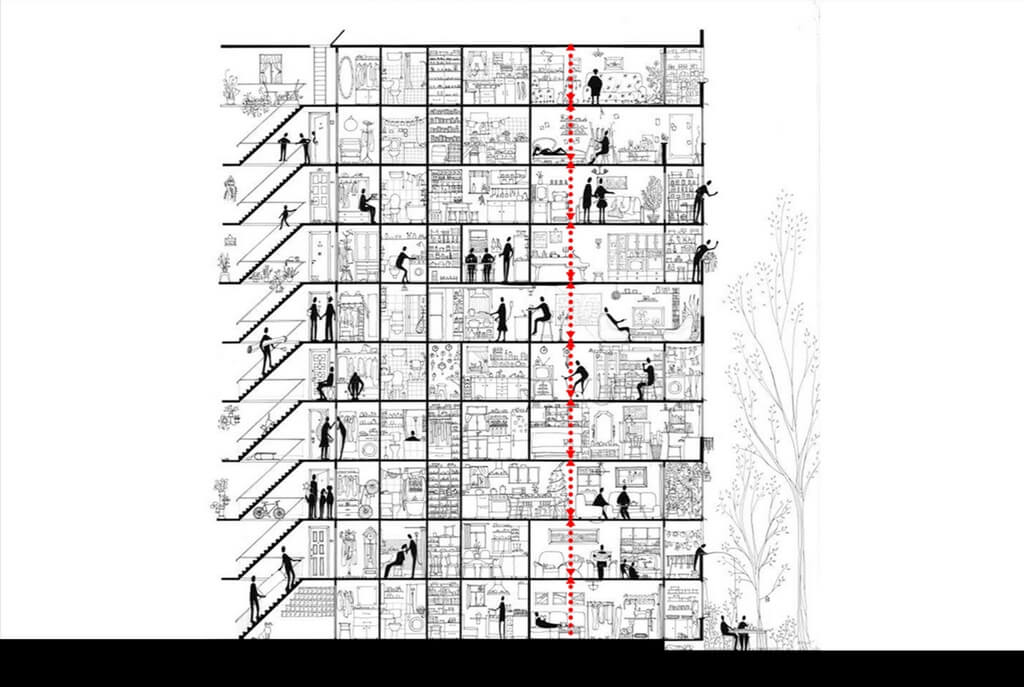 Hence introducing a resilient layer like Float from Anutone during construction is good practice. Or later adding Float on the concrete floor and then topping it with wooden or stone tiling
This decouples the two floors acoustically, creates a resilient break.


If you are not able to add the resilient layer, the Float, then Tufbloc soundproof board as a ceiling material can be used.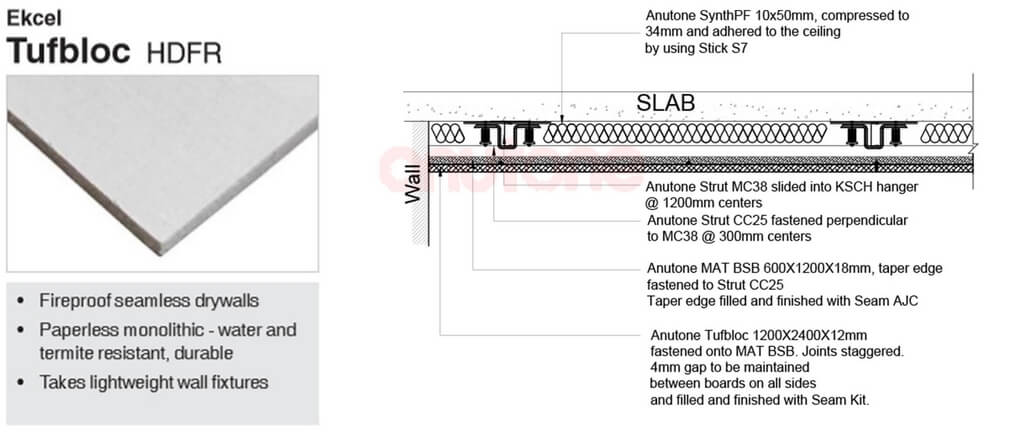 3 Internal Partitions
To make residential building taller they need to be lightweight and fast track. Hence, for internal partitions, the need for drywalls that closely mimic brick walls are required.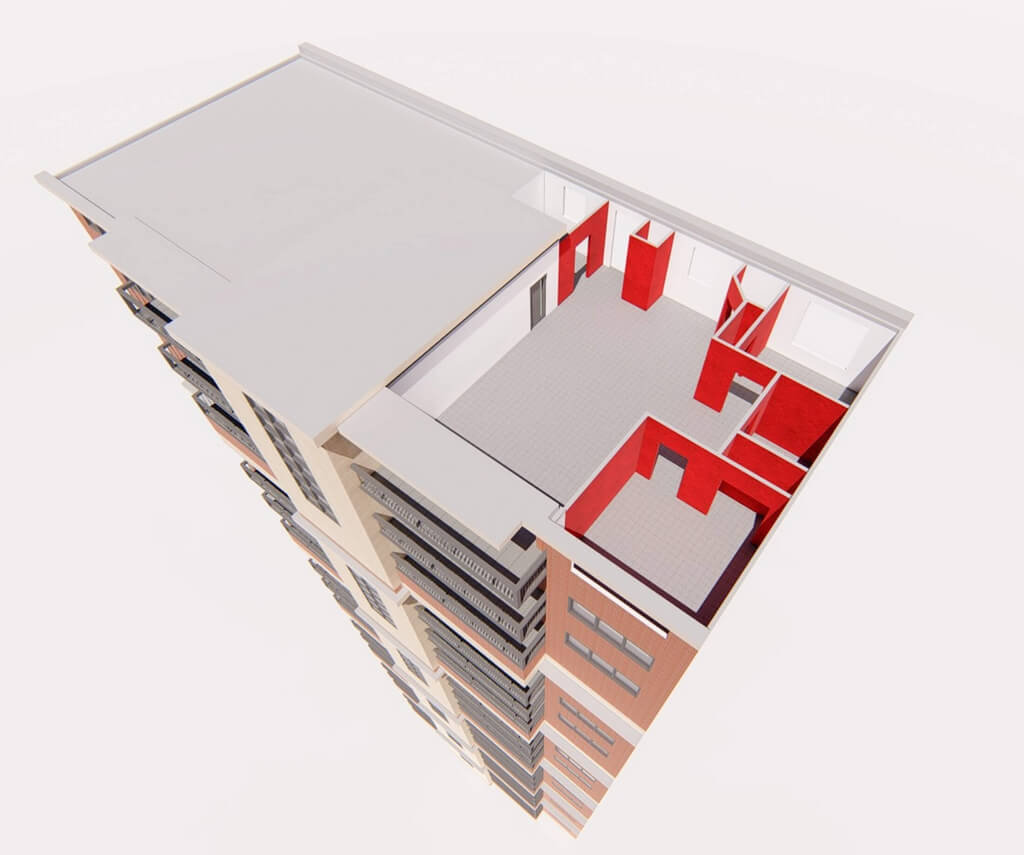 Anutone has Tufbloc Drywalls which are very strong, high impact resistance, high water resistance, soundproof and very good screw fixing capacity for the wall fixtures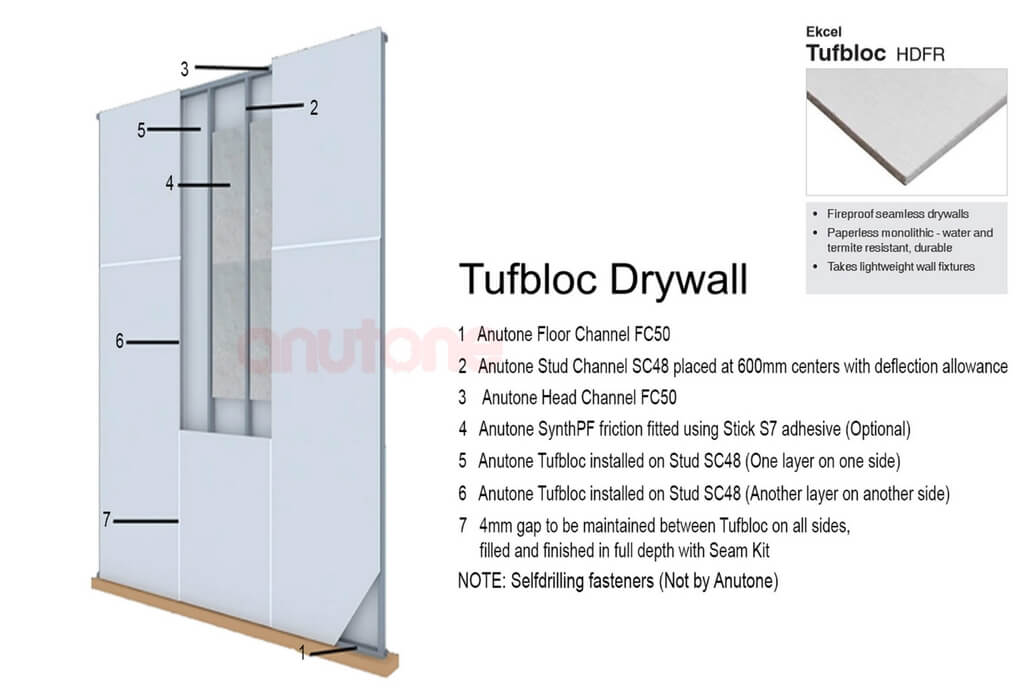 4 Interior Surfaces
Interior surfaces – roof, walls and floor are usually hard and hence reflective for sound. This gives rise to echoes and reverberation.
To bring that down we need to ensure some kind of sound absorption as surface areas are available (ceilings & walls).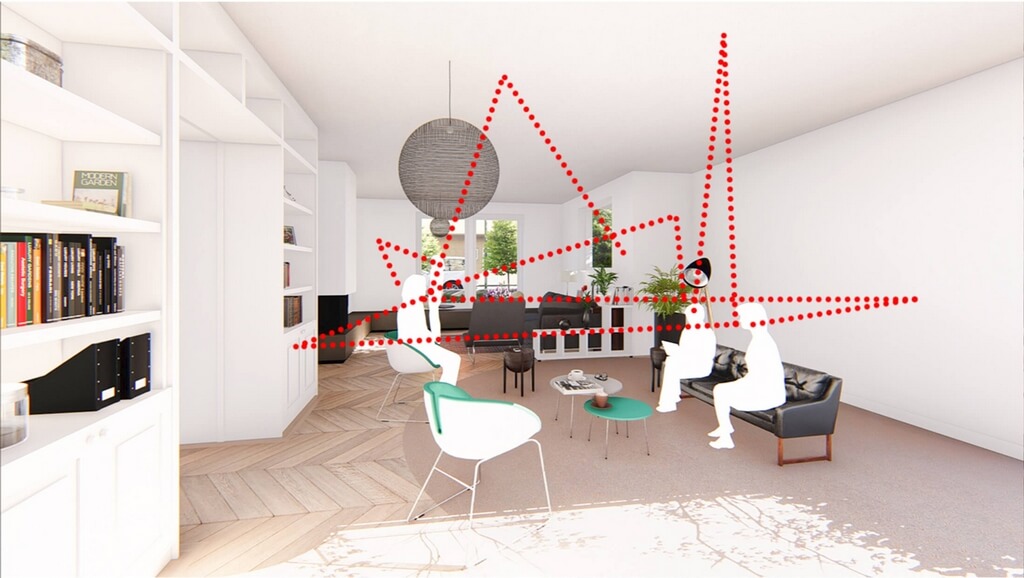 Anutone has Pixel Smery that does not mar the aesthetics instead enhances it. We call it invisible acoustics or paintable acoustics wherein the result is a painted, textured ceiling and wall. Just 25mm thick it takes no space but offers you at least NRC 0.5 or 50% sound absorption.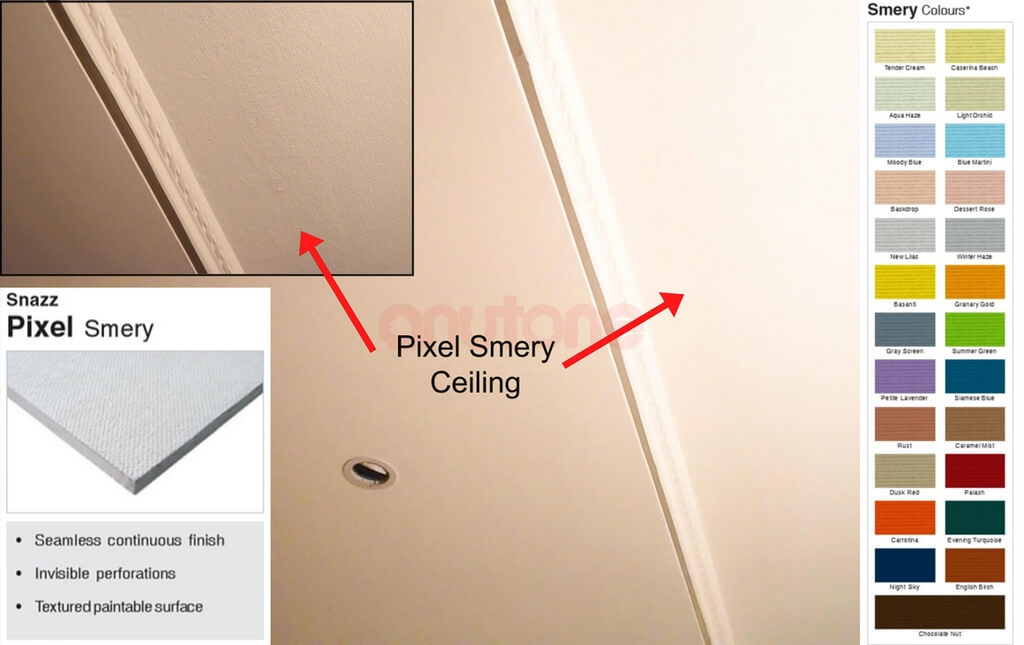 5 Wall Fixtures
Usually homes have paintings and other similar wall fixtures.
At Anutone now we have several options to print your favourite images either directly onto acoustical panels or we can even print it on acoustical fabric and wrap it on an acoustical substrate.
You can then place them on walls where greatest sound absorption is required.
Here are some of the products that can be used:


6 Furnishings
Home will have furniture with foam seating as in sofas and mattresses for beds which is good for sound absorption.
Hence if you are choosing between say wooden or steel furniture and foam-fabric, go for foam-fabric.
Homes will also have soft furnishings like drapery which if heavy enough is good for sound absorption.
Hence if you choose curtains go for heavy types or a double layer of sheer and blackout curtains.
Indian homes are usually not wall to wall carpeted but area rugs as floor islands do help in sound absorption.
Trust you find these tips useful and make your home ambience more pleasant.
Something to think about during Self Quarantine?
Undisturbed video calling?
How about undisturbed WFH?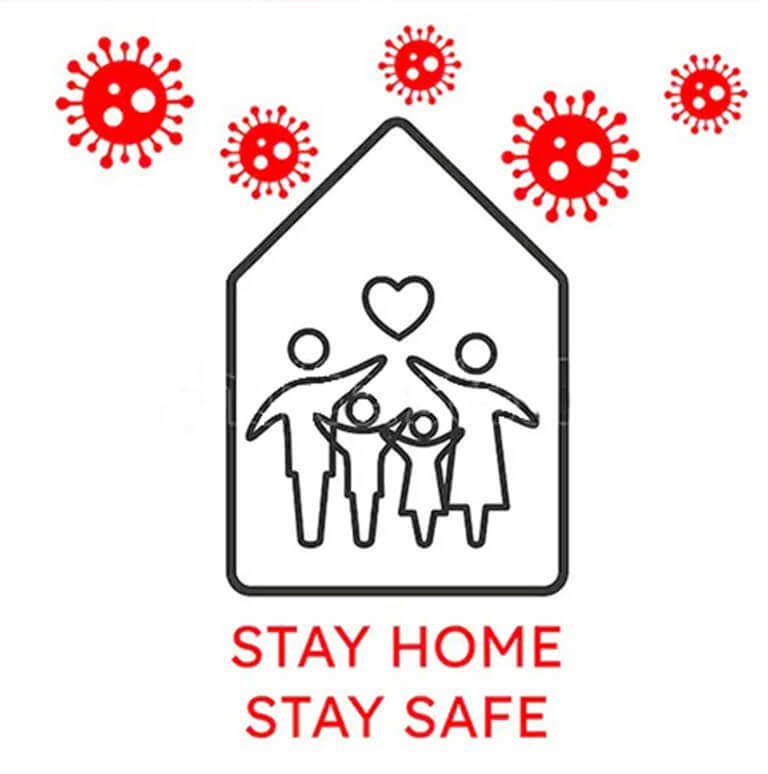 Pleasant Ambience?
Pristine movie watching?
So why not better quarantine and chilling?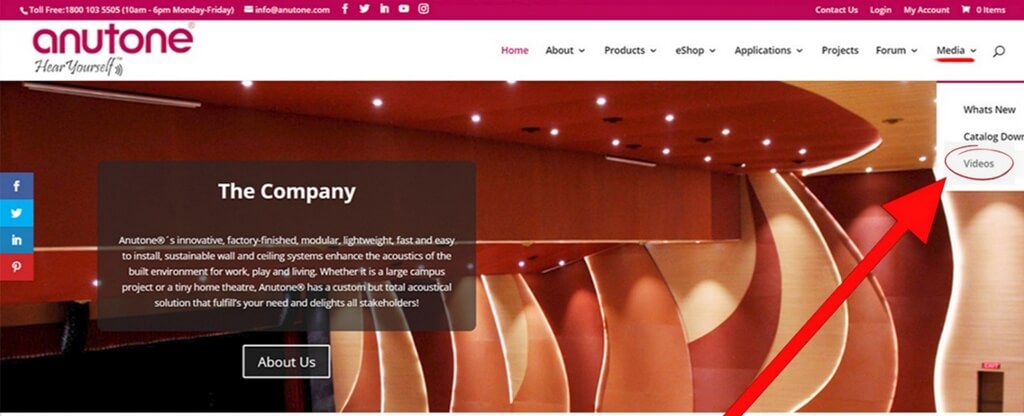 Check out more videos on our website