1 Strand Grafix is digitally printed acoustical panels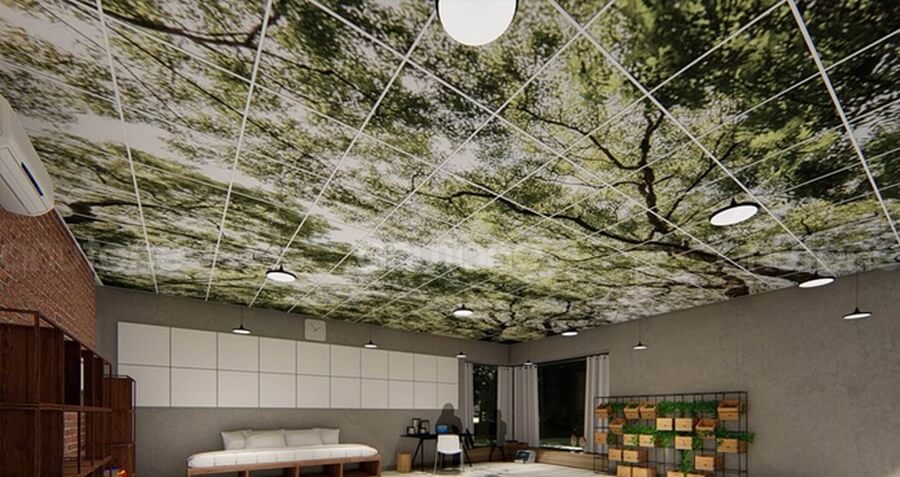 Home. Themed ceilings where the outdoor comes indoors. Sunlight filters through tree canopy. 'Strand Grafix' 2'x2' on Skelet White Tgrid. Visuals and acoustics conducive for Work From Home (WFH)
2 Strand Sculpt is surface embossed acoustical panels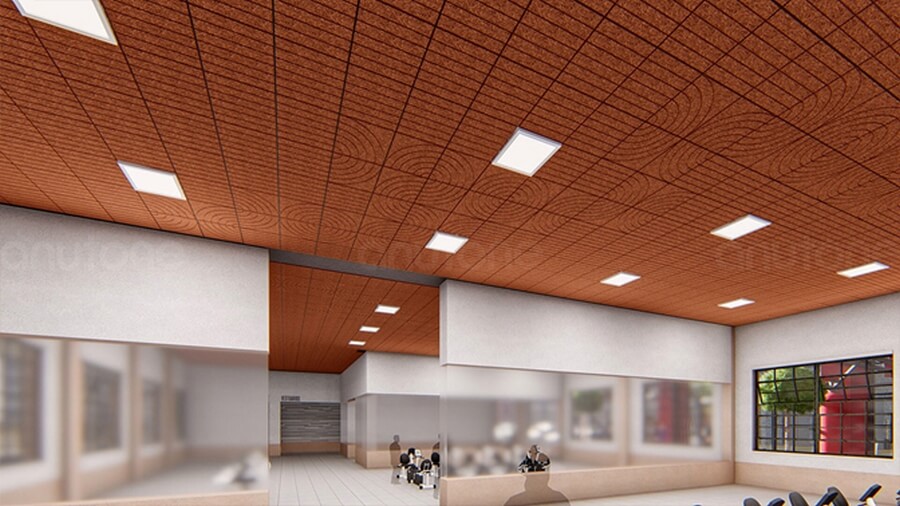 Hospital. Waiting Hall. 'Strand Sculpt' 2'x2' as grid ceiling tiles in cluster pattern on Skelet Ebony Tgrid suspension system
3 Strand Nubby is surface textured acoustical panels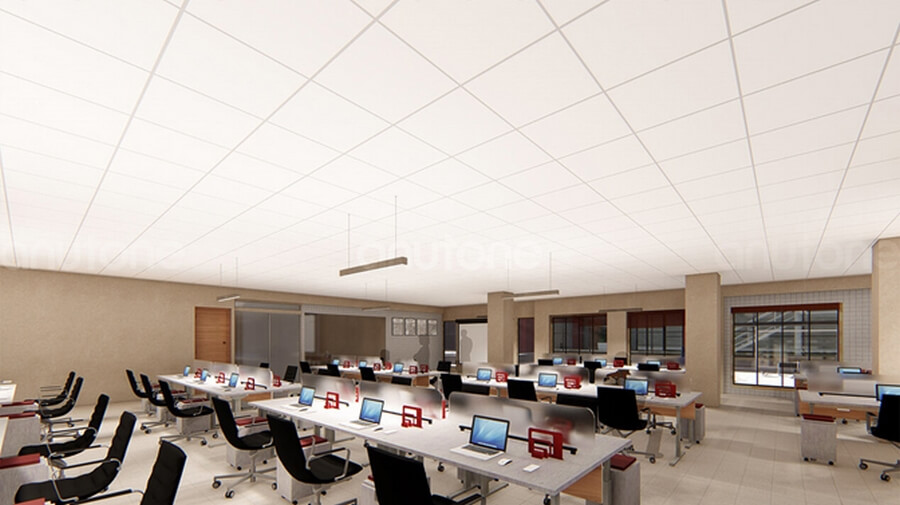 Office. Open-plan. 'Strand Nubby' on Skelet White. Frequent maintenance of plenum services made easy.
4 Strand Septum is dual-purpose acoustical panels


Office. Strand Septum as an acoustical backer board for noise isolation and sound absorption at Sandvik Asia, Pune
5 Strand Shapes is differently-shaped acoustical panels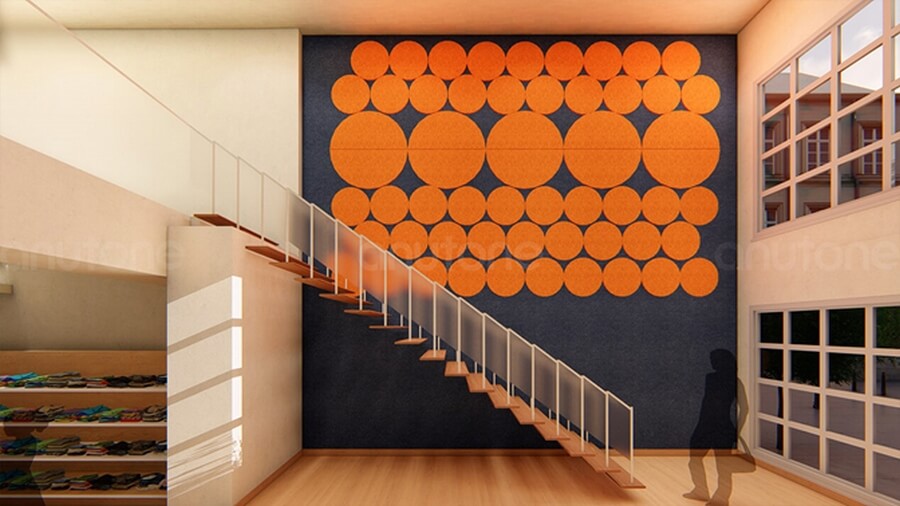 Mall. Retail. 'Strand Shapes' Circle in 600|1200mm diameters and orange colour for the staircase lobby of a fashion store. Note the joint lines for 1200mm diameter. All 'Strand Shapes' installed on Strut Z-Bar
6 Strand Cubix is variable thickness acoustical squares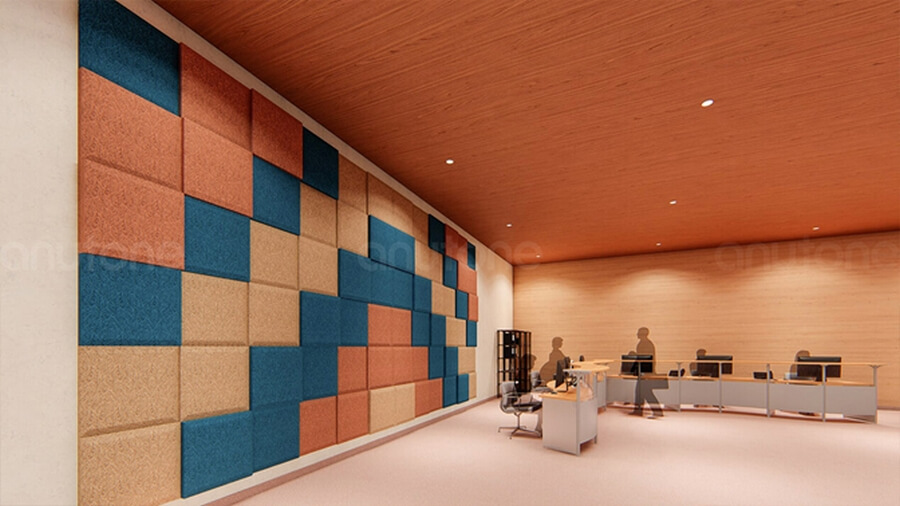 Office. 'Strand Cubix' in colourful hues provides a 3D effect to this otherwise blank and bland wall
7 Strand Appliques is cluster of same-shaped acoustical panels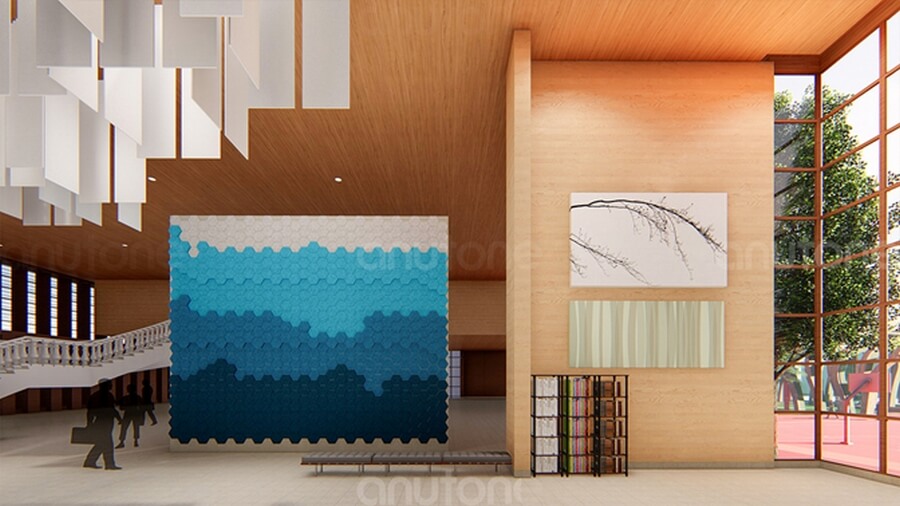 Public Administration. 'Strand Appliques Cubix' in different thickness and colours but in same shape of Hexagon to create a mural masterpiece at the entrance and become focal point of attention
8 Strand Mozaic is cluster of random-shaped acoustical panels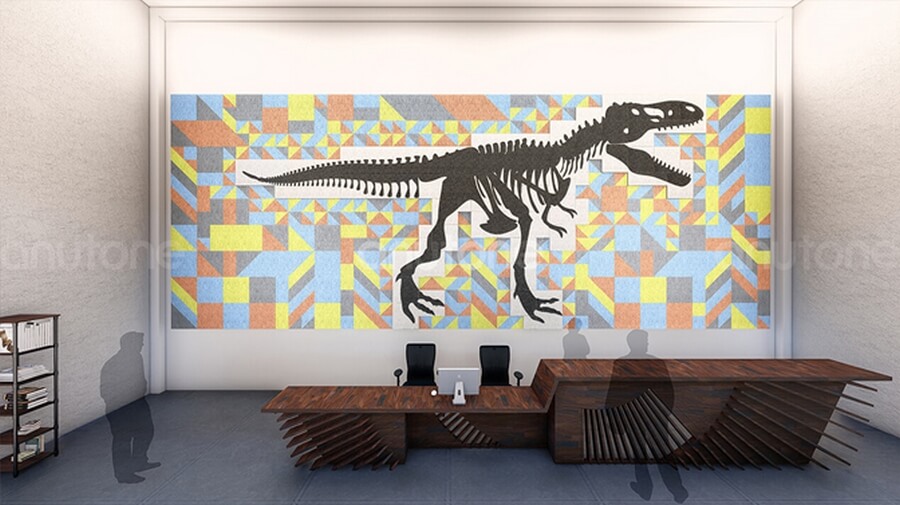 Museum. Lobby. 3D combination of 'Strand Grafix' with the dinosaur print on 35mm thick panels and 'Strand Mozaic' as surrounds on 20mm thick panels to create a 'Strand Cubix' effect that results in an exclusively themed mural.


.Download the Strand Variants 2020 brochure from
https://anutone.com/brochures/ for your future reference.

Check more videos on our website – https://anutone.com/video/
And leave your comments. We value your feedback.