Mat is an acronym for Microfibre Acoustical Tile [M. A. T.] Mat is natural, in terms of it's raw materials and also in it's natural ability to absorb sound.
In the last episode of HearYourself we shared that our Mat portfolio is divided into three parts and each part has three products for easy understanding:
Mat Panels

Mat Variants

Mat Discretes
This episode completes the Mat portfolio by talking about Mat Variants and Mat Discretes.
Part II Mat Variants and 3 products

1 Mat Ebony
It is core-pigmented black and with a surface coating that is non-glossy black. This means not just sound absorption but light absorption too in enclosed spaces where it is necessary. Check out these two spaces, below.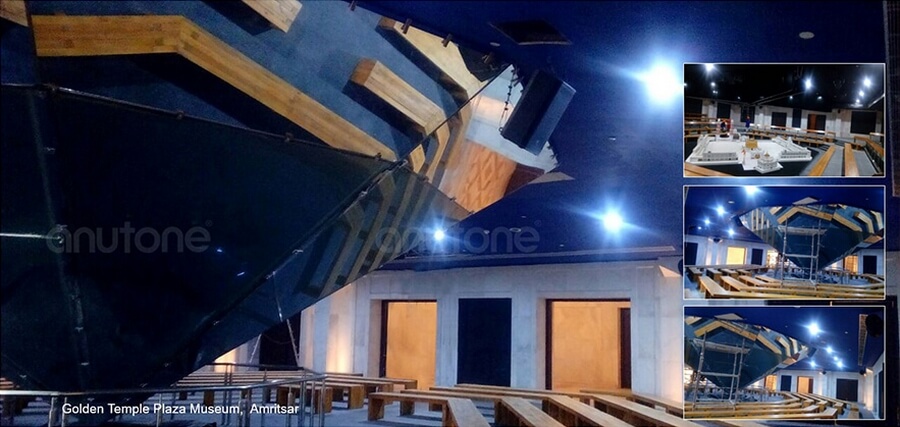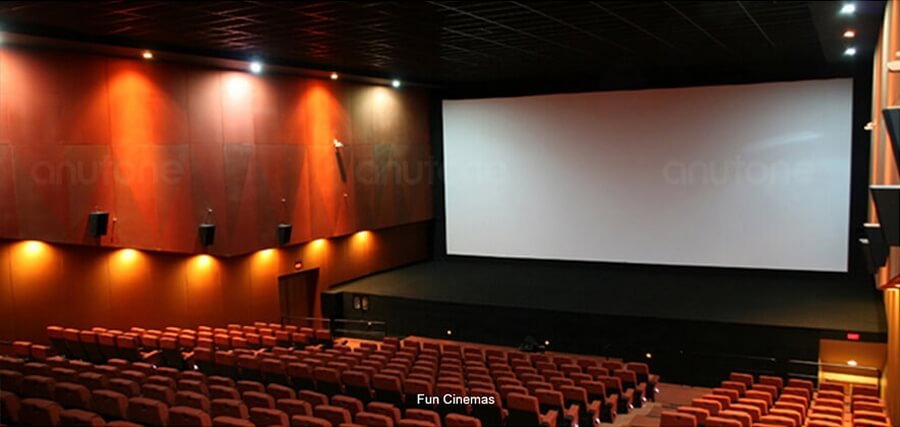 2 Mat Grafix
This product was introduced last year and finally themed interiors with acoustics is a new possibility. Your print digitally transferred by us on Mat's surface. Feel inspired with Rangoli prints for this satsang and meditation hall. Note the adjacency printing of the larger rangoli prints as seen below.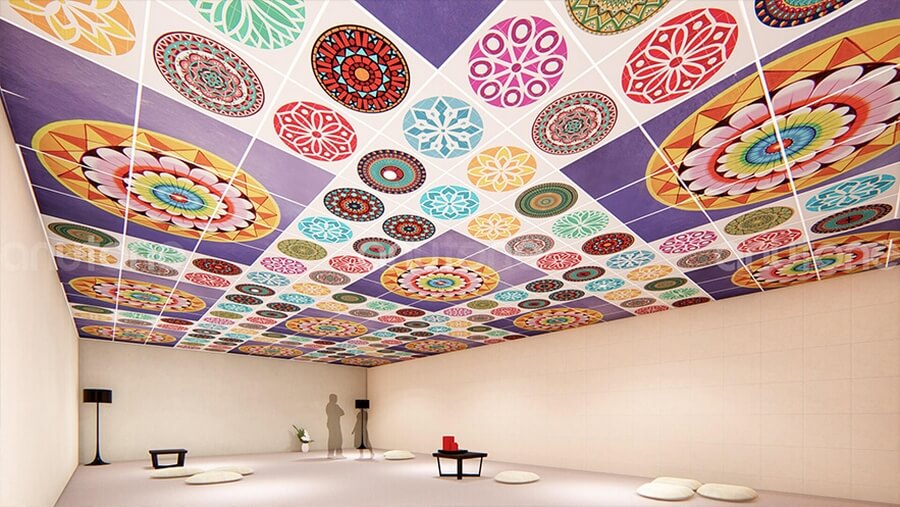 How about a few pottery prints on the Mat acoustical ceiling for the Pottery section of a Museum as seen below.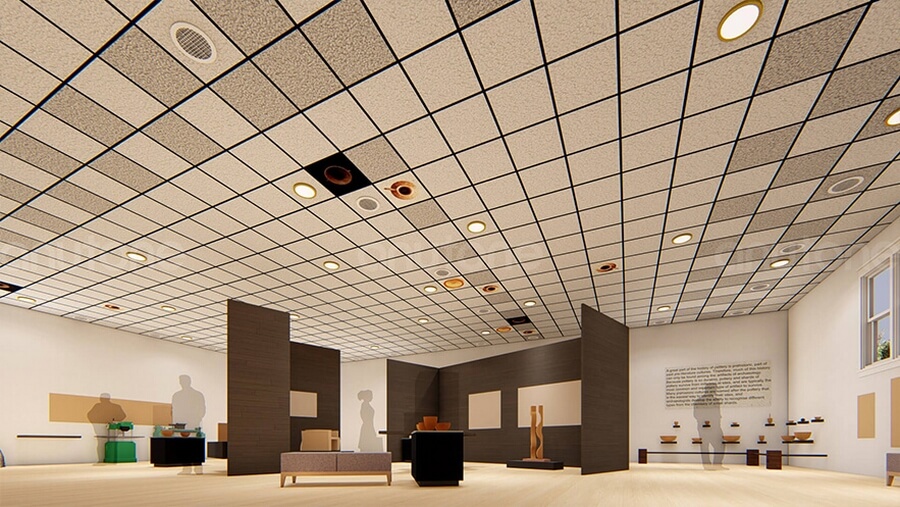 3 Mat BSB
This is a very different product in terms of its acoustical attribute. While all the rest of our Mat portfolio is for sound absorption, Mat BSB is for noise isolation. Mat BSB is high-density, it has mass of 900kgs/m3, 18mm thick, and because of its microfiber core it has unique damping and resilience characteristics. Combine it with Tufbloc and you have solid soundproofing for critical spaces like multiplex and studio walls, across frequencies from low to high as seen in pictures of actual sites, below.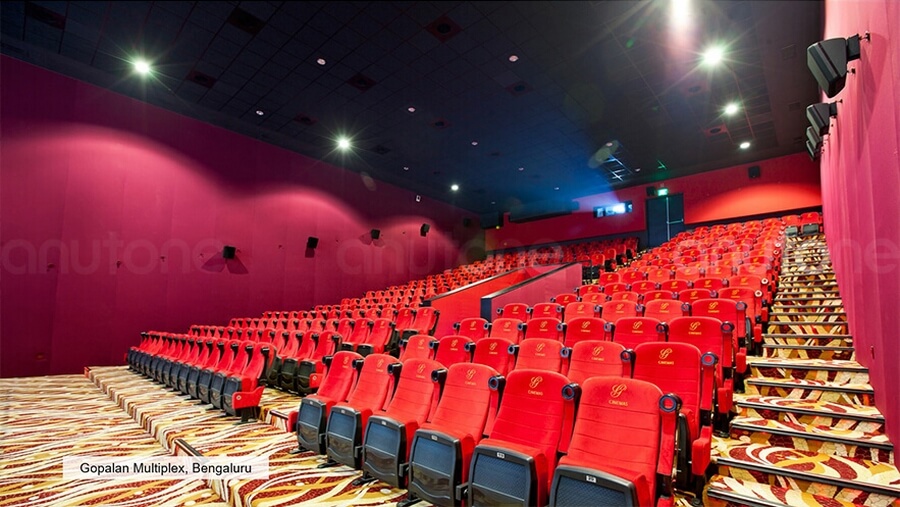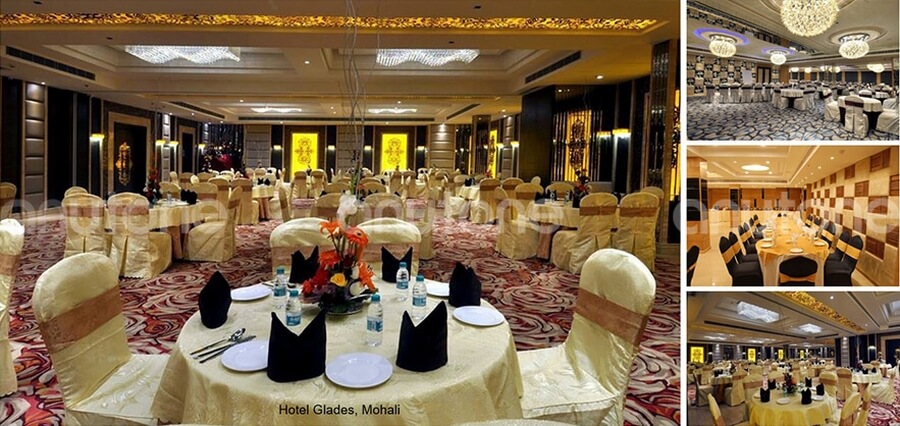 Part III Mat Discretes and 3 products
Discretes means each panel is installed independently. There is no mass framing for several panels.
1 Mat Duo
Mat Duo is an acoustical hanging baffle that is suspended from the roof with UClips, the full system being engineered and supplied by Anutone. The acoustical advantage of Mat Duo is that in an open plenum both surfaces absorb sound. It is very economical too as just a few lightweight baffles does the trick of what otherwise would have been a wall to wall ceiling.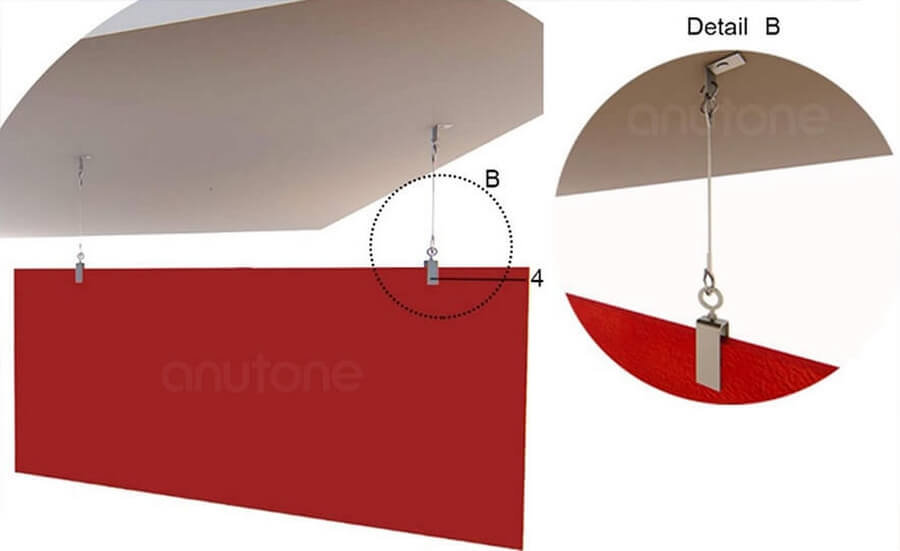 Check out these inspirations – Mat Duo at an Art Gallery and Mat Duo at an underground metro station, below.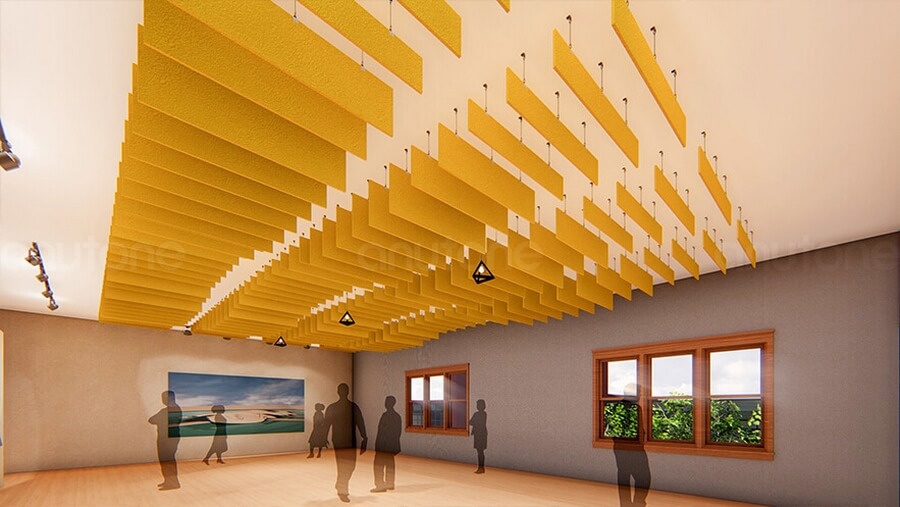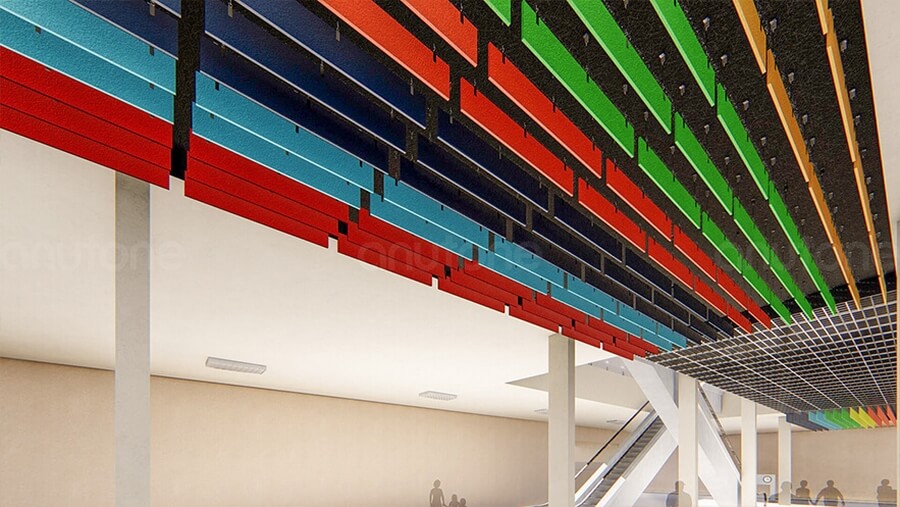 2 Mat Duo Grafix
This is the digital printing on the surfaces of Mat Duo. You can have the same print on both surfaces or different prints on the two surfaces of the same panel. Feel inspired by Mat Duo Grafix in a galaxy theme for this computer games hall in a shopping mall, seen below.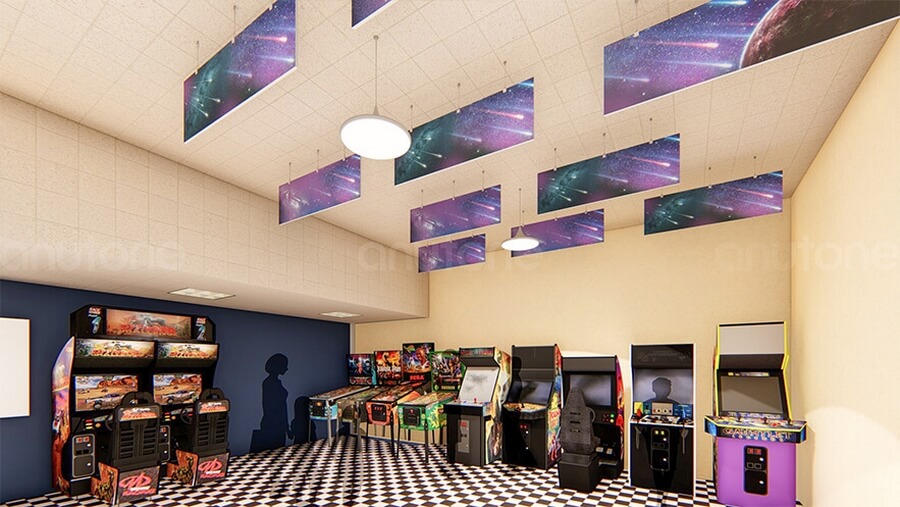 3 Mat Duo Shapes
This is similar to Mat Duo but with shaped edges. See below 'Mat Duo Shapes Colours' as 'Trapezoids' painted blue to the entrance tunnel of a stadium and 'Mat Duo Shapes Grafix' as 'S-Rhombus' printed with flags of different countries for this reception centre of an Olympic village setting the theme and the mood for the athletes.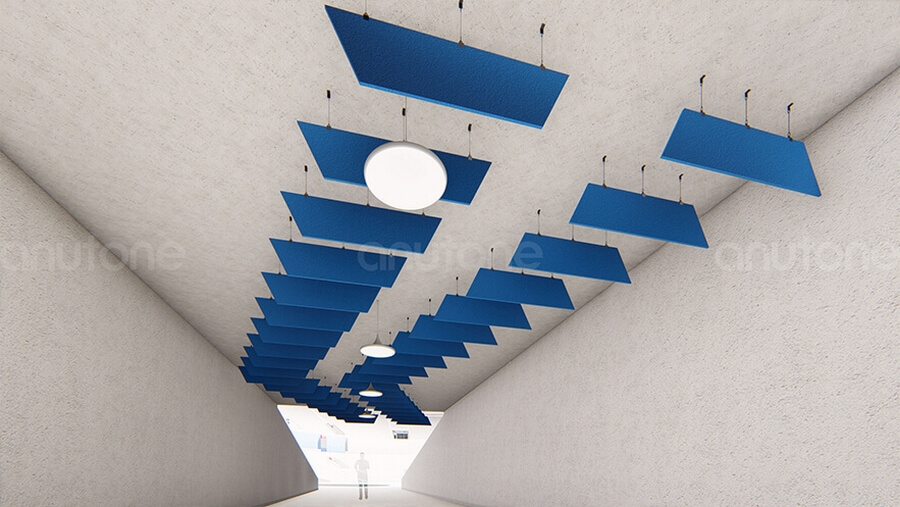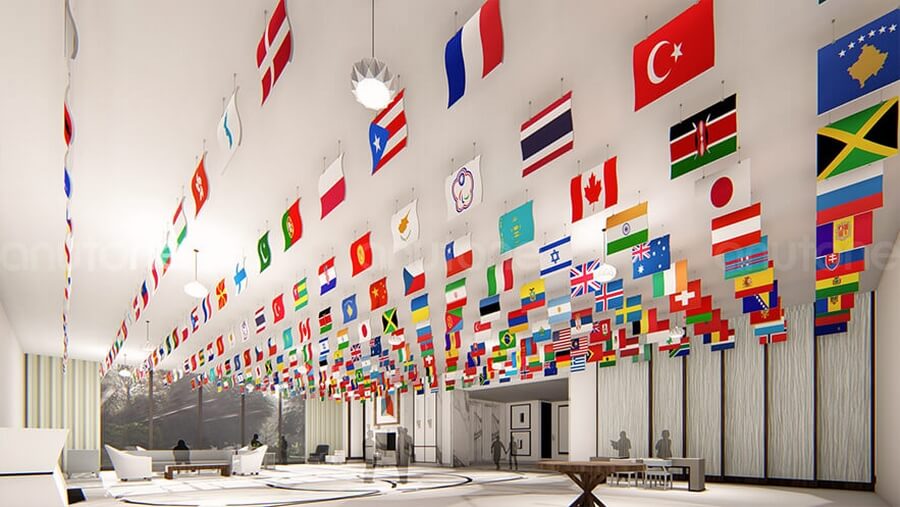 Mat is GreenPro certified which means Mat fulfils the stringent requirements of green certification as a product. Natural materials, low-energy manufacturing process, recycled content, recyclability, thermo-acoustic insulation for energy-saving in buildings etc etc. GreenPro is a Confederation of Indian Industry CII initiative supported by IGBC Indian Green Building Council. See the certificates below.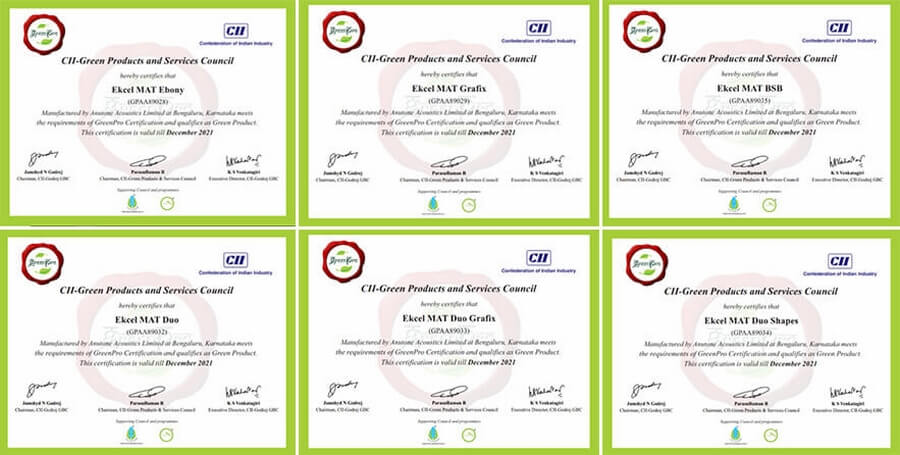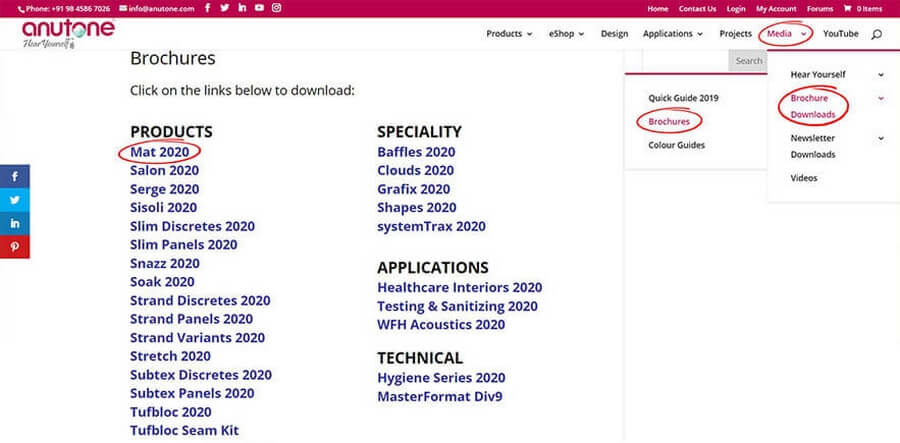 Download Mat 2020 Brochure from our website under the Media tab > Brochure Downloads > Brochures > Mat 2020 (see above)
https://anutone.com/brochures/

Check more videos on our website – https://anutone.com/video/
And leave your comments. We value your feedback.