Way back in 1999, Sandeep Mittal, Technical Director of Anutone, attended the joint meeting of ASA, EAA & DAGA in Berlin, Germany that culminated a decade of self-study of acoustics, right through the 1990s, and mentorship by the then masters in India – Prof BS Ramakrishna & Dr BVA Rao, Bangalore – Burjor Mistry & Jal Mistry, Mumbai – Uma Shankar Bhargava, New Delhi.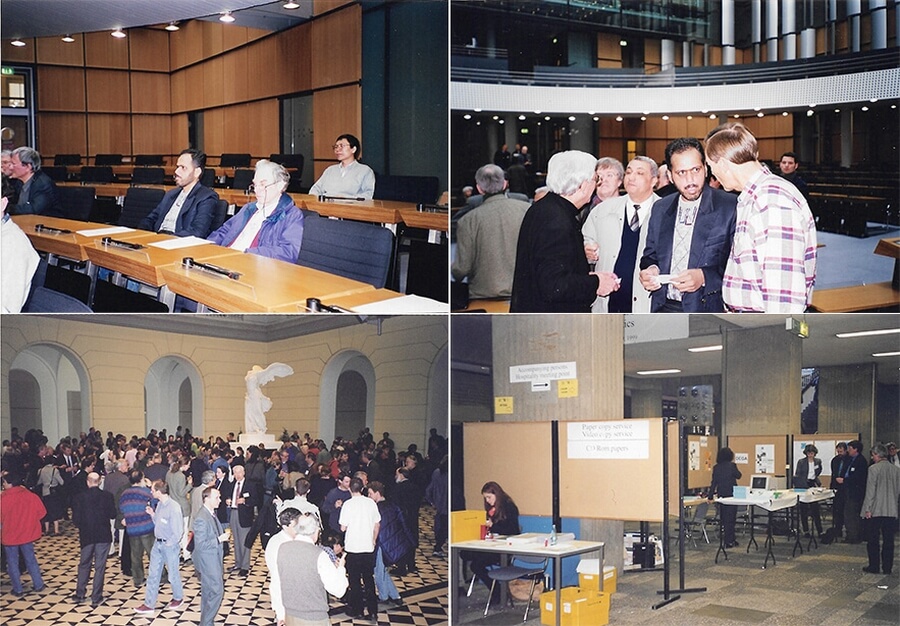 On returning from the Berlin Meet where he also had the good fortune of meeting a legend – Leo Beranek – he founded Soundesigns, a consulting firm on acoustics and noise, as the need was felt for a professional approach to the discipline for India entering the 21st century.
Soundesigns ran its successful course till 2014 but left Anutone with a rich legacy of acoustical and related books bought and collected in the 1990s.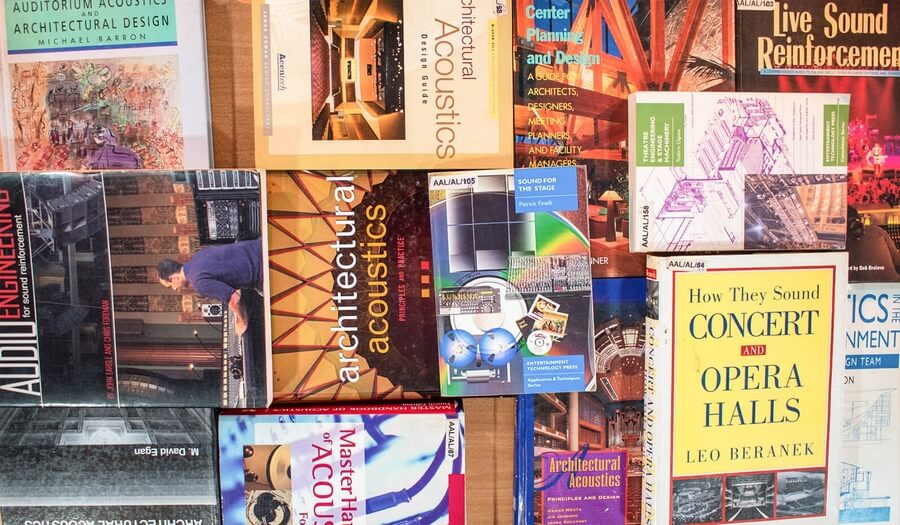 A pandemic and the consequent lockdown provide time for reading options and what better for an industry professional in architectural acoustics than to expand their knowledge with these books on acoustics.
You may be academically qualified and you may be practically experienced but books in your library are forever – a continuous source of knowledge or a reference guide whenever needed.
Some books are must-have, some are theory, some are practical and some are just for hobby. Here is our bestseller list catalogued for your easy understanding.
Modern History – 2 books
History of modern acoustics is all about Wallace Clement Sabine and later the Sabine cousins. Here are 2 books:
The Sabines at Riverbank – Kopec

Collected Papers on Acoustics – Sabine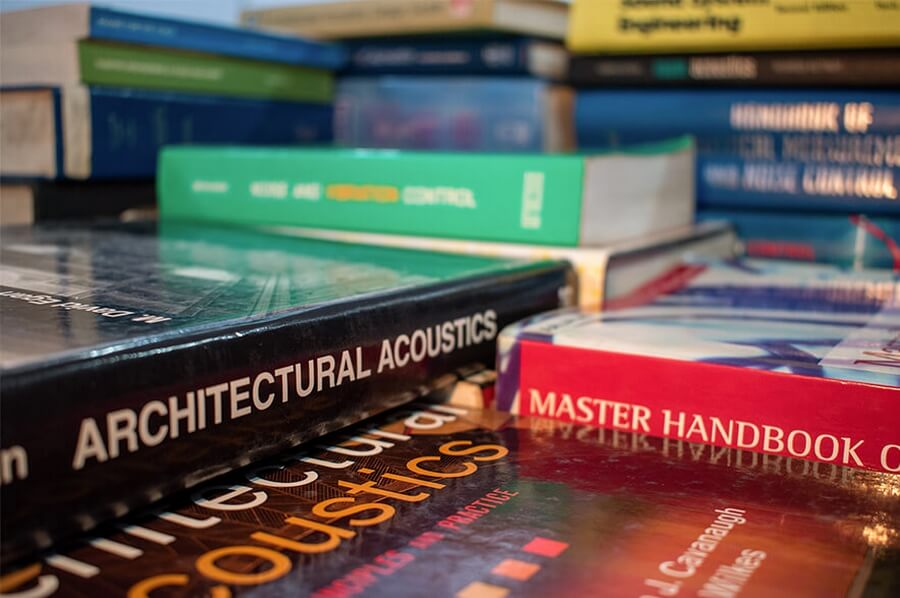 Acoustics as a subject – 9 books
Architectural acoustics is the main subject of Anutone and here are 9 bestsellers in no particular order:
Master Handbook of Acoustics – Alton Everest

Architectural Acoustics Design Guide – Acentech's James Cowan

Architectural Acoustics – David Egan

Architectural Acoustics – Principles & Practice – William Cavanaugh & Joseph Wilkes

Architectural Acoustics – Principles & Design – Madan Mehta, Jim Johnson, Jorge Rocafort

Acoustical Designing in Architecture – Knudsen & Harris

Acoustics in the Built Environment – Duncan Templeton

Acoustics and Noise Control Handbook – Leland Irvine & Roy Richards

Architectural Acoustics – Yoichi Ando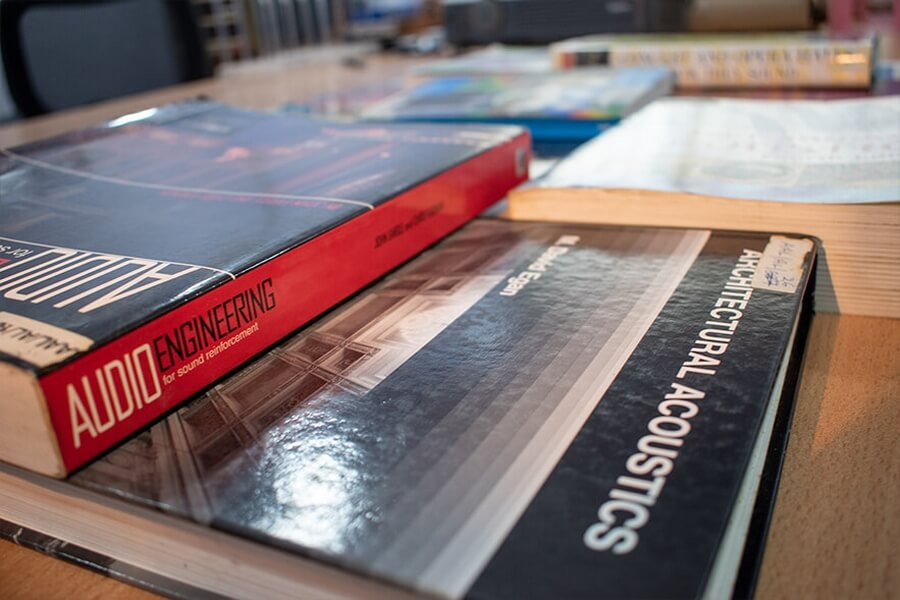 Reinforced Sound & Audio – 4 books
 Acoustics is about the behavior of sound after it emanates from loudspeaker and reaches the ear. Audio is behavior of sound from the mouth to microphone to processing and till it reaches the loudspeaker. Both are interlinked and any study of acoustics is incomplete without study and understanding about audio.
Here are 4 books of interest:
Handbook for Sound Engineers – Glen M Ballou

Sound System Engineering – Don Davis & Carolyn Davis

Live Sound Reinforcement – Scott Hunter Stark

Audio Engineering for Sound Reinforcement – John Eargle & Chris Foreman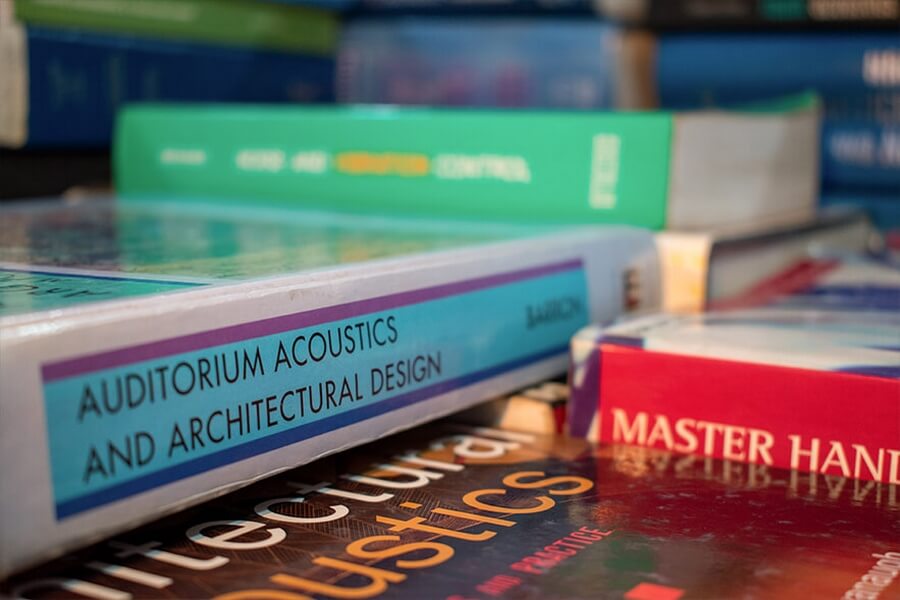 Performing Spaces – 3 books
Architectural acoustics has to a large extent been about performing spaces like concert halls & auditoria. Books that focus on such acoustics are a useful read and here are 3:
Concert & Opera Halls – Leo Beranek

Auditorium Acoustics & Architectural Design – Michael Barron

Theatres for Drama Performances – Richard Talaske & Richard Boner
Speciality Spaces – 5 books
For a comprehensive and holistic approach to acoustics in auditoria, concert hall and conference centres it is good to understand the finer nuances of design that go into the making of such specialty spaces:
Theatres – Planning & Guidance – Roderick Ham

Theatre Engineering & Stage – Toshira Ogawa

Sound for Stage – Patrick Finelli

Walt Disney Concert Hall – Patricia MacKay & Richard Pilbrow

Conference Centers – Planning & Design – Richard Penner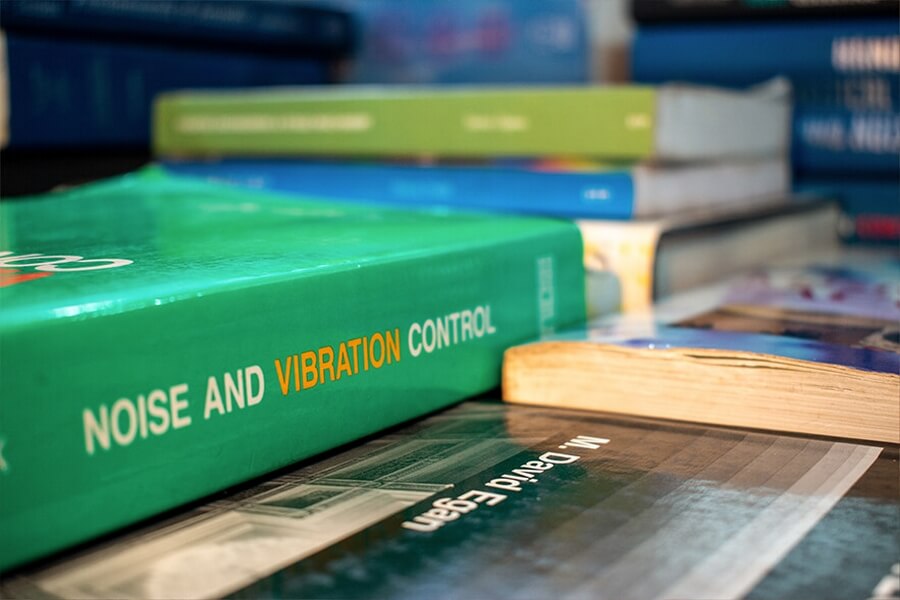 Functional Performance – Lighting
Acoustics is just one aspect of functional performance of a space. Among many others is lighting and HVAC. The interlink and interplay between all services cannot be denied. An acoustical ceiling would need to integrate it all. Here are 2 on lighting and 2 on HVAC noise control.
Architectural Lighting – David Egan & Victor Olgyay

Concert Sound & Lighting – John Vasey
HVAC Noise Control
Practical Guide to Noise & Vibration Control for HVAC Systems – Mark Schaffer

Noise & Vibration control for HVAC – CIBSE Guide B5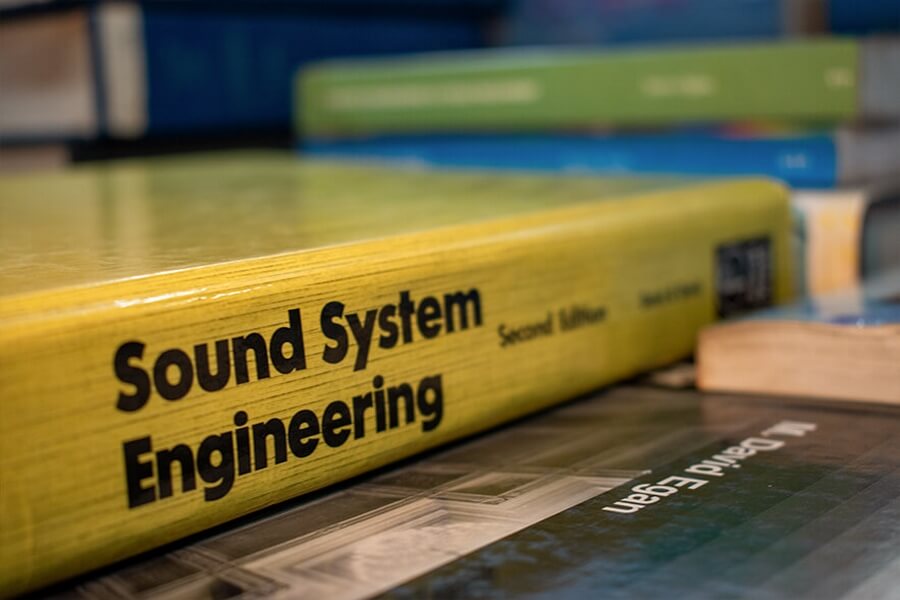 Noise & Vibration – 5 books
From acoustics we move onto related subjects – noise and vibration. Essentially sound and hearing is vibration. On the other hand, noise is more about unwanted sound and mainly due to mechanical equipment.
Handbook of Acoustical Measurements & Noise Control – Cyril Harris

Handbook of Noise & Vibration Control – Antony Barber

Sound & Vibration – Design & Analysis – NEBB

Procedural Standards for Measurement & assessment of Sound & Vibration – NEBB

Handbook for Industrial Noise Control – NASA
Acoustics, Noise & Vibration – Mathematical – 6 books
Acoustics is not just a subjective art but a physical science. It can be very objective to a point of mathematical precision. For those who  are mathematically inclined these 6 books would be a good read:
Noise & Vibration Control – Leo Beranek

Engineering Noise Control – David Bies & Colin Hansen

Acoustics – Leo Beranek

Acoustical Measurements – Leo Beranek

Fundamentals of Acoustics – Lawrence E. Kinsler, Austin R. Frey, Alan B. Coppens, James V. Sanders

Room Acoustics – Heinrich Kuttruff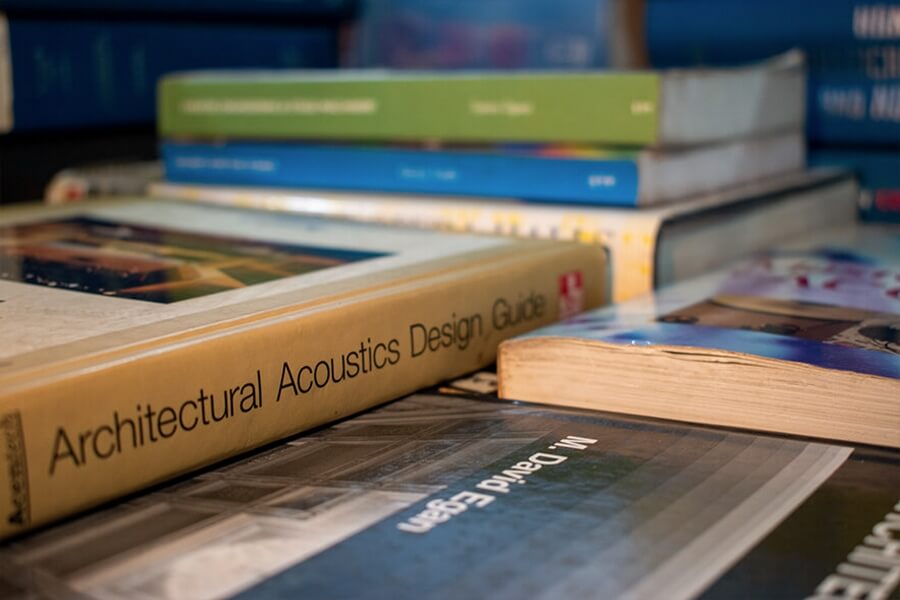 History of Acoustics
We started with the history of modern acoustics and we circle back to history but of the pre-modern era. Here are 2 books for hobby:
Origins in Acoustics – Fredrick Hunt

Sounds of our Times – Robert Beyer
CISCA
Industry associations like CISCA and AWCI provide useful literature for their members. It is good practice to be members of such organisations and obtain relevant literature for reference and practical use:
Ceiling System Handbook

Metal Security Ceiling – Use & Practice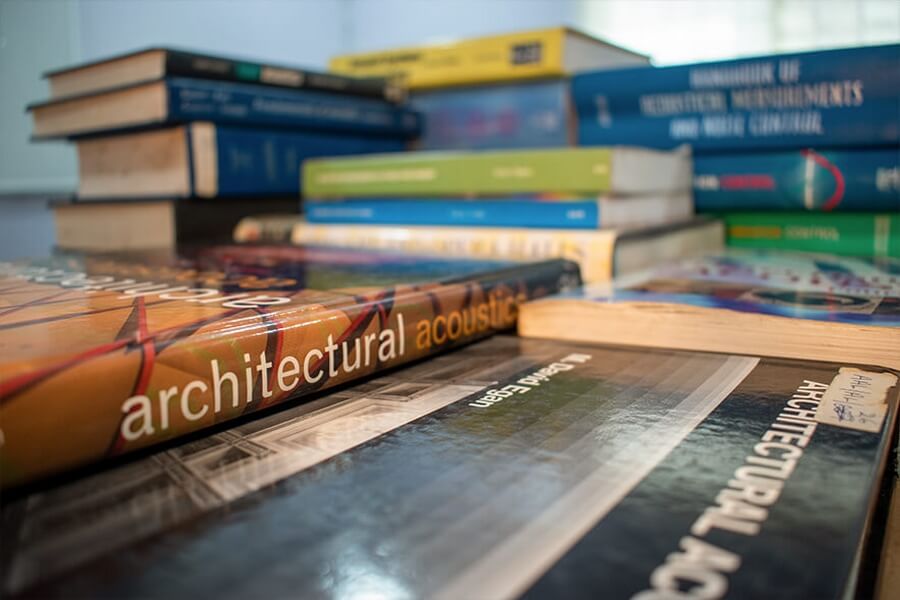 Conference Papers
International Congress on Acoustics

The Journal of the Acoustical Society of America

Conclusion
Some of the information in the books could be dated as these are editions from 1990s but the fundamentals remain the same and we can pick and choose what works best for us in 2020.
For example, sustainability and hygiene are hot-button topics for 2020, so acoustical design, products and installation that is sustainable and hygienic needs to be incorporated.

Check more videos on our website – https://anutone.com/video/
And leave your comments. We value your feedback.