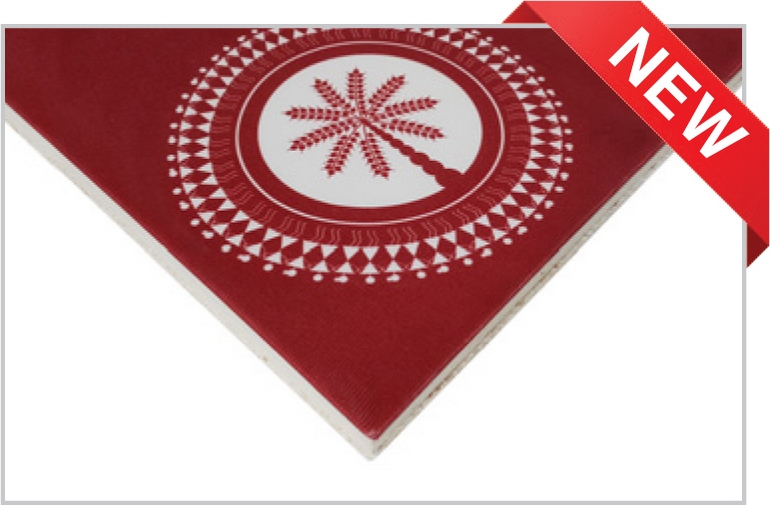 Synth 
Stretch SLS Grafix
Stretched acoustical ceilings digitally printed for the first time
1.5m widths with adjacency printing for large images (>1.5m)
Lights can highlight the graphics

Parameters
Specifications
Type
Non-Grid
Finish
Fabrics
Core
Polyester (Trevira CS), Polyfibre
Thickness (mm) system
25
Size* (m) width
1.5
Density (Kg/m3)
na
Weight (g/m2)
na
Fire (Class)
A
NRC
Upto 1
Thermal (W/mk)
0.1
Climate (0C, RH)
50, 90
Light (%)
80
Green (VOC, RC%)
Low, 0
Warranty (Years)
10
Maintenance
Vacuum, Dry Shampoo
Install Accessories - Ceiling
Skelet T24 OR Strut SA25, WC25, MC45, CC25 AND
Strand Primer, SynthPF, Strut SE25 by Anutone.
Install Accessories - Panelling
Strut CC10|CC25|CC50, SynthPF, Stick S7, Strand
Primer, Strut SE25 by Anutone.
Remarks
Small quantities are gently 'dropped' in cartons, not
rolled|folded to avoid wrinkles. 'Lift' gently and use
wisely. SLS is see-through hence use white tissue to
cover the substrate if air-gap >25mm in-between is
not possible. Be careful of first trials of air-conditioning
when moisture condensation and system dust may
stain Stretch SLS fabric systems. Mask before trials or
dry shampoo later.
*Midseams will be visible as super-thin joint-lines for adjacency printed large images
Stretch SLS Grafix in feminine floral prints for an upscale gentlemen's club