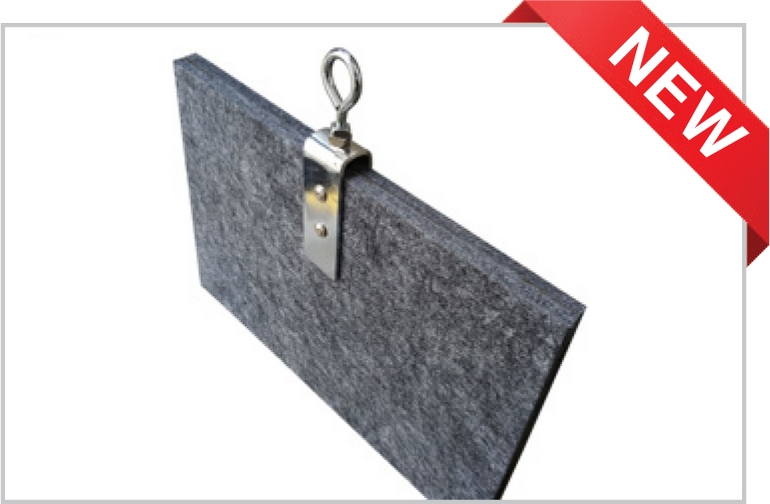 Synth 
Slim Wave
Synth Slim now as acoustic baffles and banners in squares|rectangles
Single or dual tone possibilities
Lightweight colourful acoustics in a jiffy – suspend over furnished rooms

Parameters
Specifications
Type
Discrete
Finish
Fabrics
Core
Polyfibre
Thickness (mm)
18
Size (mm)
200|400|600|1200x1200|2400
Density (Kg/m3)
220
Weight (Kg/m2)
4
Fire (Class)
A
NRC (A-mounting)
0.4
Thermal (W/mk)
0.039
Climate (0C, RH)
50, 99
Light (%)
Colour dependant
Green (VoC, RC%)
Nil, 60
Warranty (Years)
5
Maintenance
Brush, Vacuum
Install Accessories - Ceiling
Suspension Kit by Anutone consists of U-Clip15
with fasteners, Levelling hook, Anchor wire.
Anchor bolt, Soffit cleat, S-hook by others
Remarks
9+9=18mm Slim Wave fits in U-Clip15 with mild compression for
tight friction-fit. Dual tone possible with two colour combination.
Specify 'mono' for both surfaces same colour or 'dual' for each
surface a different colour.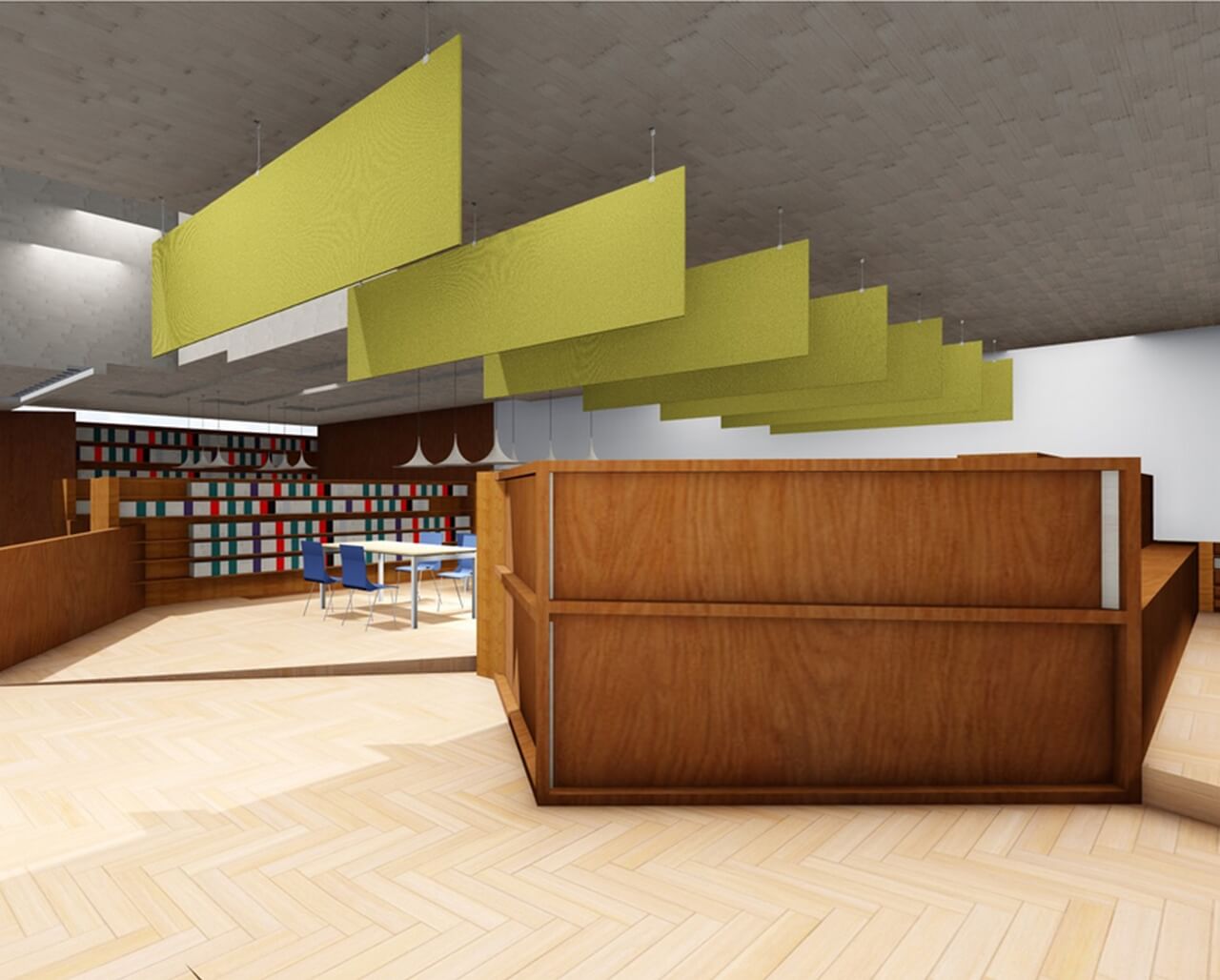 Synth Slim Wave Amarillo 600x2400mm on 3 suspenders in a public library