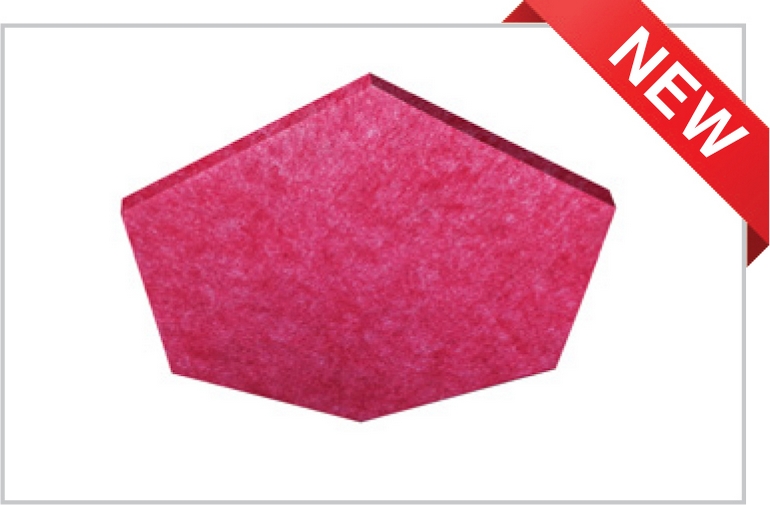 Synth 
Slim Shapes
Synth Slim now in Shapes
Large format shapes, Appliques or Mozaic – you name it we shape it
Slim acoustics goes designer with endless possibilities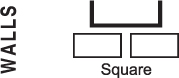 Parameters
Specifications
Type
Discrete
Finish
Fabric
Core
Polyfibre
Thickness (mm)
9, 12
Size (mm) diameter*
600|1200 x 600|1200
Density (Kg/m3)
220, 180
Weight (Kg/m2)
2
Fire (Class)
B
NRC (A mtg)
9mm 0.4, 12mm 0.5
Thermal (W/mk)
0.039
Climate (0C, RH)
50,99
Light (LR%)
Colour dependant
Green (VOC, RC%)
Nil, 60
Warranty (Years)
5
Maintenance
Brush, Vacuum
Install Accessories - Panelling
Strut CC10, SynthPF, Strand Primer, Stick S7 by Anutone.
Local hardware by others.
Remarks
Shapes need to be matched in to create clusters.
Shapes like Octagon may require Square fill panels.
Order accordingly.
    *Shapes that fit in perimeter


Synth Slim Shapes Trapezoid in a two colour combination and pattern cluster that forms hexagons in a home lobby