Anutone in projects across the five states of South India
A partial list of recent installations by channel partners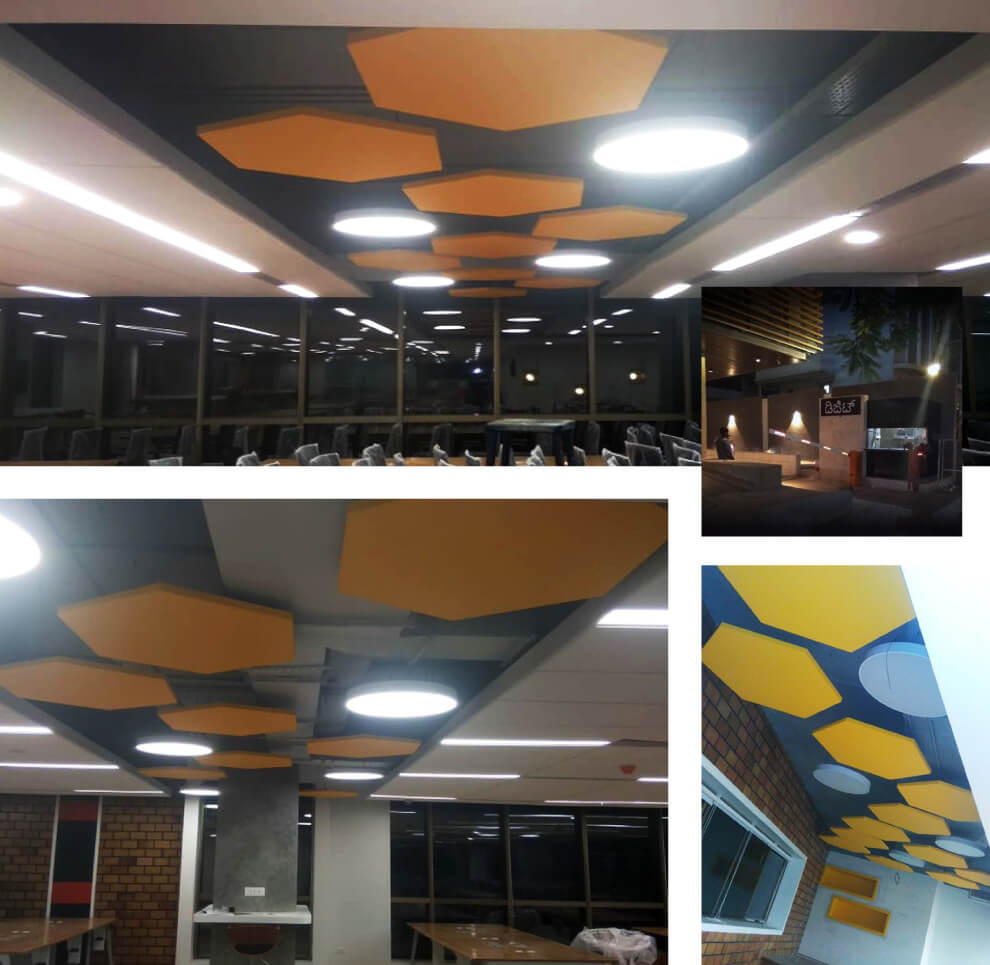 KARNATAKA
Go Digit Infoworks Pvt Ltd
www.godigit.com
Place         –  Bengaluru
Segment   – Office
Architect   –  Space Concepts
Installer     –  Theju Interiors
Products   –  Subtex Shapes,
.                      Nubby Hexagon
An online insurance portal wanted a modernist office ceiling in its corporate colour of yellow
Anutone delivered 'Subtex Shapes Nubby Hexagon' acoustical ceiling clouds that were insitu painted yellow and suspended from true ceiling with the supplied accessory kit by Anutone's channel partner, Theju Interiors.
TAMIL NADU
Central Leather Research Institute (CLRI)
www.clri.org
Place         –  Chennai
Segment   – Education [Auditorium] Architect   –  MAK Architects
Installer     –  Matrix
Consultant – D Acoustics
Products    –  Slats Surco,
.                       Subtex Nubby,
.                       Subtex Ebony,
.                       Strand Ebony,
.                       Stretch NRC
India's premier leather research institute needed a state-of-the-art multipurpose auditorium
Anutone worked closely with all the stakeholders to the project – client, consultant, contractor – and supplied Subtex Nubby for hall ceiling, Strand Ebony for stage ceiling and Slats Surco for the hall panelling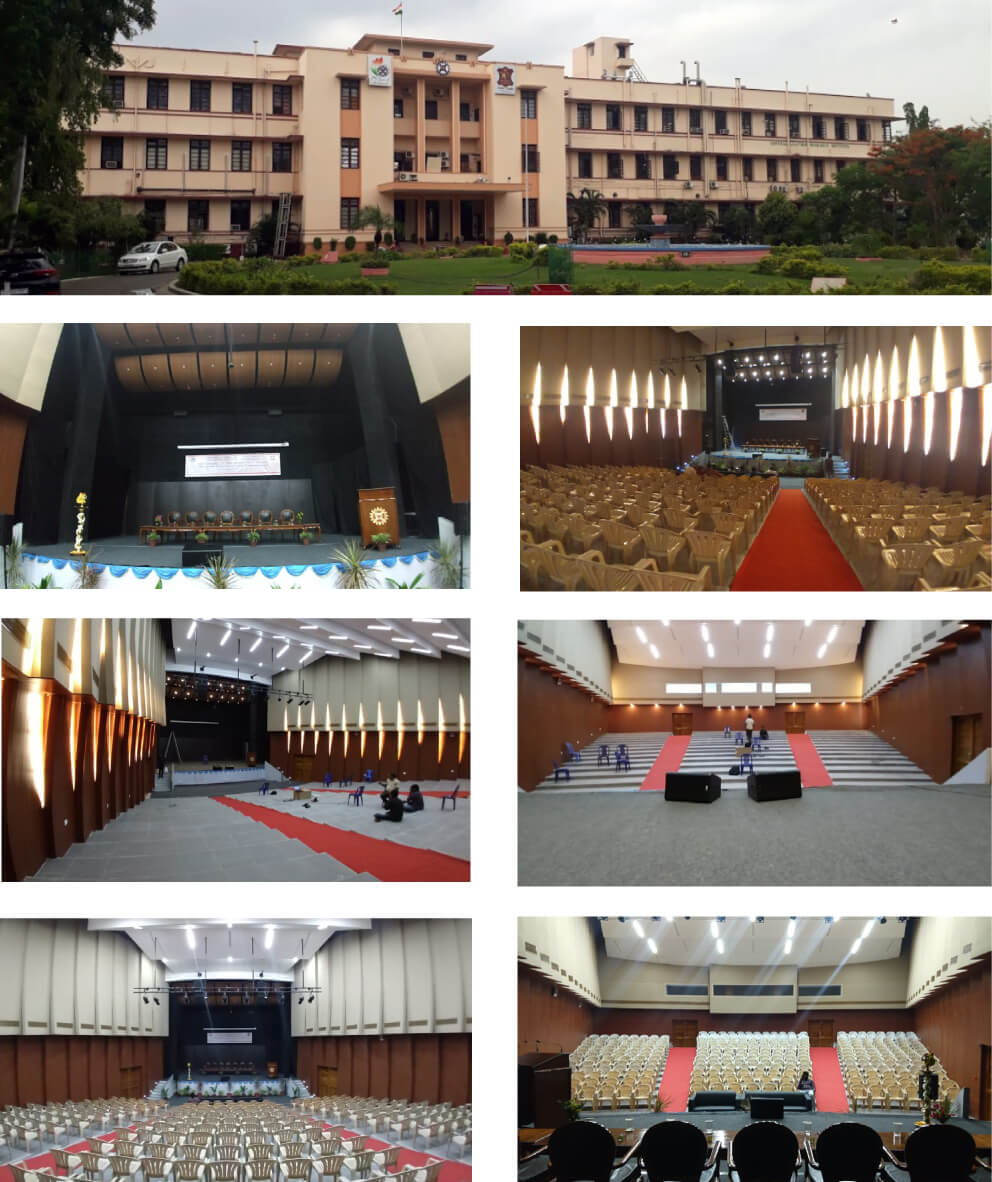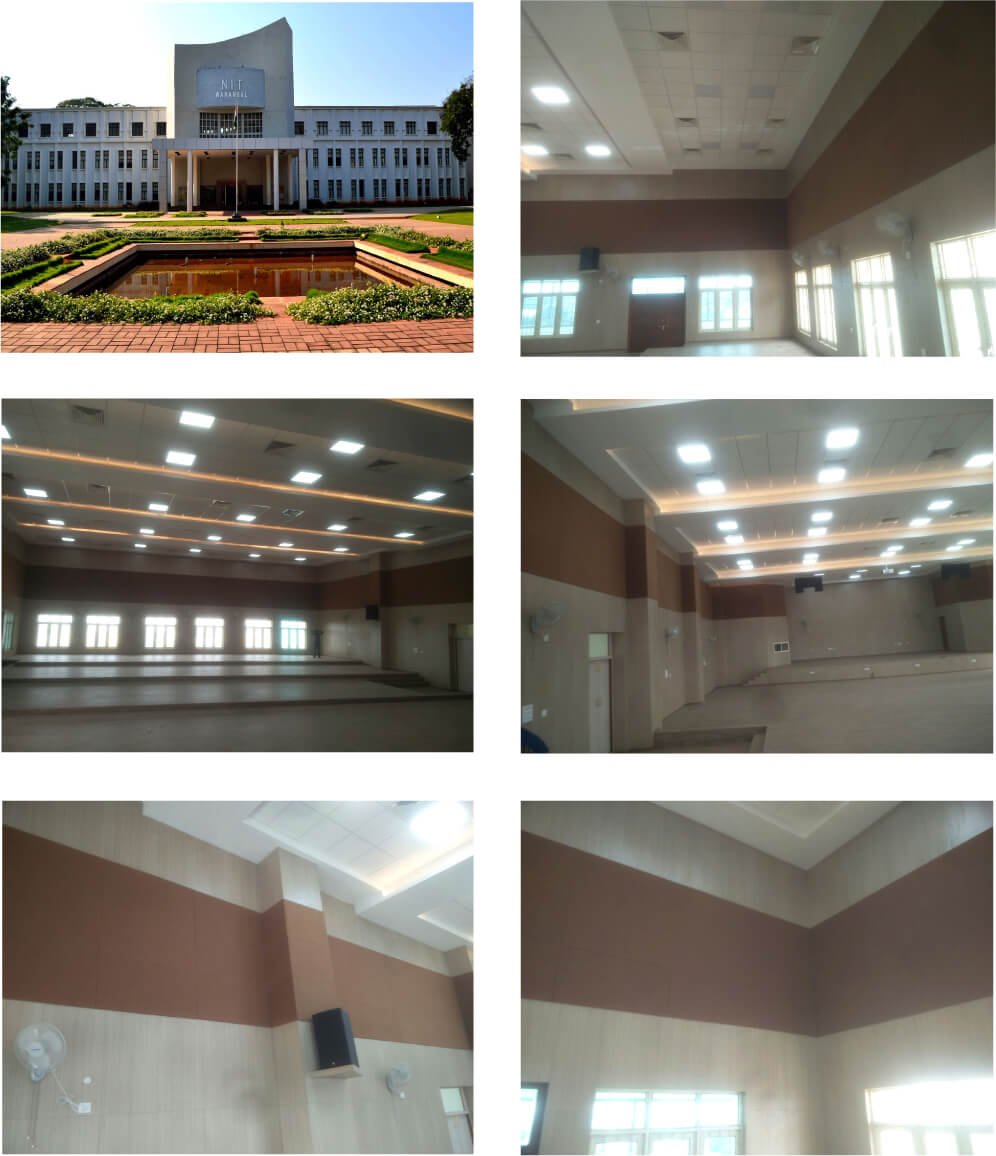 TELANGANA
National Institute of Technology
(Chemical Block)
www.nitw.ac.in
Place          –  Warangal
Segment   – Education [Auditorium] PMC           – CPWD
Installer     –  Ram G
Contractor –  Shivansh Infrastructure
Products   –  Soak Plane, Synth
NIT continues to expand its Warangal campus with Anutone as its reliable and repeat partner for acoustical panels
Anutone's Soak Plane acoustical panels for walls provide an economical but effective solution for aesthetics and acoustics, a non-schedule item that comes under the special category of CPWD. A true win-win-win for all stakeholders!
ANDHRA PRADESH
GVMC High School
www.gvmc.gov.in/gvmc/
Place         –  Madhurawada, Visakhapatnam
Segment   – Education [Classroom] Installer     –  Classic Interiors
Contractor –  Vivekananda
Products   –  Sisoli Serene, Synth PF
Smart classrooms and virtual reality studios need matching acoustics and Anutone, as the evangelist for acoustics in education, provides the answers.
Greater Visakhapatnam Municipal Corporation (GVMC) renovates and expands its primary and secondary schools making the next generation of school going children future ready for the challenges ahead.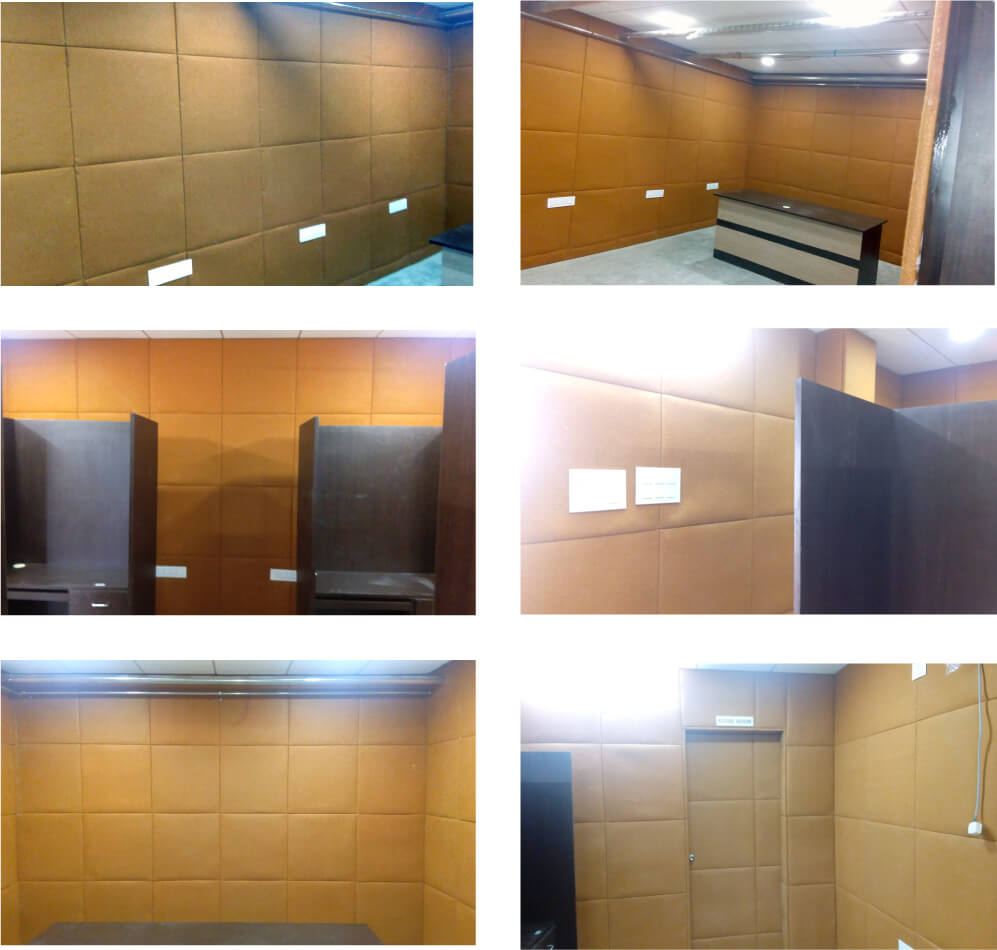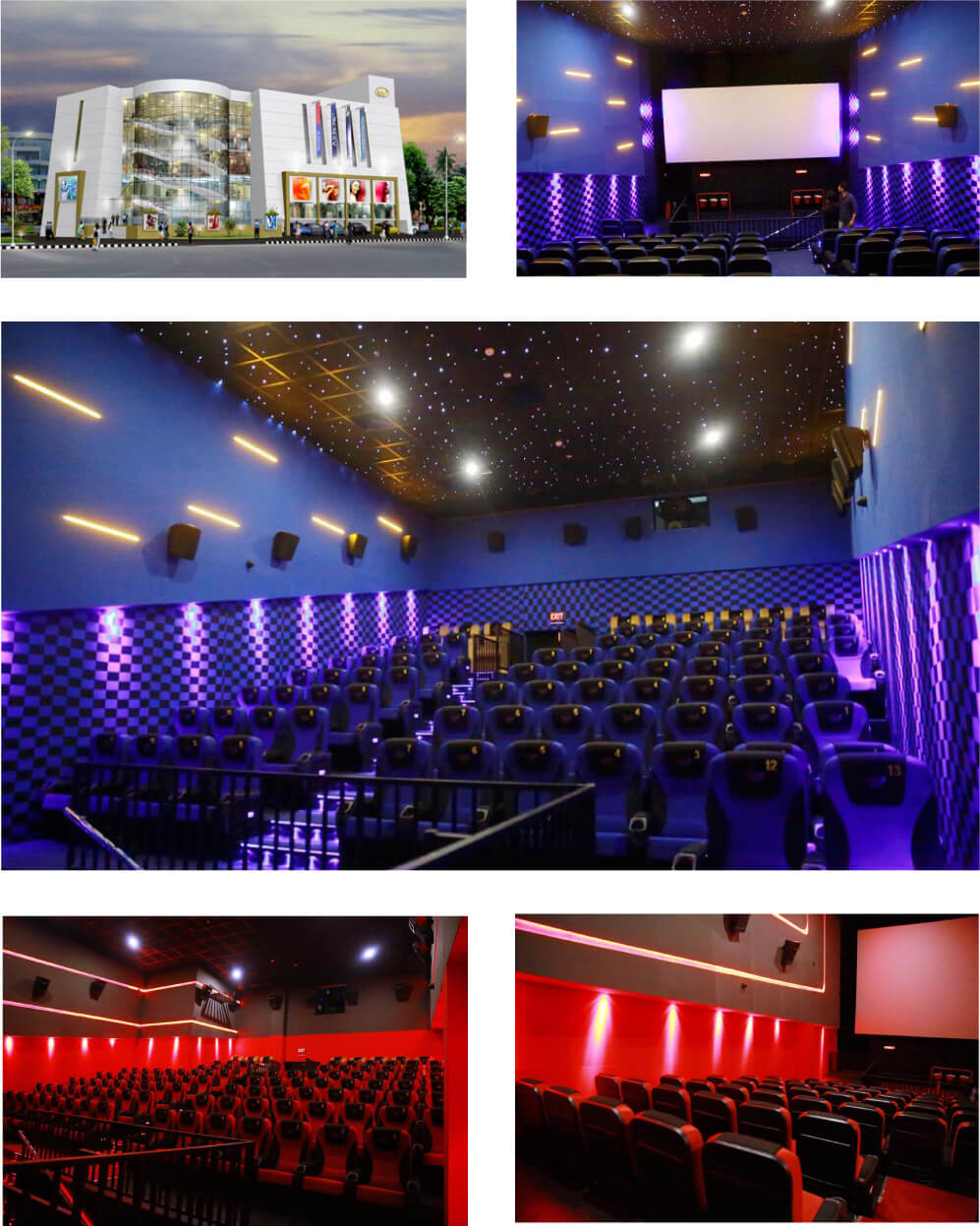 KERALA
City Mall Cinemas
Place         –  Khozikode (Calicut)
Segment   – Cinema
Installer     –  Lineesh
Consultant  – Ramkumar
Products   –  Subtex Ebony
North Kerala's premier mall now features a modern multiplex whose acoustical ceilings are by Anutone
Anutone's Ebony suite of light & sound absorbing products for black ceilings serve the cinema industry well – Subtex Ebony, Roctex Ebony, Mat Ebony, Strand Ebony, Stretch SLS Ebony.
Since cinema screens are brightly lit with xenon and even laser projectors these days, the ceiling must not reflect light so as not to visually distract the audience while absorb all the multichannel digital surround sound that emanates from the array of loudspeakers.