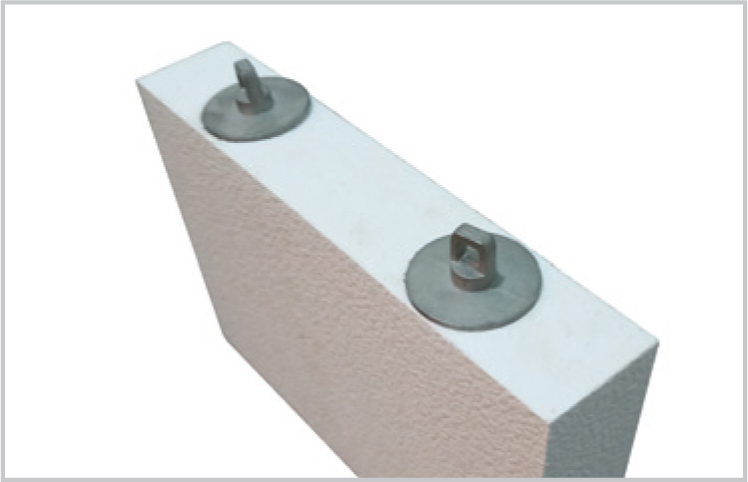 Soft Subtex 
Wave Nubby
Acoustical hanging baffles in micro texture finish
All surfaces brilliant white
Now in several size options

Parameters
Specifications
Type
Discrete
Finish
Textures
Core
Glassfibre
Thickness (mm)
40
Size (mm) nominal
200|400|600x1200
Density (Kg/m3)
120~140
Weight (Kg/m2)
4.8~5.6
Fire (Class)
1 & P
NRC
0.9
Thermal (W/mk)
0.07
Climate (0C, RH)
40, 95
Light (%)
85
Green (VOC, RC%)
Low, 35
Warranty (Years)
5
Maintenance
Vacuum, Damp-Wipe
Install Accessories - Ceiling
A-Chain hardware or Suspension Kit consists of Corkscrew, Levelling hook and Hangar wire
by Anutone.
2 kits @ 500|1000mm centres recommended for baffle height 600|1200mm respectively.
B-Chain hardware consists of Anchor bolt, Soffit cleat and S-hook by others (not by Anutone).
Remarks
A-chain hardware by Anutone. B-chain hardware by others. Use gloved hands!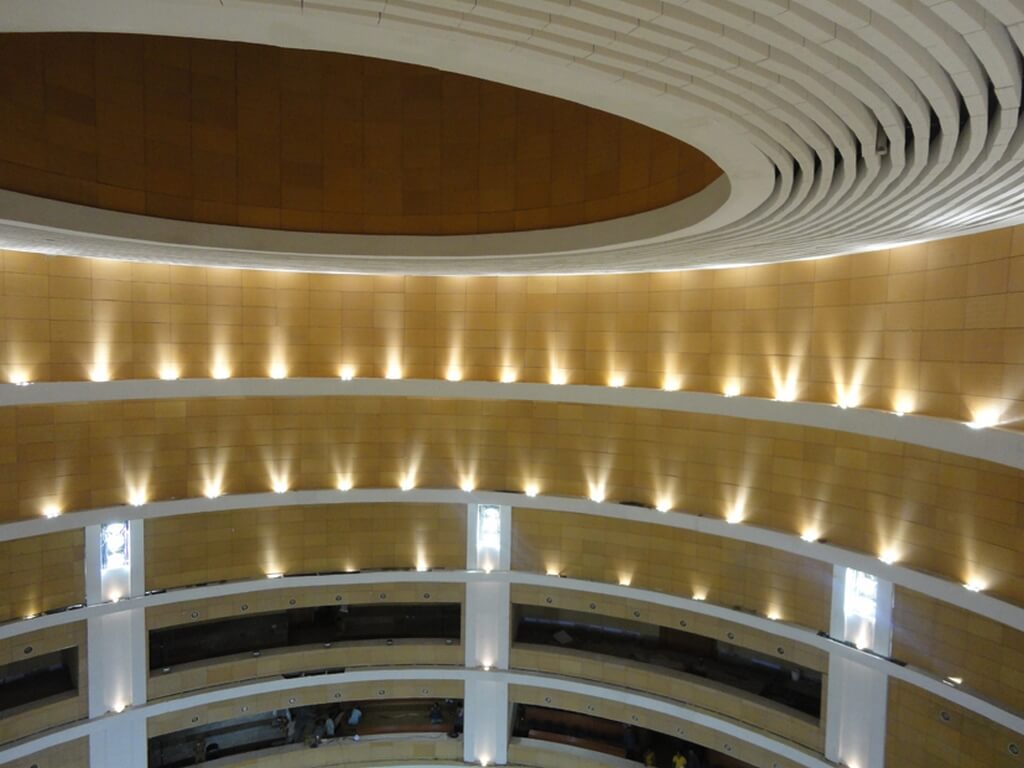 The new Tamil Nadu Legislative Assembly in Chennai then now a public hospital airport