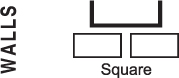 Parameters
Specifications
Type
Grid
Finish
Fabric
Core
Glassfibre
Thickness (mm)
25
Size(mm)nominal
600|1200x600|1200|2400
Density (Kg/m3)
100
Weight (Kg/m2)
2.5
Fire (Class)
1 & P
NRC
D5 - 0.7, D50 - 0.9
Thermal (W/mk)
0.07
Termite Attack
Nil
Climate (0C, RH)
40, 95
Light (%)
Colour dependent
Green (VOC, RC%)
Low, 35
Warranty (Years)
3
Maintenance
Vacuum
Install Accessories - Panelling
Strut Z-Bar (D5 mounting) or Strut Impale Clip (A mounting)
by Anutone. Local hardware by others.
Remarks
Install on glue-tipped Impale Clips with fins oriented horizontally flat.
Panel can be unstable on vertically oriented fins.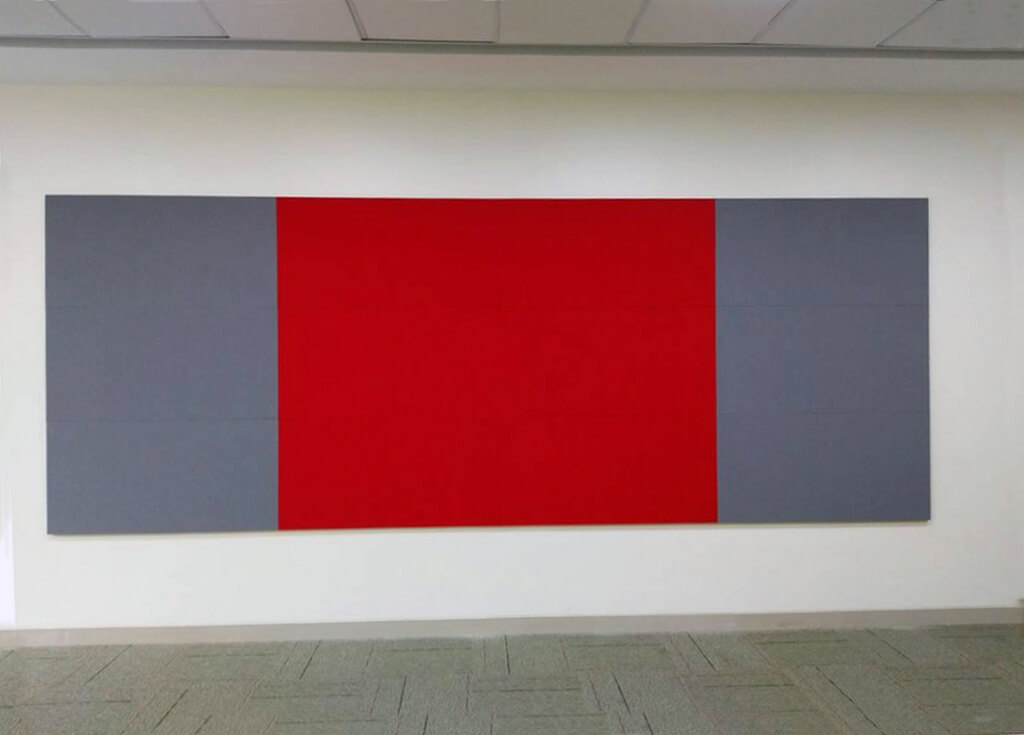 Kotak Mahindra Bank, Mumbai … Subtex NRC in the corporate colours of the bank