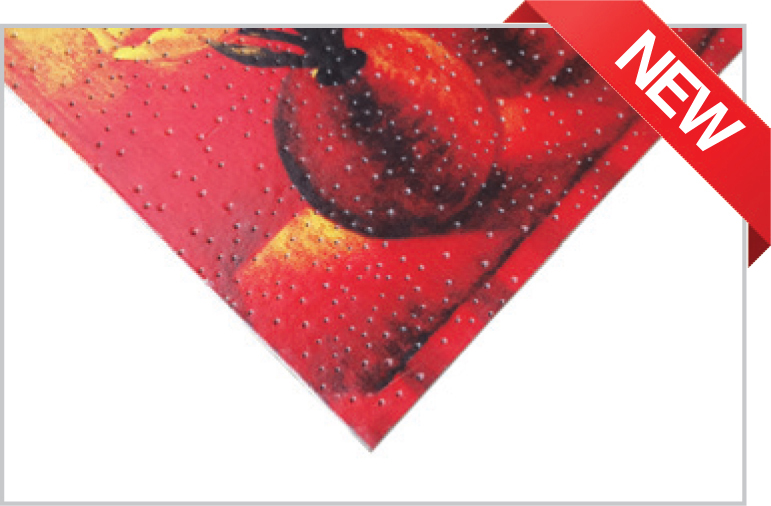 Soft 
Sisoli Serene Grafix
Printed acoustical ceilings
Your images on ceiling tiles+
An airconditioned conference room with open sky now possible++
+Subject to technical feasibility
++Ceiling tiles printed with blue sky & white clouds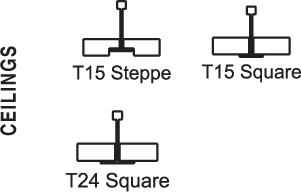 Parameters
Specifications
Type
Grid
Finish
Textures
Core
Mineralfibre
Thickness (mm)
15
Size (mm)
595 x 595
Density (Kg/m3)
270
Weight (Kg/m2)
4
Fire (Class)
1/A
NRC
E300 - 0.45, E600 - 0.55
Thermal (W/mk)
na
Climate (0C, RH)
45, 90
Light (%)
Print dependant
Green (VOC, RC%)
Low, 63
Warranty (Years)
3
Maintenance
Dry-wipe, Vacuum
Accessories
Skelet T15 or Skelet T24 (powder coating optional) by Anutone.
Anchor bolt, Soffit cleat, Hanger rod, Levelling clip,
Fasteners and other local hardware by others
Remarks
Skelet T15|24 can be powder coated to choice colour closely
matching the dominant colour in image. Adjacency printing for
larger images is possible. Take care to place tiles in T-grid accordingly.

The blue sky and white clouds printed on Sisoli Serene Grafix makes you feel as if you are video conferencing in an airconditioned room with an open sky !!! Note the adjacency printing of a larger image and ceiling tiles placed accordingly in the standard grid of global white colour