A true tribute to the martyrs
Shaheed Smarak Bhawan opens to rave reviews 
Raipur has a cultural icon already with its unique dome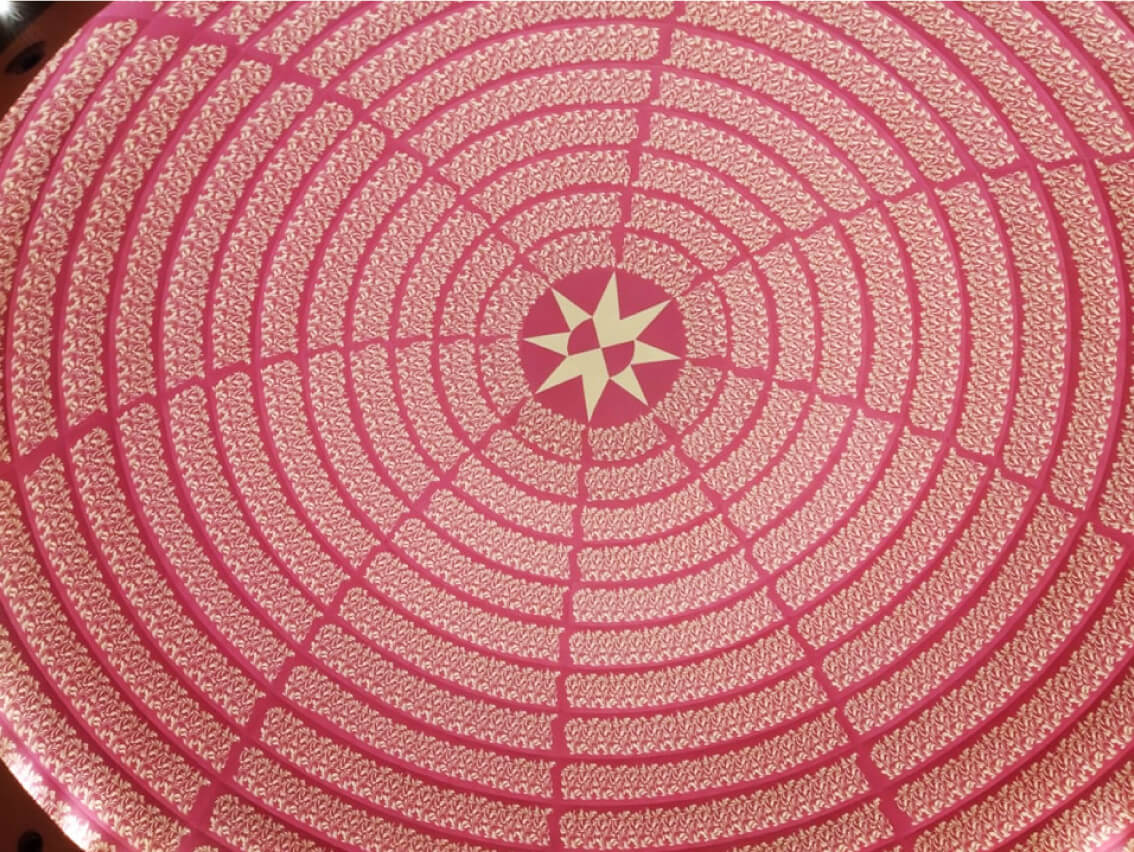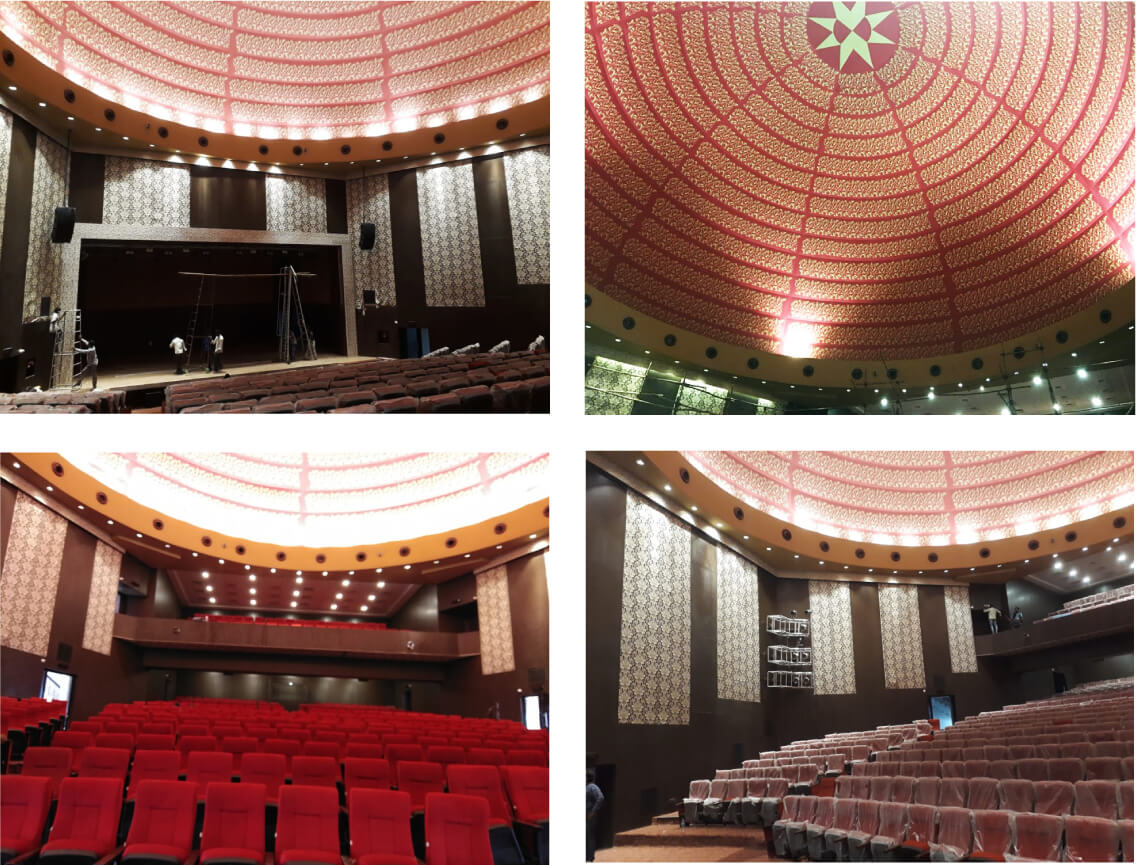 Fact File
Shaheed Smarak Bhawan | Place – Raipur | Segment – Auditorium | Client – Government of Chhattisgarh | Architect – Navin Sharma, Raipur | Contractor – Dev Interior, Raipur | Dealer – BS Marketing, Raipur | Installer – Welltrack, Mumbai | Anutone Products for Dome – Stretch Dekor Grafix, Strand Primer, SynthPF | Anutone Products for Walls – Slats Surco Wengue, Stretch Dekor Grafix, Strand Primer, SynthP | Anutone Products for Stage Ceiling – Roctex Ebony
Introduction
Raipur, the capital of Chhattisgarh, and one of the fastest growing cities of India, was gifted a new cultural centre as a memorial to martyrs who have laid down their lives for India. Shaheed Smarak Bhawan is a unique project was recently inaugurated and has already become a pride of Chhattisgarhis. 
Requirements
As a landmark building, a cultural icon, and as a true dedication to the martyrs, the government wanted a unique solution for the interiors especially the dome ceiling. As is known, a dome roof for a multipurpose auditorium is the most reverberatant due to sound foci.
Moreover the government wanted an acoustical ceiling that is truly representative of the state's art and evocative of the sacrifices made by the forces not just a boring white or light pastels which has hitherto been the norm. Hence the challenge was very complex and a first.
Solutions
Anutone came up with a solution that was both innovative and creative. As is known, compared to other products if any, stretched fabric ceilings work best for domes. Anutone's What's New product line-up for 2019-2020 was fast forwarded and Stretch Dekor Grafix was chosen for the dome ceiling.
Stretch Dekor Grafix is a unique product solution from Anutone. It is printed acoustical fabric stretched on tracks with a backer board and infill for both ceiling and panelling solutions. For the walls of the auditorium, a combination of Slats Surco and Stretch Dekor Grafix was chosen with the usual backer board and infill. The 100% light and sound absorbent, Roctex Ebony, was chosen for the stage ceiling.
Outcomes
The results are stunning. The striking visuals are visible in the pictures and the sound performance is brilliant. Gone is the sound focus that was so audible before the treatment. Even the mere rubbing of fingers was loud and deafening then. Now is pristine and precision audio thanks to the effective acoustical solutions provided for the walls and ceilings of this multipurpose auditorium.
A 100% solution from Anutone with all products and accessories as a complete engineered system for all surfaces that delights the client and the audiences in terms of aesthetics and acoustics.
Conclusion
The Government of Chhattisgarh has truly gifted its citizens an incredible destination to not only pay homage to our fallen soldiers but also to enjoy cultural events – dance, music, theatre performances – in an auditorium setting that is not just wonderful but truly connotes the very arts that are being promoted.