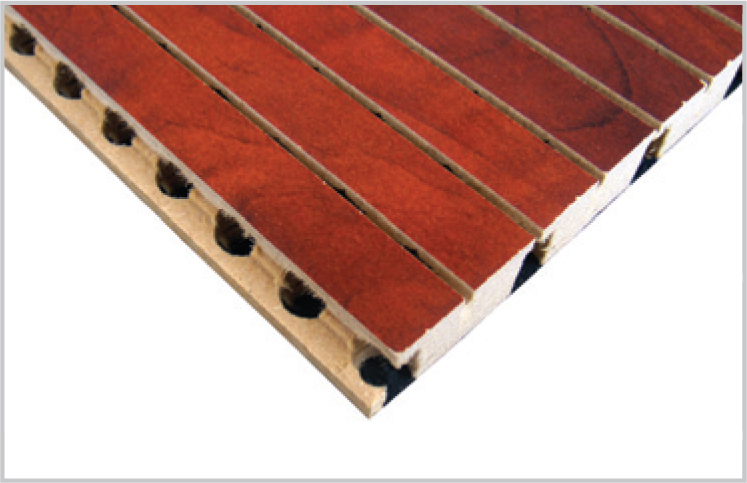 Salon 
Slats Surco
Choices in wood finish and grooves, panel core and widths
Curved ceilings | panelling is a possiblity with 128mm widths
Rear perforations 10mm dia
Slats Surco – 15 Fab Features
Parameters
Specifications
Type
Non-Grid
Finish
Woods
Core
Pinewood HDF
Beige | Pink(FR) | Green(MR) | Ebony
Thickness (mm)
16
Size (mm)
128|192 x 2440
Density* (Kg/m3)
700
Weight (Kg/m2)
L16-9, L32-10.5, L64-11
Acoustic Fleece**
0.27mm, 63g/m2
Fire** (Class)
1 & P
NRC
L32-C18-0.65, L32-C40-0.75
Thermal (W/mk)
na
Climate (0C, RH)
50, 70
Light (%)
75 (Maple Arce)
Green (VOC, RC%)
E1, 25
Warranty (Years)
5
Maintenance
Dry-wipe, Vacuum
Install Accessories - Ceiling
Strut SA25, WC25, MC45, CC25, CC18, SynthPF, Center & Edge Bracket by Anutone.
Anchor bolt, soffit cleat, fasteners by others.
Install Accessories - Panelling
Strut CC10|CC25|CC50 with CC18, SynthPF, Stick S7, Center & Edge Bracket by Anutone.
Fasteners by others.
Remarks
Store and use away from water, moisture, dampness, high humidity and termites.
Ensure expansion joints @ >4m centres. For RH90 use Slats MR Green only.
    *for unperforated base board
**for FR grade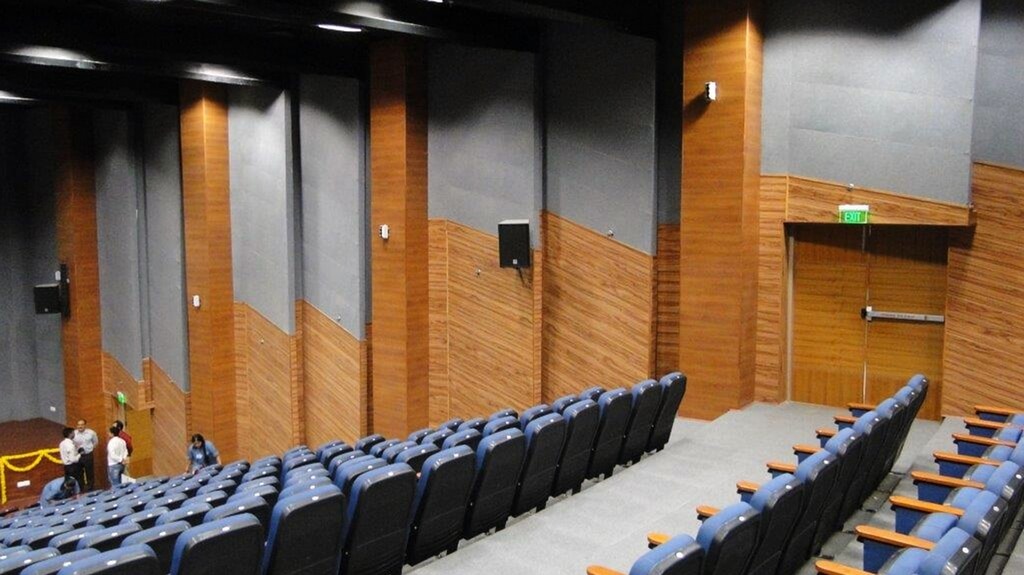 LG Hospital, UG Hostel auditorium, Amdavad