Madhya Pradesh Audyogik Kendra Vikas Nigam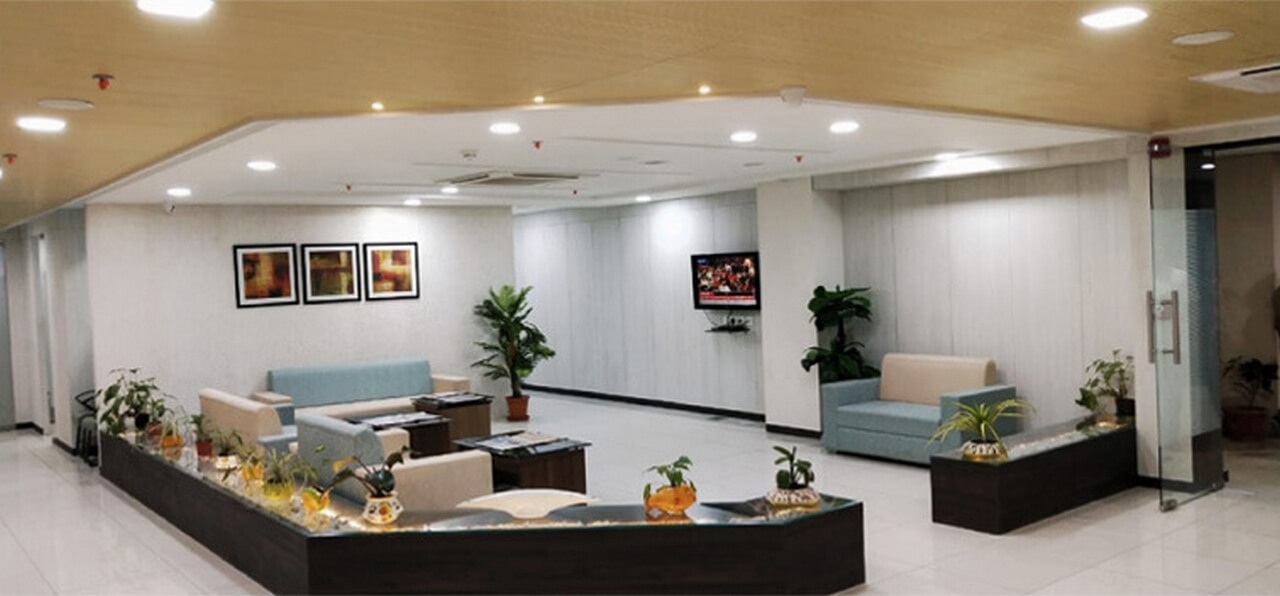 Introduction
MP Audyogik Kendra Vikas Nigam is an industrial infrastructure development corporation set up by the government of MP for the development of Indore city surroundings with the noble purpose of attracting investments to the region and generating employment opportunities for the citizens of Indore. The government of MP is to be lauded for such a focus agency targeting such a specific region.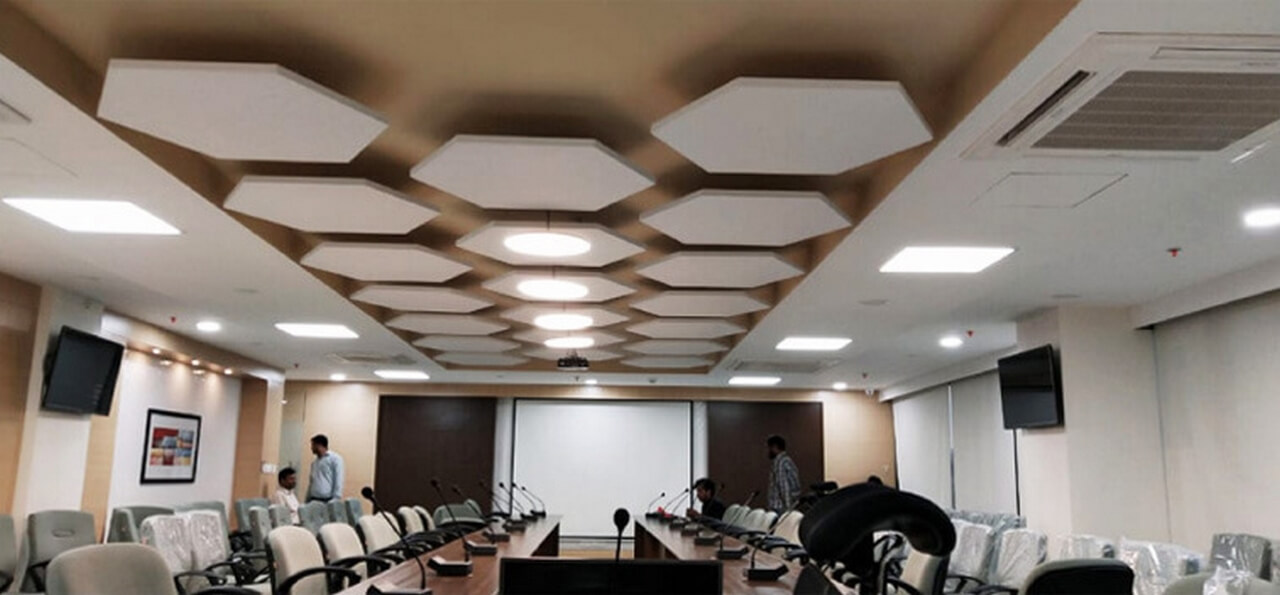 Requirements
The client's brief to the architect and design team was for an ultra modern office with contemporary looks that builds confidence in potential investors to the region. The client's customers are industrialists from across the globe and they must feel confortable in doing business with the client as also feel comfortable to invest and set up industries in the SEZs and industrial clusters.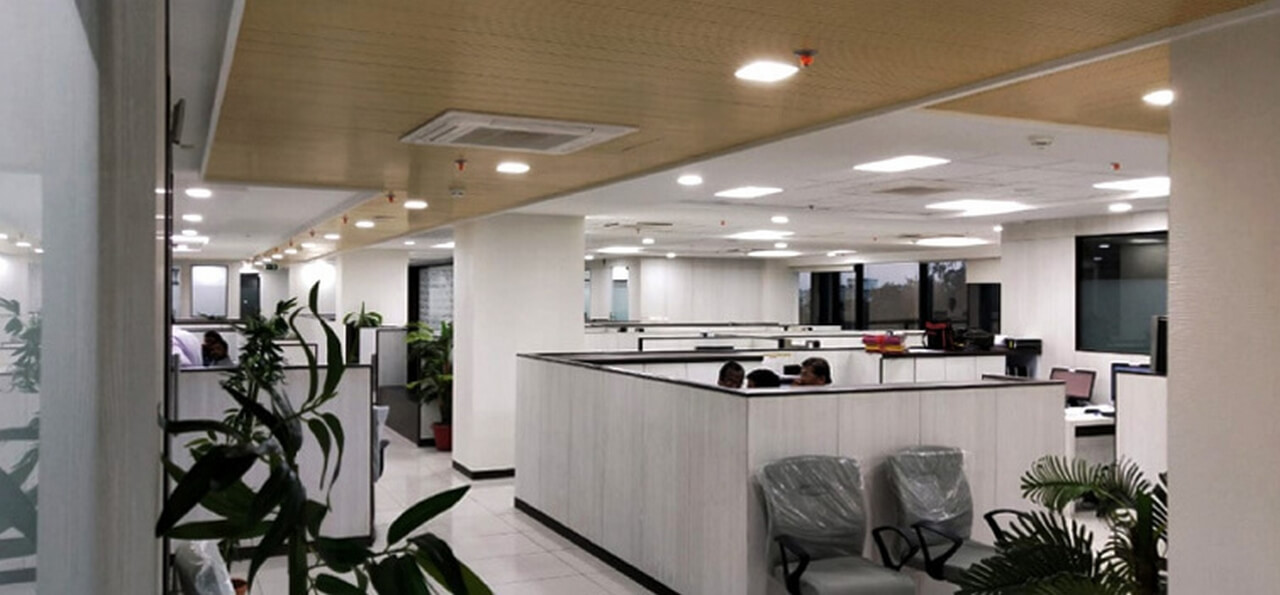 Solutions
The architect opted for a dominant wood-based theme that looks light and soft and teamed it up with a submissive white plasterboard finish. This is carried across all spaces of the building on both the walls and the ceilings.
The flooring is maintained with a dignified and classic ash grey tiling that again is teamed up with wooden flooring in speciality niches. Note the wooden flooring is same look and feel as the wooden ceiling and panelling. The elegant beauty of combinations and sameness!
The furniture is also a very interesting combination of dark and light wood colours that are carried to the seating upholstery while some niche spaces like sofa settings get ash grey treatment similar to the floor tiles.The mastery of design is in keeping things simple and subtle!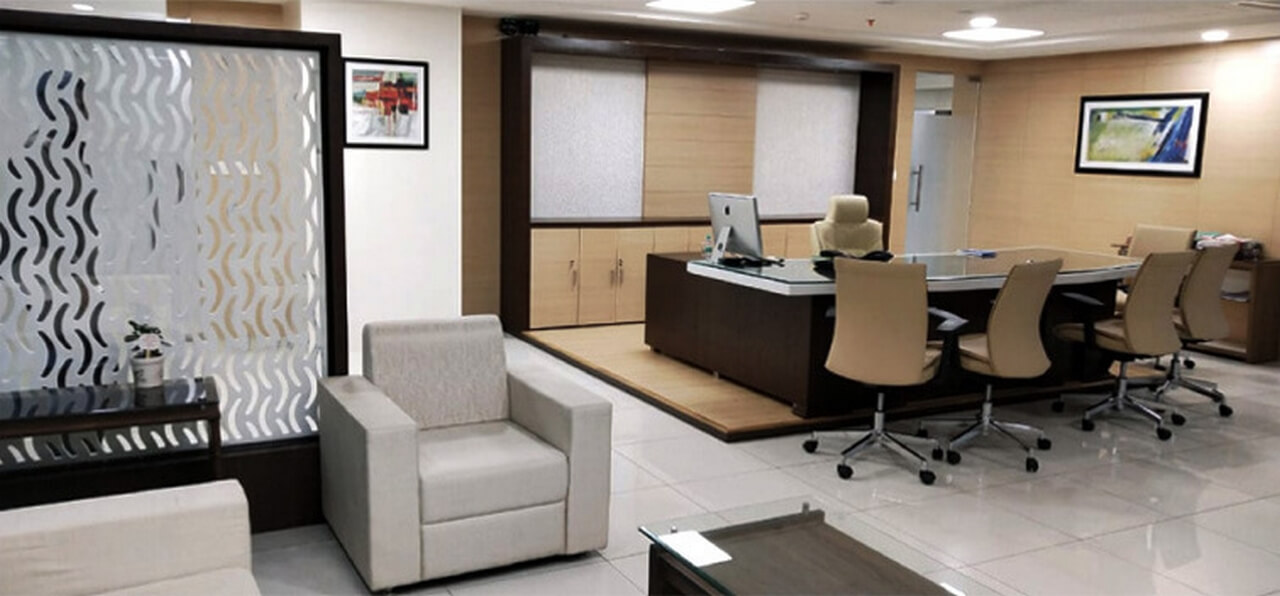 Outcomes
Anutone's 'Slats Surco' in 'L16-2' surface finish and 'Maple Arce' colour does the dominant duty in creating the light and soft look across walls and ceilings. And it is the ONLY surface finish used in the right ratio (in terms of surface area – total available area to sound absorptive area) that provides optimal acoustics to all the spaces in the building, thus creating the right ambience for the client and the client's clients!
For the main conference room that is populated with government dignitaries and industry bigwigs during mega events, the Subtex Clouds Hexagon as secondary ceiling, provides dynamism and additional acoustics, so needed for high-powered audio-video presentations
Conclusion
The delight of the project ecosystem is apparent from the various pictures showcased here. Slats Surco as a focal point of design checks all the boxes in creating the right ambience in terms of both aesthetics and acoustics to the space user and visitor!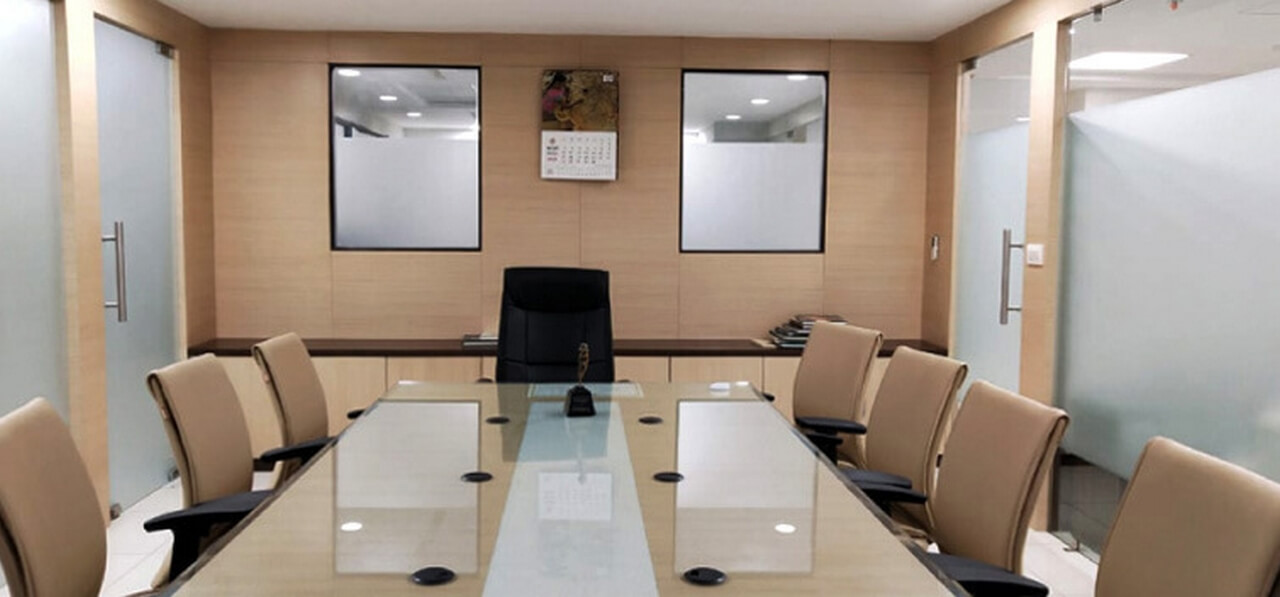 Fact File
Madhya Pradesh Audyogik Kendra Vikas Nigam (Indore) Limited [AKVN] | Website – www.mpakvnindore.com | Place – Indore | Segment – Office | Architect – Shailendra Sharma | Dealer – Newlook Furnishers | Contractor – Methodex Systems | Anutone Products – Slats Surco (Maple Arce)and Subtex Clouds Hexagon (Nubby White)