Liked by Acousticians
Superliked by Nature
Now loved by Architects
And easy for Contractors
Natural acoustics combined with stunning aesthetics for a true win-win between the planet and human beings brought to you for the first time by Anutone
What this means is using fibre-based acoustical panels for default sound absorption as opposed to high-energy perforation in solids and then adding acoustic fleece for forced sound absorption.
What it also means is using materials and resources either abundantly available in nature or downstream derivatives of bulk industrial processes that anyways are needed for the wellbeing of mankind
Below are ten examples of innovations as inspirations to fire your imagination beyond belief and fulfil the aspirations of gen-next interiors!

Reception lobbies and information desks will never be the same again with sculpted walls as the focal point of conversation starters
Strand Sculpt Colours 600x600x20mm innovatively installed in cluster patterns to represent an eye-catching mural and yet offer best-inclass mid-frequency sound absorption and high-frequency sound diffusion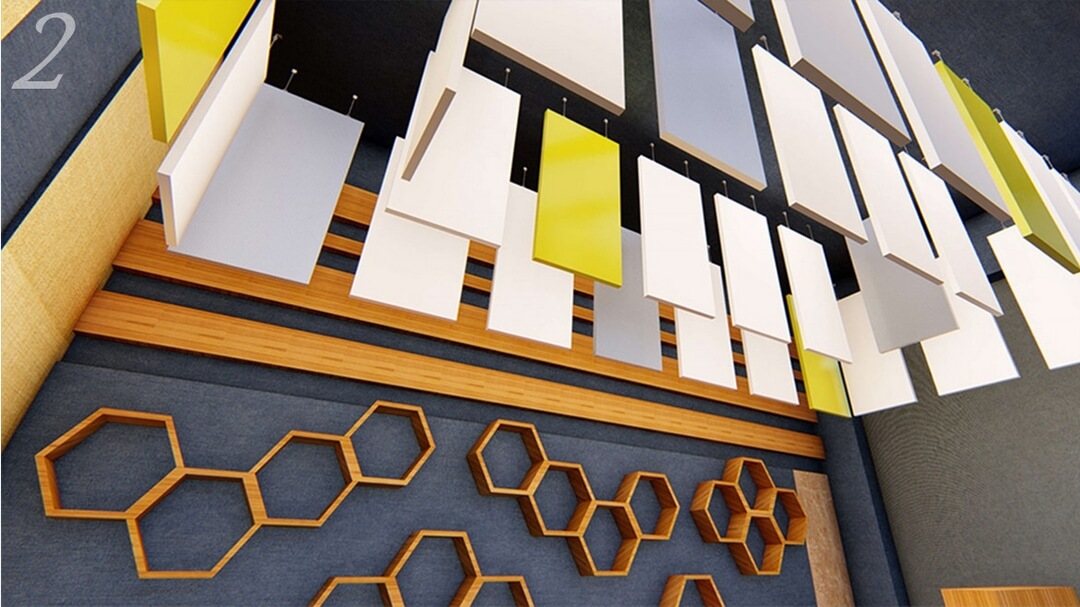 Subtex Wave Nubby in white, gold and silver for this fashion jewellery store … note the advantage of double height store for Subtex Wave Nubby to be suspended vertically on their 600mm edge … versatility by Anutone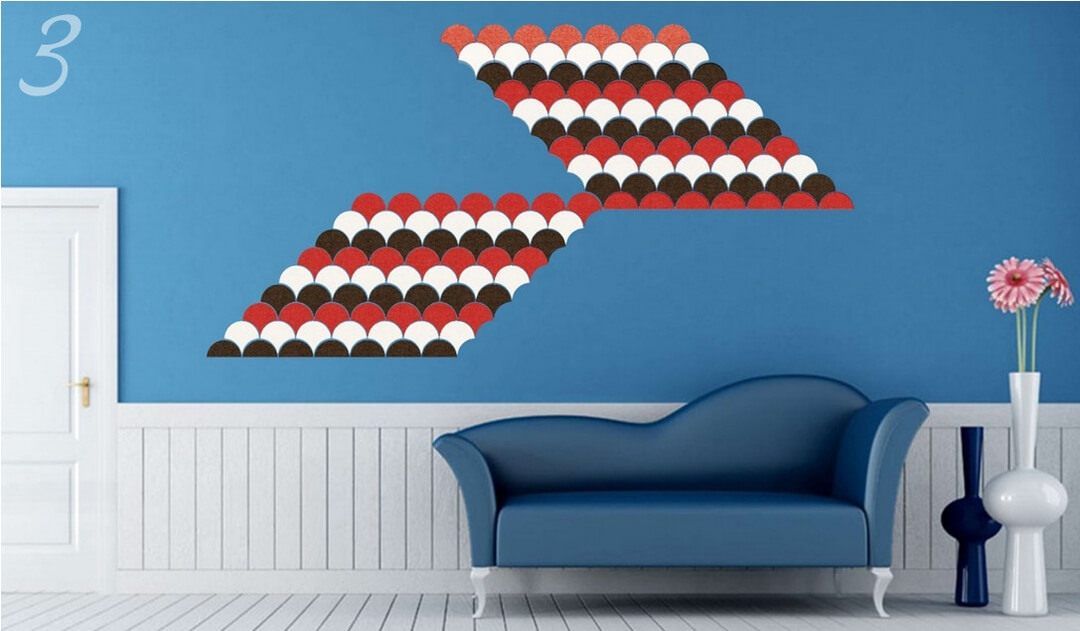 Bland walls made dynamic and dramatic but quiet, very quiet, in this retrofit of a luxury beach resort with Slim Shapes Mushroom in colour combinations and an Appliques cluster pattern.
Can be replicated in Slim Wave Appliques and Slim Cloud Appliques as ceiling discretes for truly designer options in all formats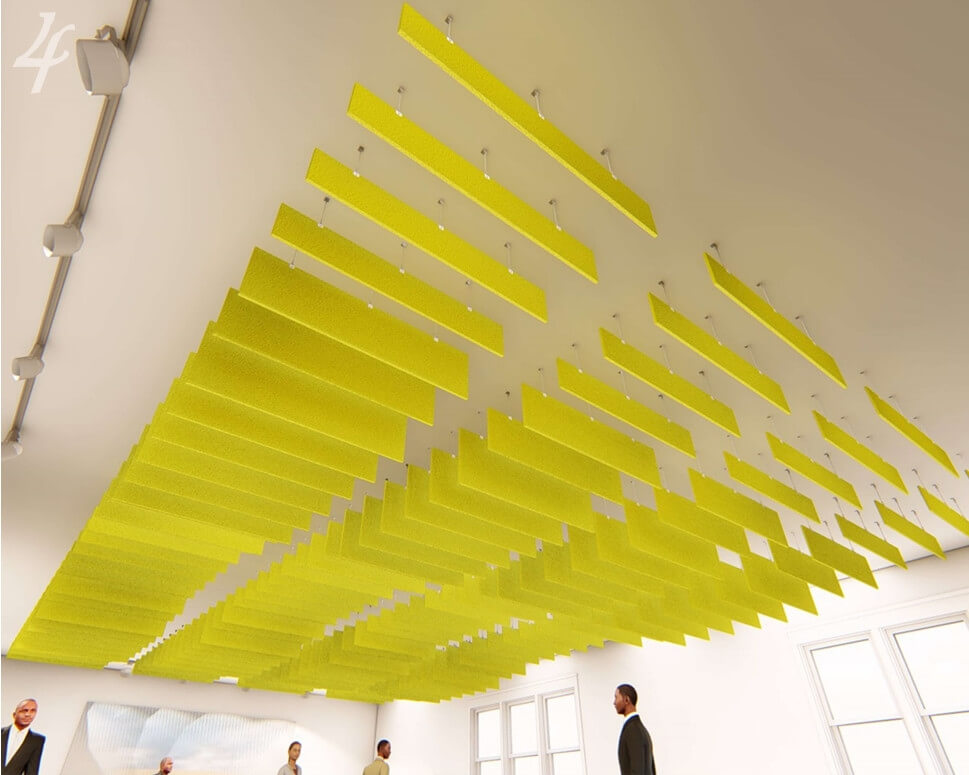 Mat Duo in Yellow colour and variable heights of 200|300|400mm but single width 1200mm with 3 suspenders in an art gallery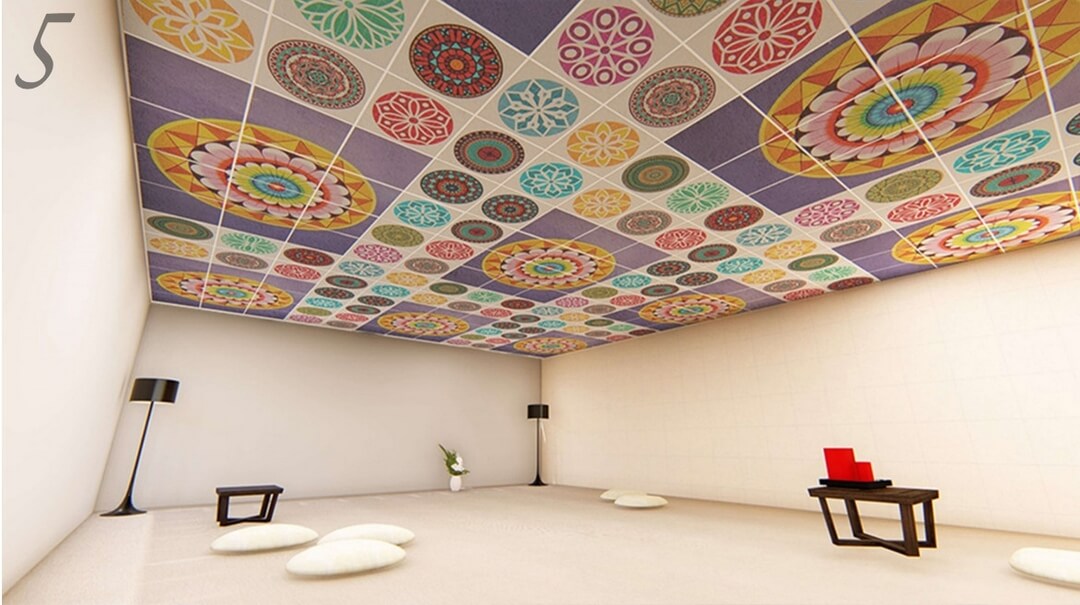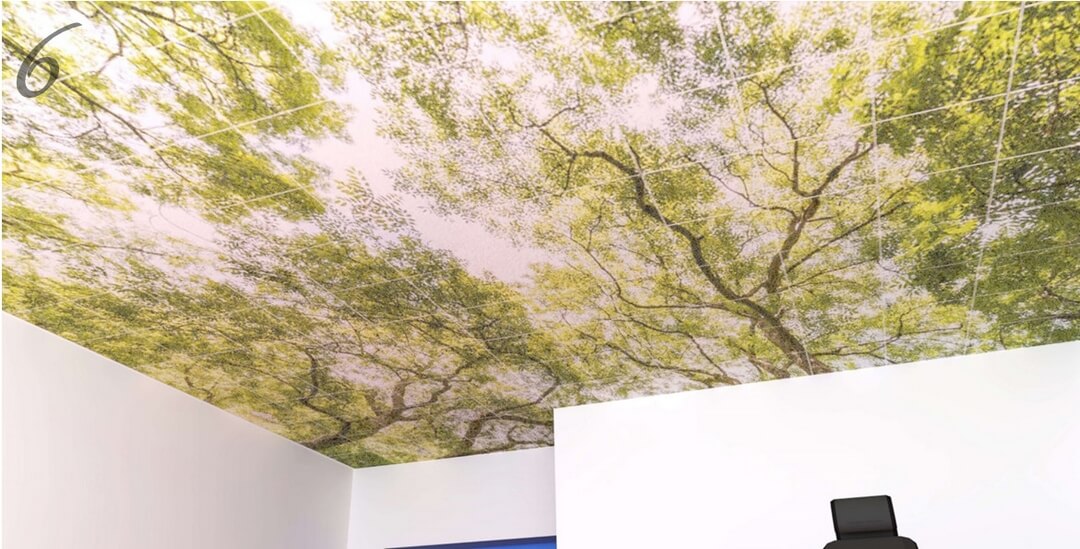 Time for themed ceilings evoking the right feelings in space users. Here the outdoors comes indoors courtesy sunlight filtering through trees and rangoli ceilings add colours to temples
No more boring whites for grid ceilings or just solid colours courtesy Strand Grafix in tree canopy print for a police academy and Mat Grafix in rangoli prints for a satsang/ meditation hall – all in 600x600x15mm on Skelet T24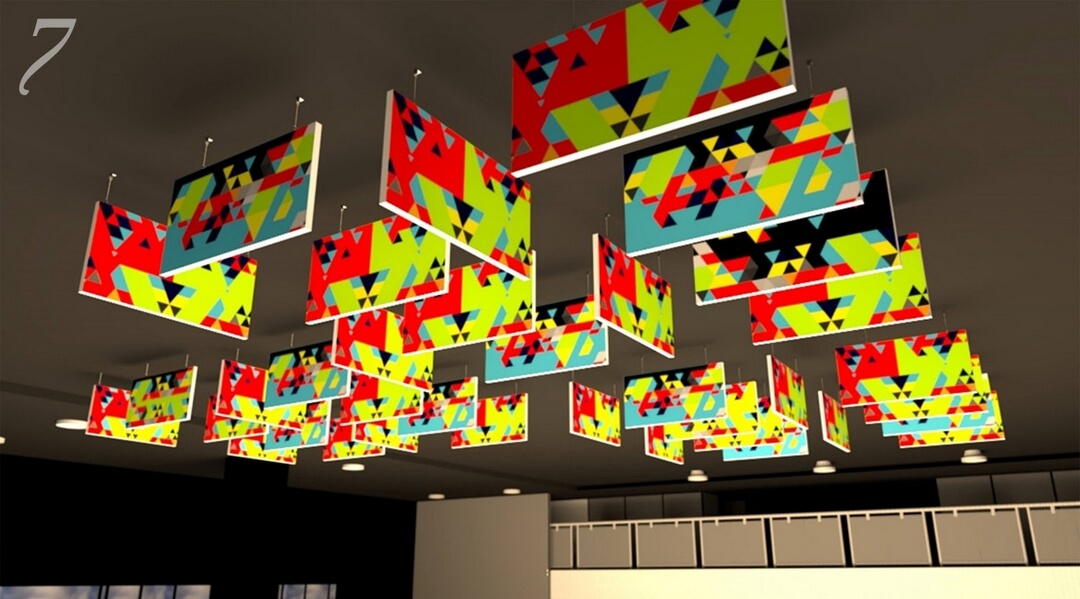 Subtex Wave Nubby Grafix for this double height lobby at an upmarket hotel Note the crisscross (or zigzag) cluster pattern that adds to the graphic art

Feel the great outdoors in claustrophobic indoor air-conditioned spaces. Acoustics can up the wellness quotient for users not only in terms of aural comfort but also the visual comfort
Subtex Nubby Grafix grid ceiling tiles with blue sky and white clouds as a direct digital transfer on panel surface. Similarly, Subtex Nubby Grafix wall panels with a desert theme like a open window in paneling. So outdoorsy!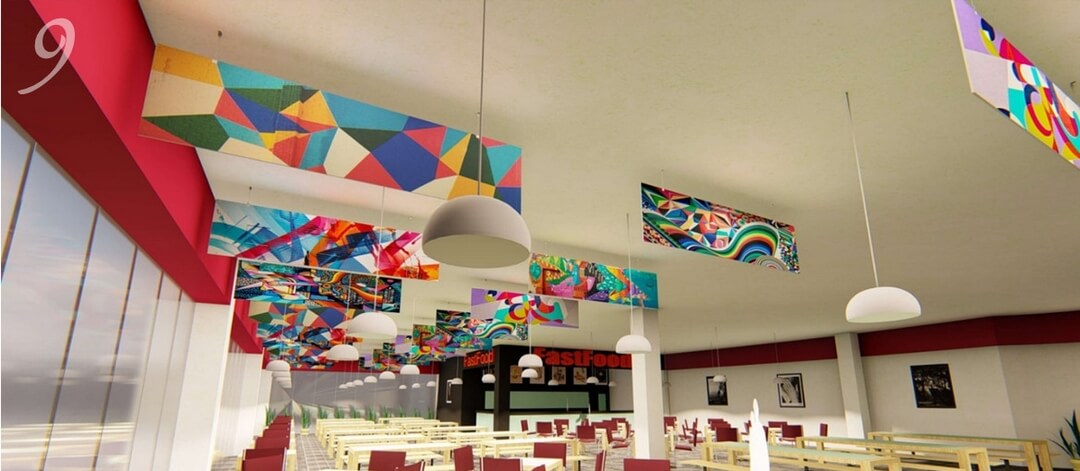 How to make a food court in an upmarket mall colourful and cheerful yet comfortable from the cacophony of rush hour foodies?
Synth Slim Wave Shapes Grafix in street art abstract prints suspended individually from the ceiling at strategic locations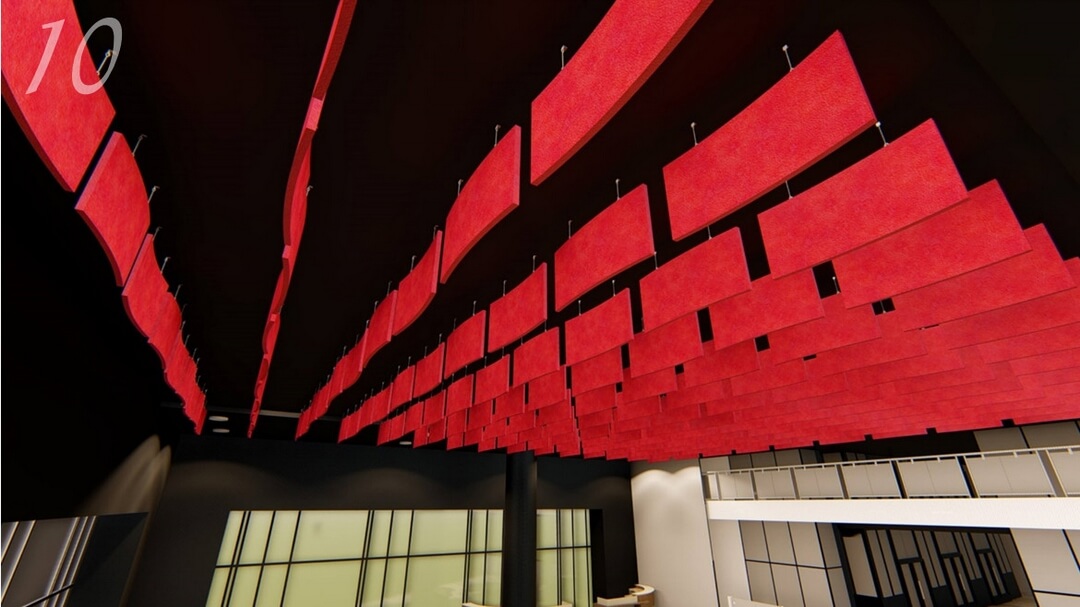 Welcome visitors with a spacious double height lobby made more stunning by curved acoustical baffles in bright red set off against an open black plenum. Wow!
Subtex Wave Nubby Curved Colours in Palash suspended in concave and convex style to create wave-like lineal patterns.
Actual availability of some of the featured new products is from July 2019 onwards. Samples and prices on request.
Project images are based on 3D renders for new products by an architect for illustrative purposes and Anutone claims no project association.
Product colours, prints are indicative and may differ on actual panels due to blotting and fading. Product embossing, shapes are indicative and may differ on actual panels due to surface texture limitations.
It is the responsibility of the user to conduct due diligence and assess the suitability of the products to projects.
Copyright and Intellectual Property belongs to Anutone. No contents must be copied, scanned, reproduced, transmitted, stored, retrieved or otherwise used in any form without prior written permission of Anutone.