Healthcare acoustics
and hospital ceilings
How to ensure aesthetics, hygiene and maintenance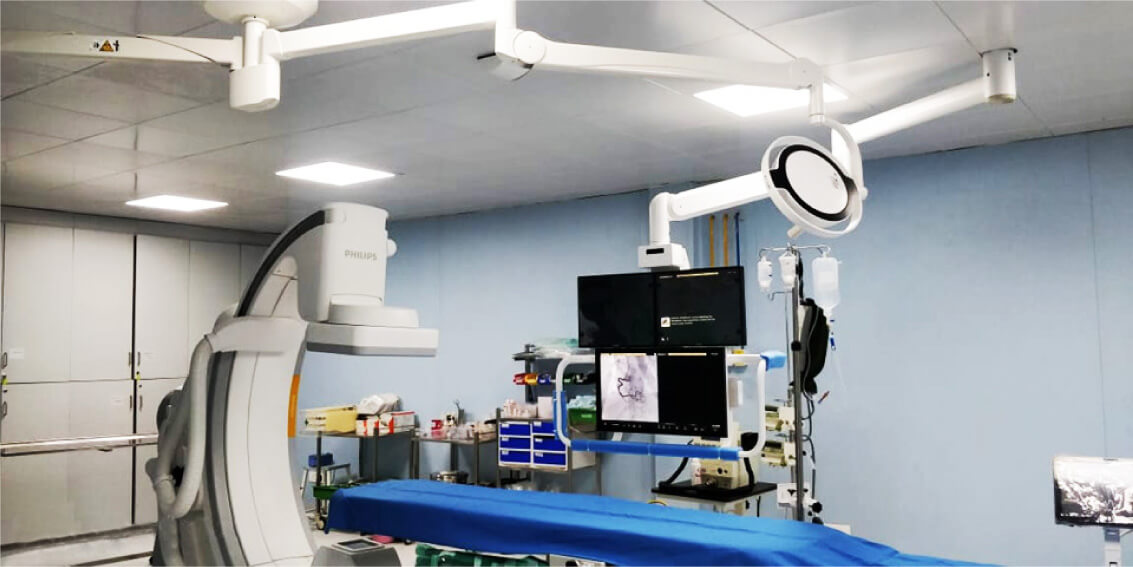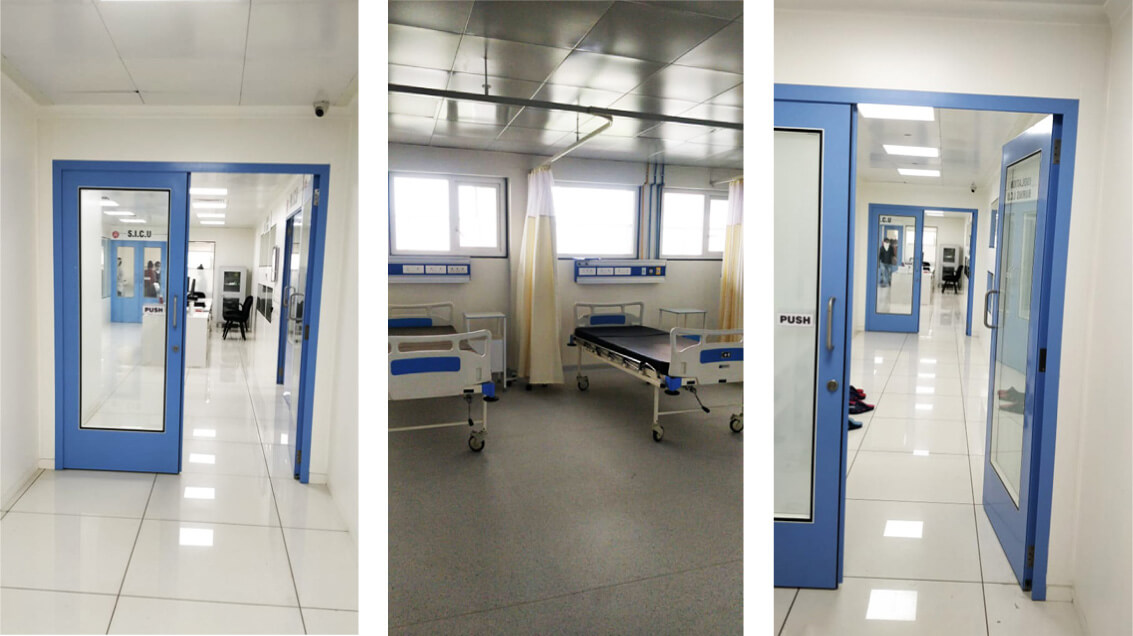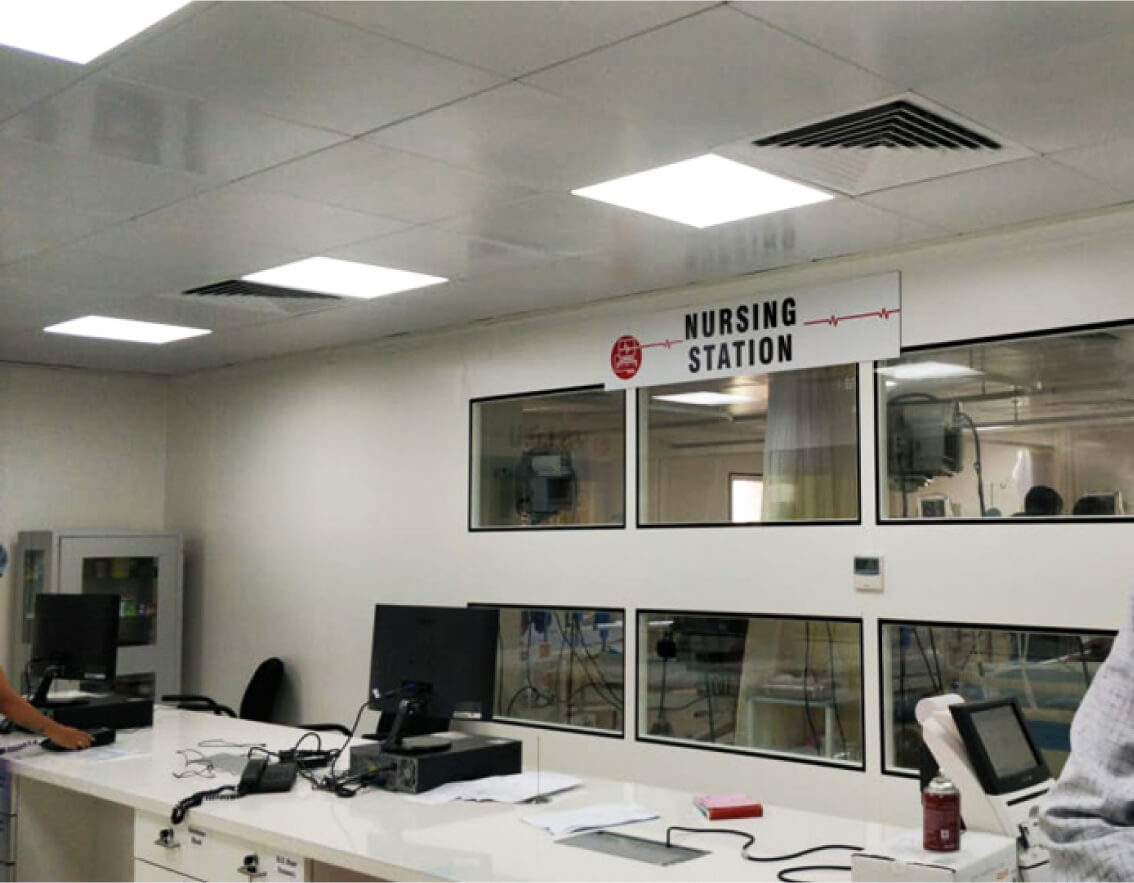 Fact File
Parul Sevashram Hospital | www.parulsevashramhospital.com | Place – Waghodia, Gujarat | Segment – Healthcare | Architect & Installer – Nitin Bharadwaj | Anutone Products – Astral Clip-in Aquila and Subtex Ebony
Introduction
The well-known Parul Group of Institutes (PGI) under the Parul Arogya Seva Mandal Trust (PASMT) became Parul University (PU) in 2015.  As part of Parul University, the Parul Institute of Medical Sciences and Research (PIMSR) and the attached Parul Sevashram Hospital (PSH) recently inaugurated a state-of-the-art 35-bed ICU (Intensive Care Unit) that includes the Burns ICU and SICU (Special Intensive Care Unit). PSH also inaugurated the spanking new Cardiology department that includes the Cath Lab apart from furnishing some lecture halls. Waghodia is taluk headquarters of Vadodara district and now a suburb of Vadodara city.
Requirements
Not just an ICU but a Burns ICU and a SICU have very stringent cleanroom requirements in terms of health and hygiene. Similar requirements apply for the Cath Lab at the Cardiology department. It is critical for admitted patients that are undergoing emergency healthcare or precise medication not to catch further infections or complications. Hence the ceiling has to be not just cleanroom standards but be able to be maintained so throughout the lifecycle of the facility.
Solutions
Enter Anutone with just what the doctor ordered! From the Serge metal division, Astral Clip-In Aquila ceiling system. It is a very modular system that can be easily installed by the contractor straight out of the box. It consists of Spring-T grid and metal ceiling tiles that clip in a snap for a dust-free, cleanroom  environment. Lo and presto all challenges are met quick and easy!
Outcomes
Healthcare professionals and facility managers need to visit PSH and check out both it's ICU and Cath Lab. The serene, sublime ceiling from Anutone greatly adds to the heathcare environment and ups the wellness quotient of admitted patients. Moreover the ceiling surface is anti-bacterial and can easily be kept disinfected due to the smooth, polished finish.
Conclusion
Anutone has ceiling solutions for all challenges and circumstances. Whether you want hardcore acoustics or stringent cleanroom or light-absorption or pure aesthetics, Anutone has the optimal solution for your every need. Contact your nearest Anutone rep or call tollfree 18001035505