Future proof your acoustical interiors
With Anutone's What's New 2019-20
array of products, systems and solutions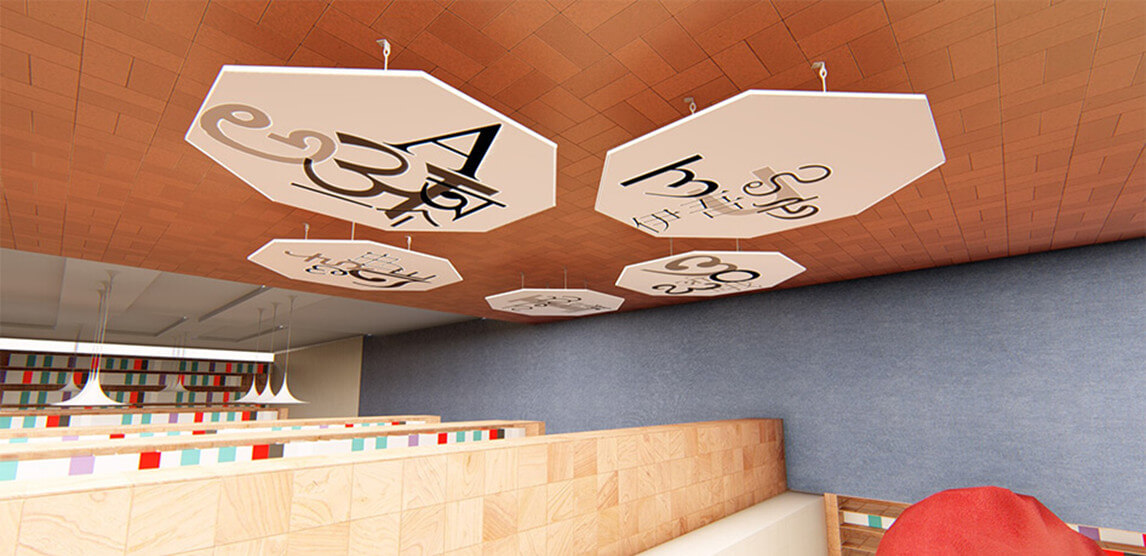 Synth Slim Clouds Octagon Grafix with multilingual alphabet graffiti printed for a public library.
Celebrating the written word! Ceilings for inspiration of avid readers as they browse books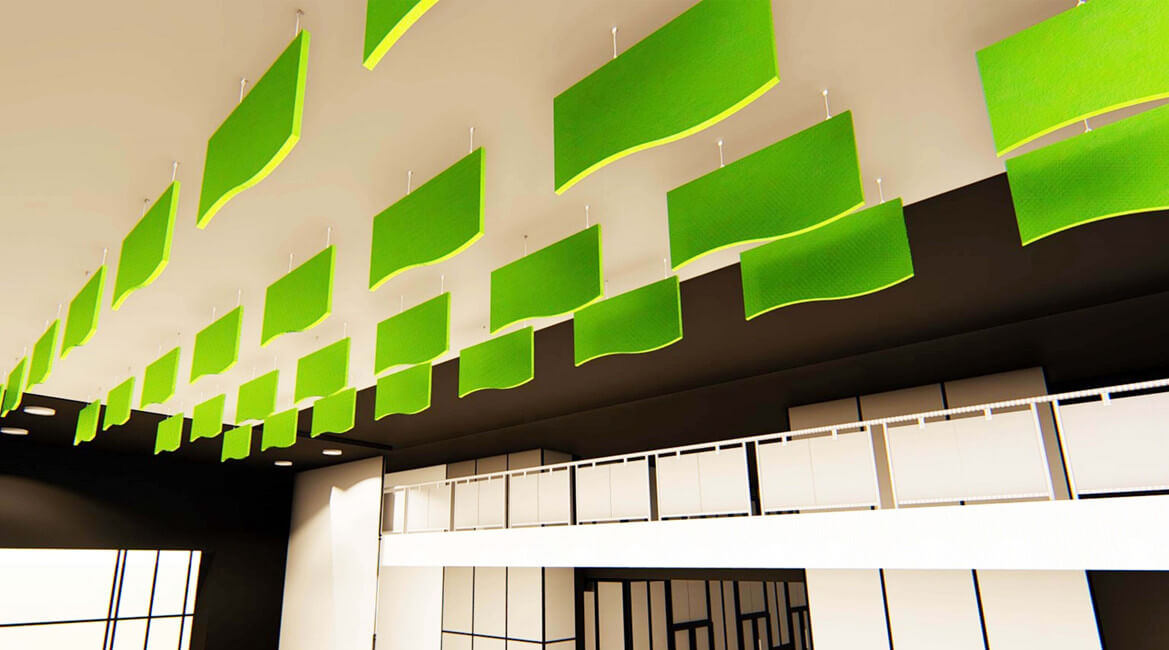 Subtex Wave Nubby Shapes Colours factory-painted in lime green for the double height lobby of a luxury condominium.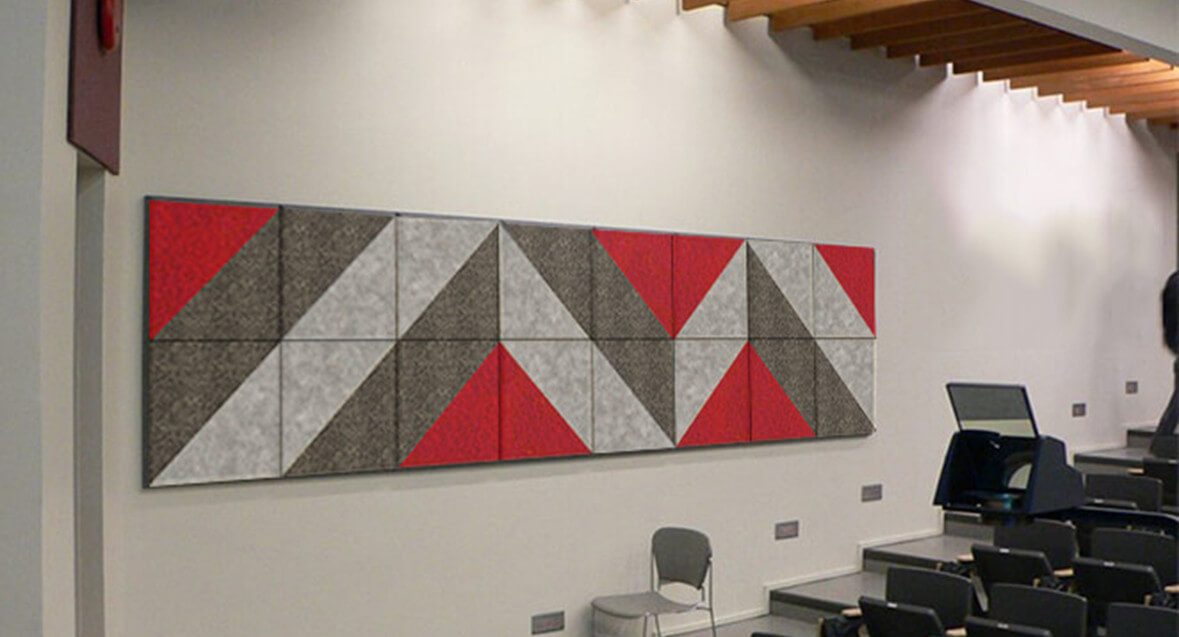 Soak Plane Triangle in a two tile combination of 'Burning Red-Black Granite' and 'Black Granite-Pigeon Grey' creates striking visuals in the large auditorium of an education institution.
Keeps students cheerful!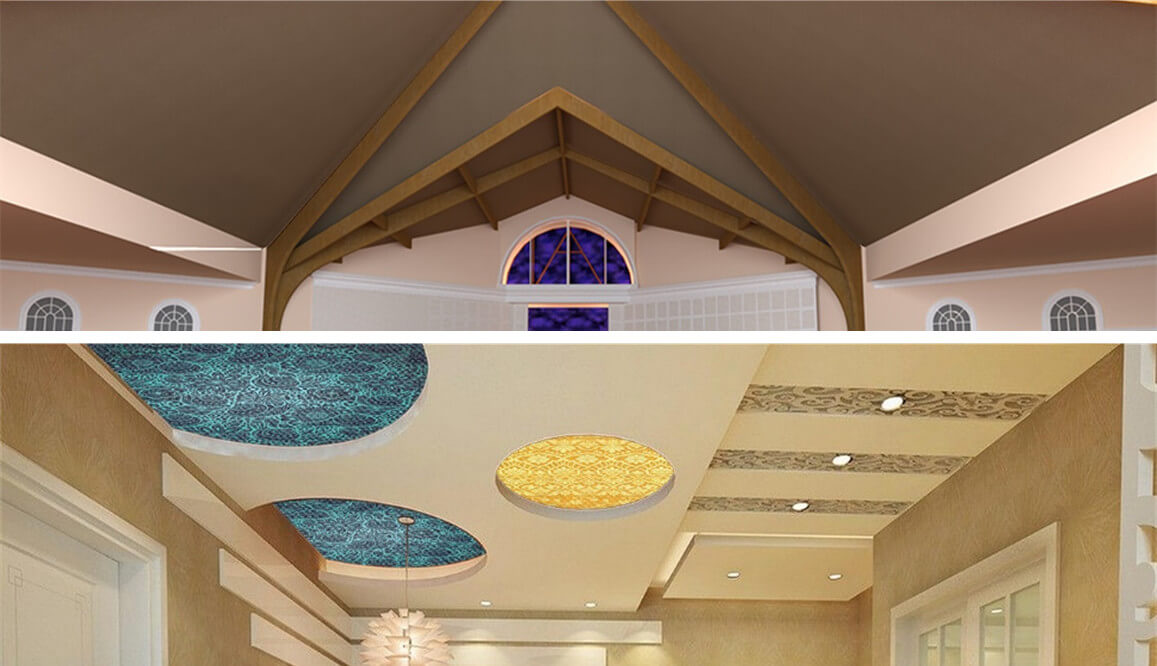 Top above: Stretch SLS Colours with large span seamless finishes and SynthPF infill on Strand Primer backer board for the sloped roofs of this otherwise very dull and reverberant church
Above: Stretch SLS Grafix in feminine floral prints for an upscale gentlemen's club.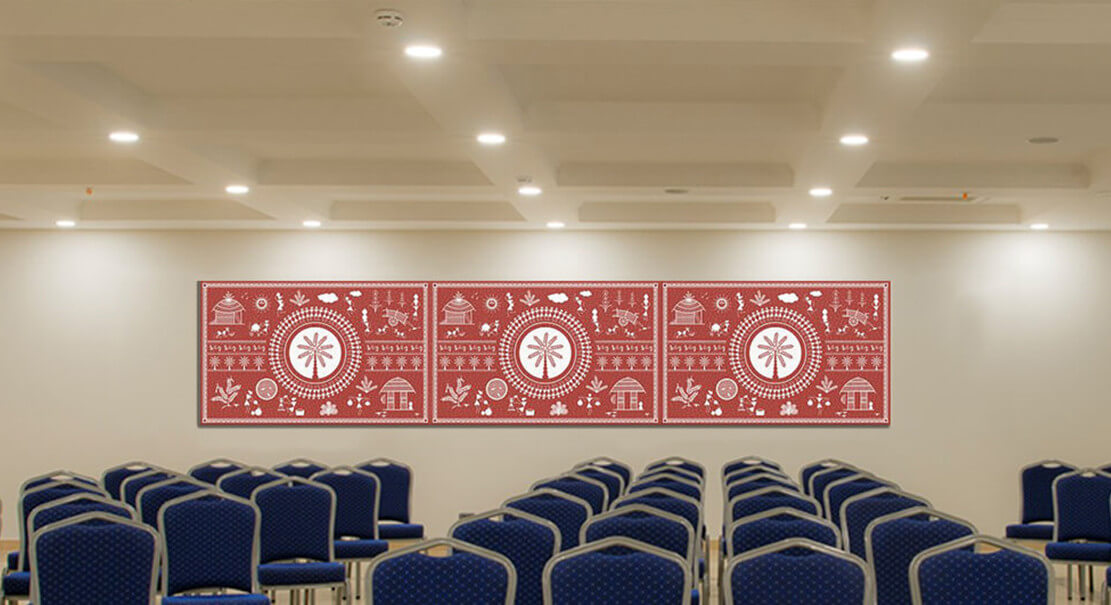 Stretch Dekor Grafix printed with Warli art on the rear wall of this high-end banquet hall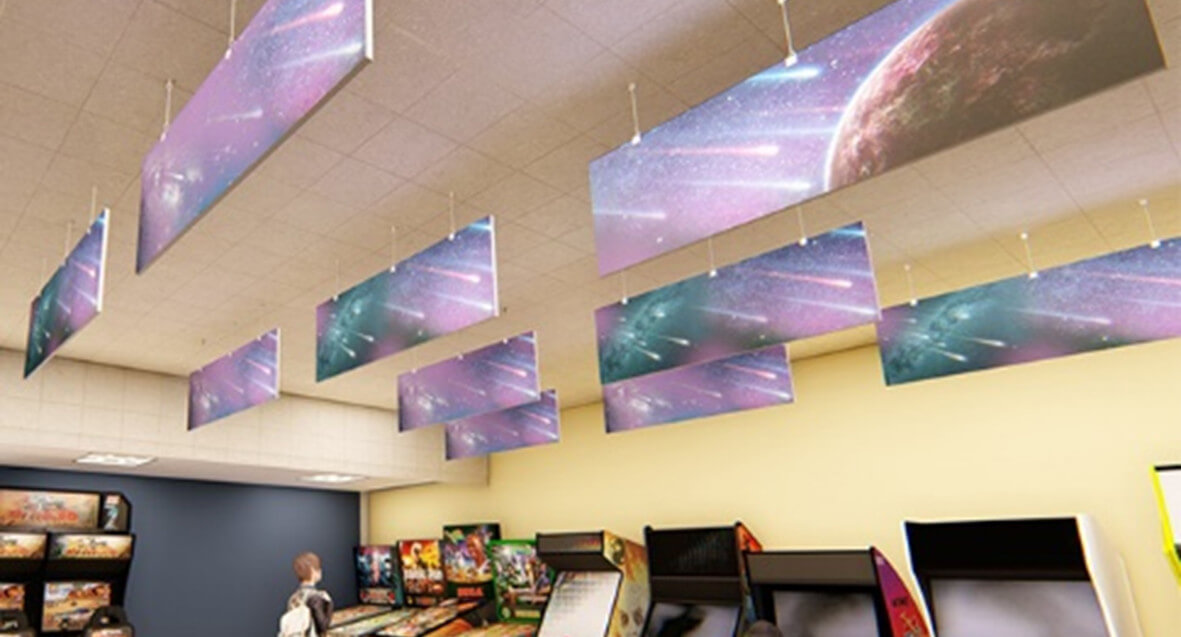 Mat Duo Grafix in a Galaxy theme for a video games arcade in a shopping mall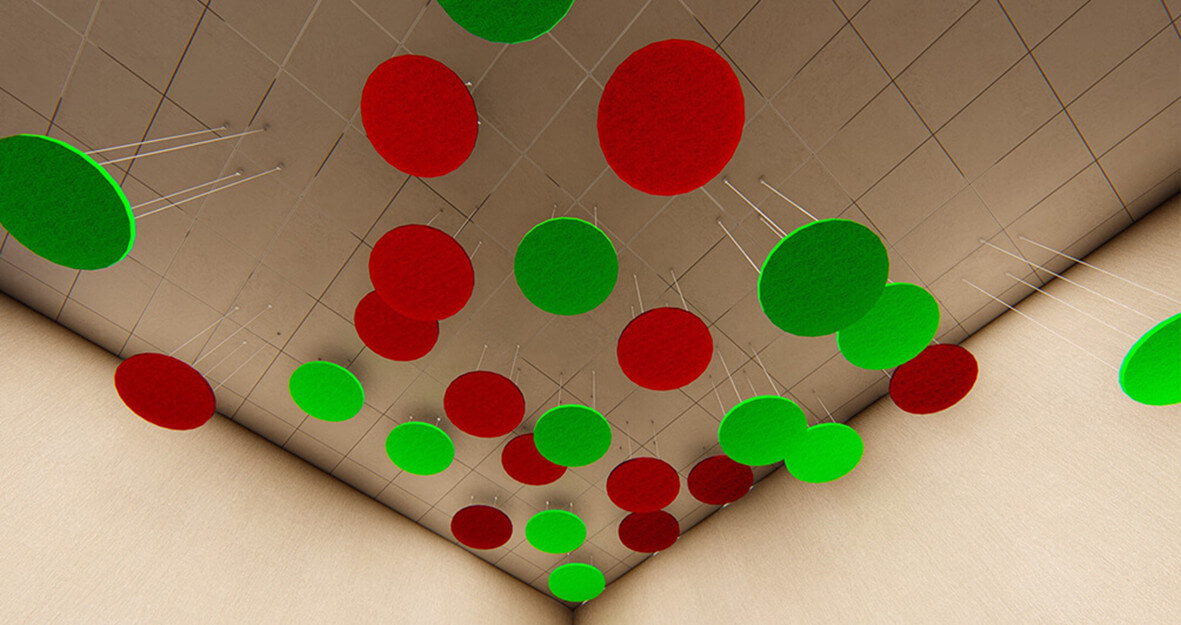 Strand Clouds Circle in lime green and bright red for this corner of a children's play room … playful aesthetics that cheers up the children and soothing acoustics to comfort them.
Strand Clouds 35mm thick with T-groove and suspended with Main-T24 and
Suspension Kit
Actual availability of the featured new products is minimum one quarter later viz July 2019 onwards. Samples and prices on request.
Project images are 3D renders by architect for illustrative purposes and Anutone claims no association.
Product colours, prints are indicative and may differ on actual panels due to blotting and fading. Product embossing, shapes are indicative and may differ on actual panels due to surface texture limitations.
It is the responsibility of the user to conduct due diligence and assess the suitability of the products to projects.
Copyright and Intellectual Property belongs to Anutone. No contents must be copied, scanned, reproduced, transmitted, stored, retrieved or otherwise used in any form without prior written permission of Anutone.