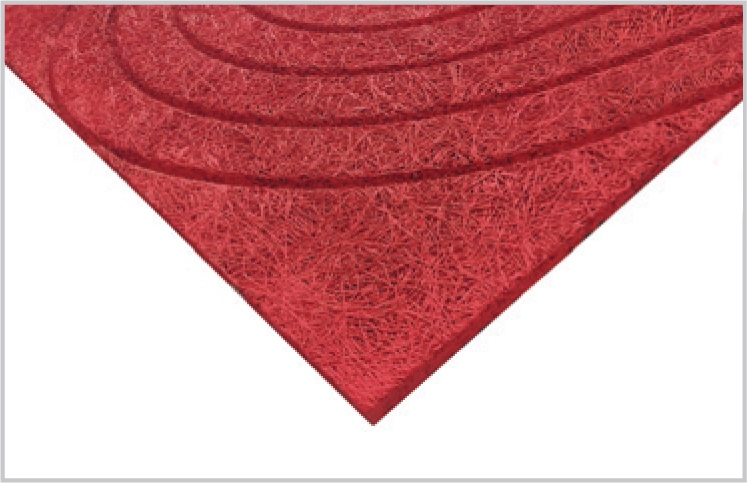 Ekcel
Strand Sculpt
Strand Colour with embossed patterns
Revival of Anutone invention (1992)
Sharp visuals with effective acoustics that includes diffusion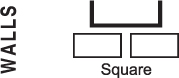 Parameters
Specifications
Type
Grid
Finish
Naturals
Core
Woodfibre
Thickness (mm)
20, 25
Size (mm)
600x600|1200|2400
Density (Kg/m3)
600
Weight (Kg/m2)
12, 15
Fire (Class)
1 & P
NRC
25mm E300*-0.9, 40mm C50-0.95
Thermal (W/mk)
0.07
Termite Attack
Nil
Climate (0C, RH)
50, 95
Light (%)
Colour Dependant
Green (VOC, RC%)
Low, 30
Warranty (Years)
10
Maintenance
Vacuum, Paintable
Install Accessories - Panelling
Strut CC10 | CC25 | CC50, Strut Z-Bar, SynthPF, Stick S7 by Anutone.
Fasteners by others
Remarks
Strand Sculpt is best realised with 600x600mm modules forming a pattern.
Some mirror patterns need to be ordered and installed as 'pairs' to realise
the design!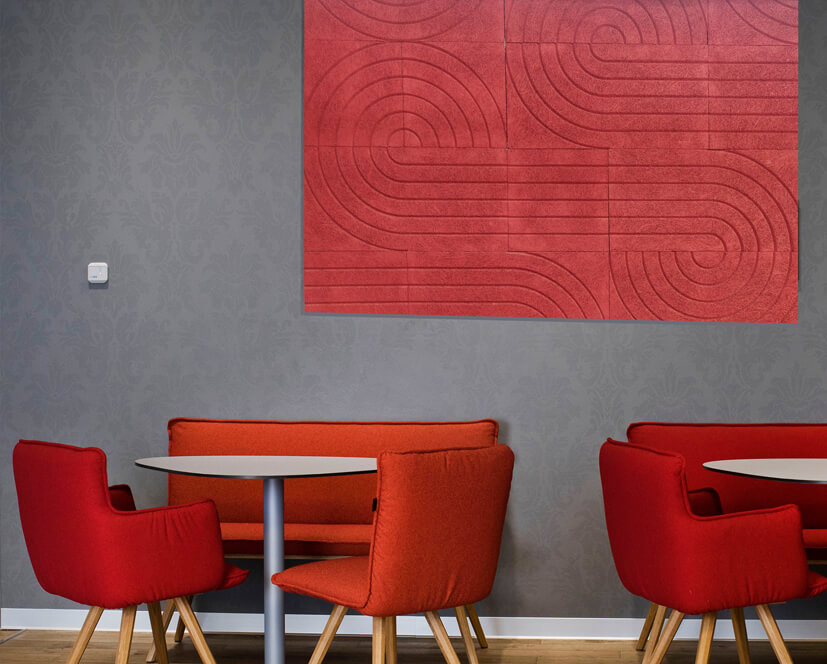 Strand Sculpt in combination of Linear and Curve pattern and sizes 600×600|1200mm installed on Strut Z-Bar for a cafe seating in Red colour matching the sofa chairs