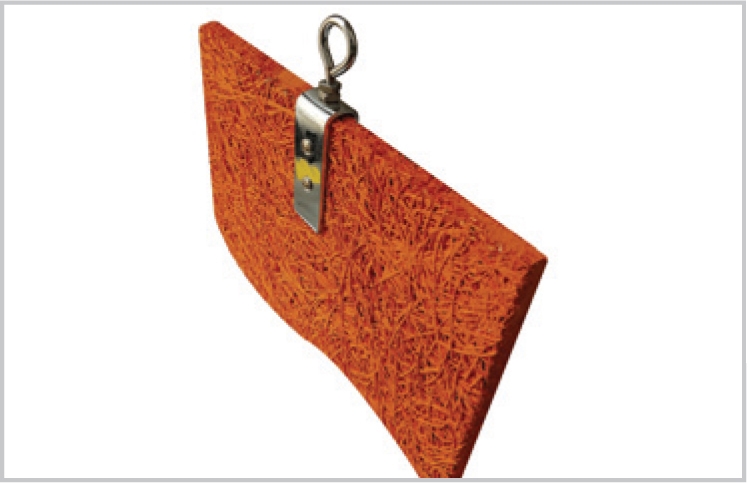 Ekcel
Strand Duo Shapes
Superfine fibre finish, painted or printed, on both surfaces, Strand Duo with perimeter in Shapes
An Anutone invention (2016)

Parameters
Specifications
Type
Discrete
Finish
Naturals
Core
Woodfibre
Thickness (mm)
15, 20, 25
Size (mm)
600x600|1200|2400
Density (Kg/m3)
400
Weight (Kg/m2)
6, 8, 10
Fire (Class)
1 & P
NRC
na
Thermal (W/mk)
0.07
Termite Attack
Nil
Climate (0C, RH)
50, 95
Light (%) White
80
Green (VOC, RC%)
Low, 30
Warranty (Years)
10
Maintenance
Vacuum, Paintable
Install Accessories - Ceiling
U-Clip20 with fasteners, Levelling hook,
Anchor wire by Anutone
Anchor bolt, soffit cleat, S-hook by others
Remarks
Treat both surfaces with extreme care.
Use five suspenders for 2400mm @ 500mm centres,
50mm from edge. Edges appear uneven unless optionally burled.


Strand Duo Shapes Parallelogram in an attractive orange colour with random green accents and sizes 600×600|1200|2400x20mm with 2|3|5 suspenders for this well-equipped
basketball court in a modern sports facility. Game, set, match!