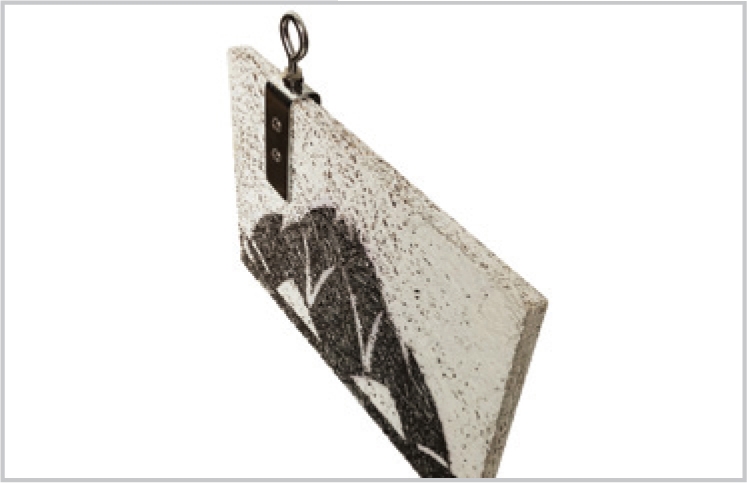 Ekcel
Strand Duo Grafix
Superfine filament-like fibre finish, printed on both surfaces
An Anutone invention (2018)
Custom acoustical baffles with a rigid, non-sway construction

Parameters
Specifications
Type
Discrete
Finish
Naturals
Core
Woodfibre
Thickness (mm)
15, 20, 25
Size (mm)
600x600|1200|2400
Density (Kg/m3)
400
Weight (Kg/m2)
6, 8, 10
Fire (Class)
1 & P
NRC
na
Thermal (W/mk)
0.07
Termite Attack
Nil
Climate (0C, RH)
50, 95
Light (%) White
80
Green (VOC, RC%)
Low, 30
Warranty (Years)
10
Maintenance
Vacuum, Paintable
Install Accessories - Ceiling
U-Clip15 with fasteners, Levelling hook,
Anchor wire by Anutone
Anchor bolt, soffit cleat, S-hook by others
Remarks
Treat both surfaces with extreme care as digital image
can get damaged easily. Different prints on the two
surfaces is possible. Use five suspenders for 2400mm.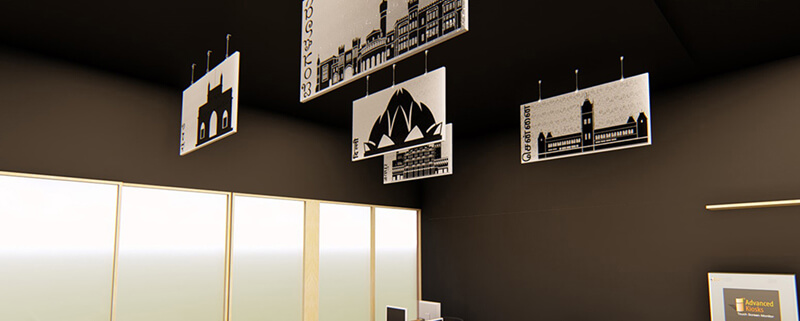 Strand Duo Grafix in monument prints, digitally transferred, for a tourist information centre