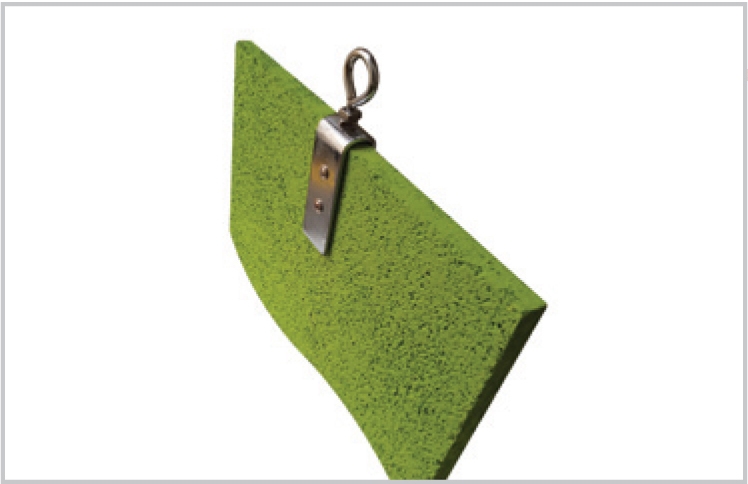 Ekcel
Mat Duo Shapes
Microfibre panels, painted or digitally printed on both surfaces with perimeter in Shapes
An Anutone invention (2018)
Designer acoustical baffles

Parameters
Specifications
Type
Discrete
Finish
Naturals
Core
Microfibre|Longfibre
Thickness (mm)
20
Size (mm)
600x600, 400x1200
Edge
Square
Density (Kg/m3)
600
Weight (Kg/m2)
12
Fire (Class)
1 & P
NRC
na
Thermal (W/mk)
0.1
Climate (0C, RH)
50, 95
Light (%)
Colour dependant
Green (VOC, RC%)
Low, 35
Warranty (Years)
10
Maintenance
Vacuum, Paintable
Install Accessories - Ceiling
U-Clip15 with fasteners, Levelling hook,
Anchor wire by Anutone
Anchor bolt, soffit cleat, S-hook by others
Remarks
Brittle! Handle edges & corner with care!
3 suspenders recommended for 1200mm
@ 500mm centres, 50mm from edge. 600mm
height Mat baffles NOT recommended!


Mat Duo Shapes Trapezoid pre-painted Blue colour in 400x1200x15mm size with 3 suspenders for the tunnel ceiling of an indoor stadium. Cutting excessive noise beautifully is our goal!