Minicelarophobia – the fear of low ceilings
Anutone cures such phobia with Duo acoustical baffles

Open ceilings are the way to go! No more wall-to-wall grid ceilings that reduce room volume and can cause phobia among frequent users of such sequestered spaces.
Ensure your interiors are future proof for 2020 and the new decade. Anutone just expanded its range of acoustical baffles with a slew of What's New 'Duo' products from its refurbished Ekcel plant at Bengaluru.
Now you can open up even more enclosed spaces to voluminous look and feel to provide stunning solutions that are a delight for all stakeholders to a project including the architect, the consultant, the contractor and the client.
Here are 10 images, both projects and inspirations, for your imagination to soar on our innovations!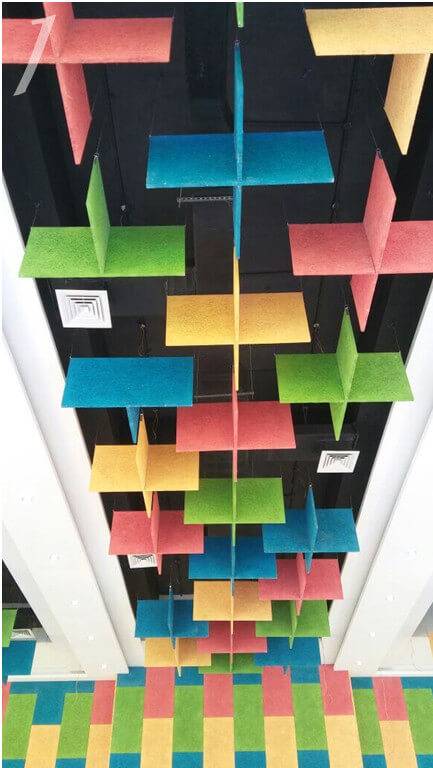 Strand Duo in striking colours and clustered in a crisscross pattern, contrasted beneath a black plenum,
Multipurpose auditorium at Don Bosco School, Kharagpur

Strand Duo Shapes Parallelogram in dual colours below a Tufbloc primary ceiling for this sports hall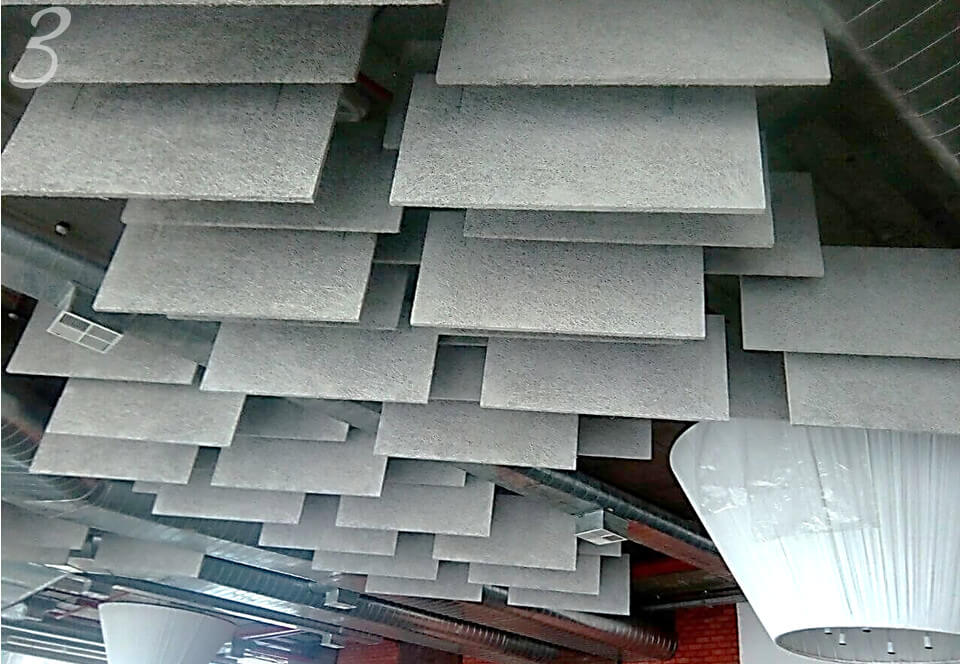 Strand Duo in natural colours in a random cluster pattern suspended below the soffit slab at the offices of KPIT Technologies, Pune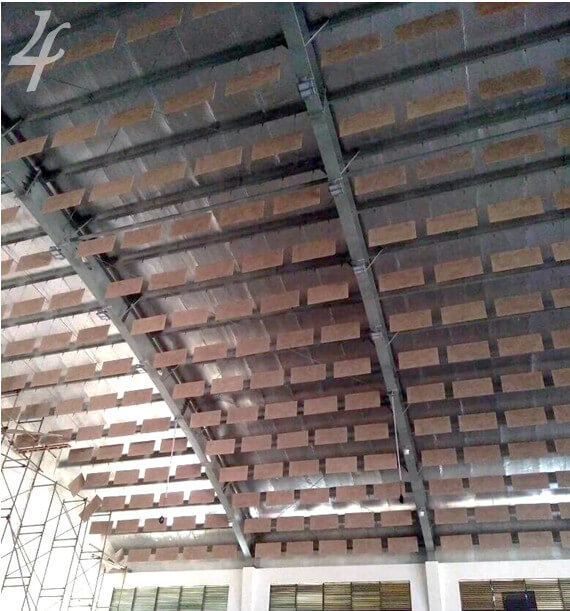 Strand Duo suspended below the structural roof
Multipurpose indoor stadium at Krishnammal College, Coimbatore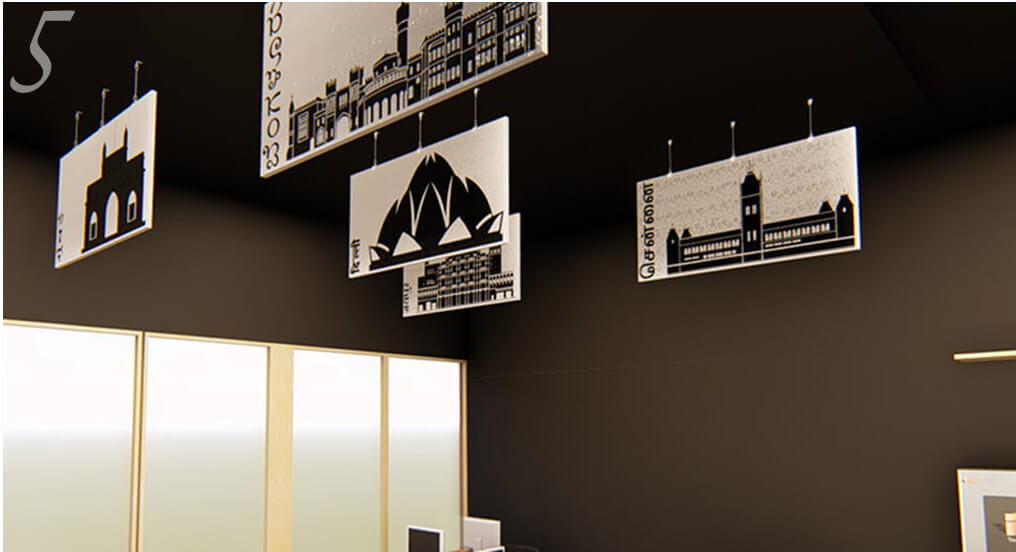 Strand Duo Grafix in monument prints, direct digital transfer, contrasted below a black plenum, for a tourist information centre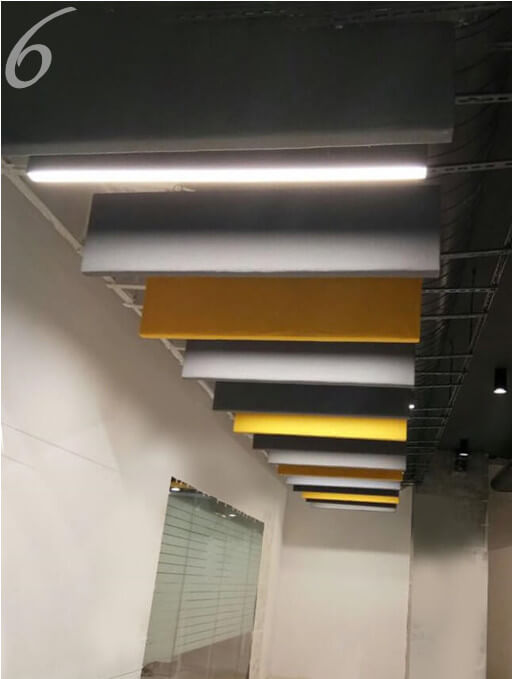 Strand Duo, insitu wrapped in corporate colour fabrics and suspended below the soffit slab
Offices of WNS Global, Bengaluru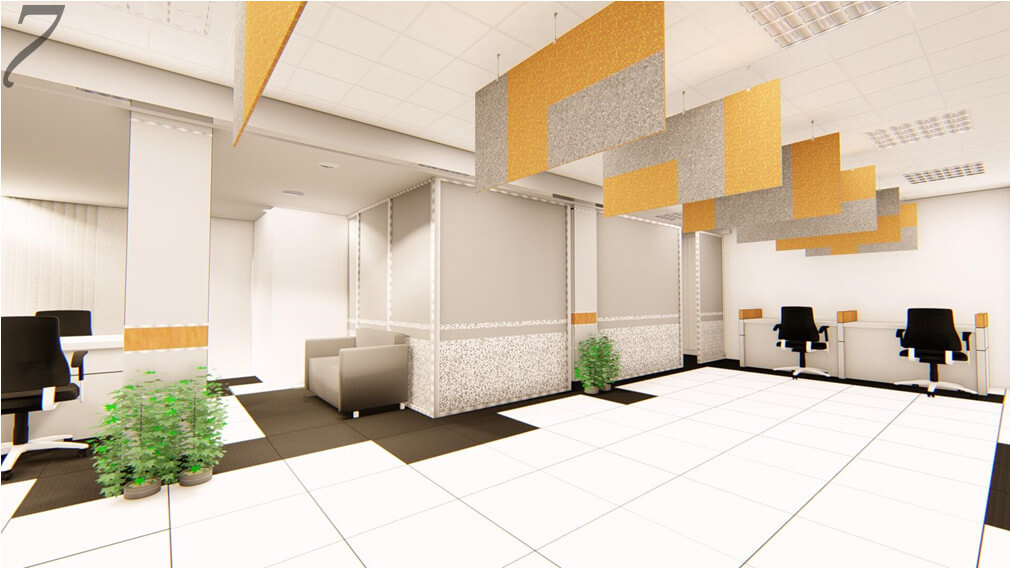 Soak Duo Binary in 'Camel-Black Granite' fabric combination for the reception lobby of this public office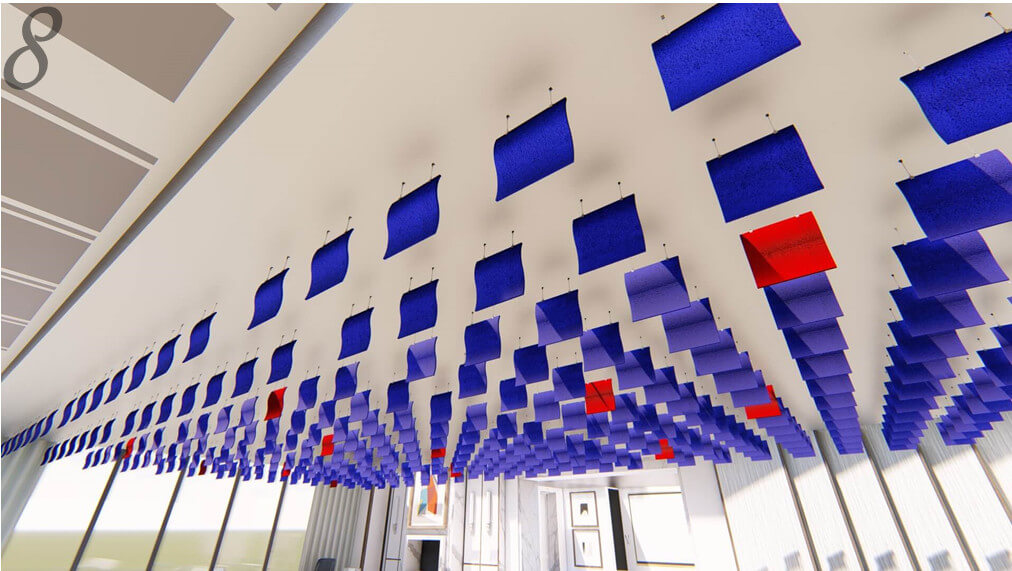 Mat Duo Shapes Colours in S-Square shape and mostly blue colour and with some randomly in red for the visitor reception of this international organization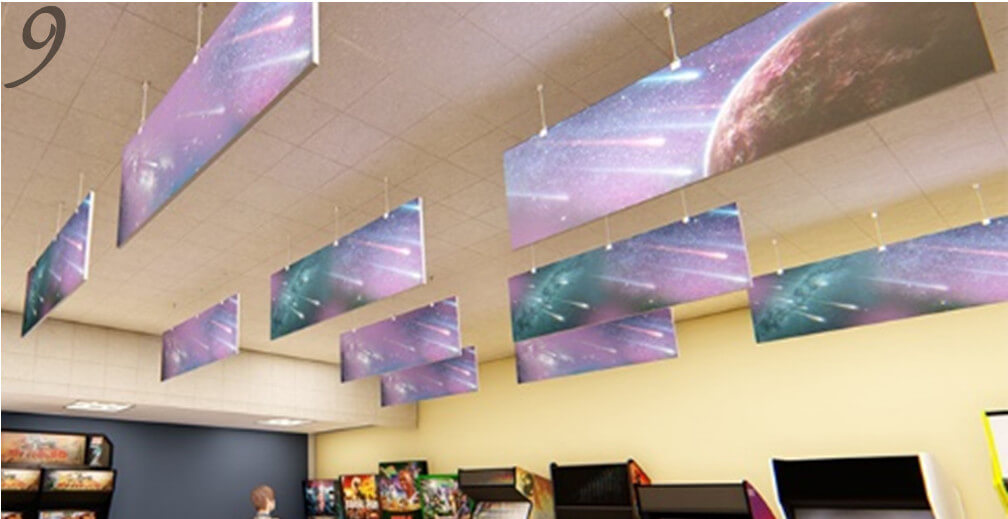 Mat Duo Grafix with galaxies theme for this video games arcade in a shopping mall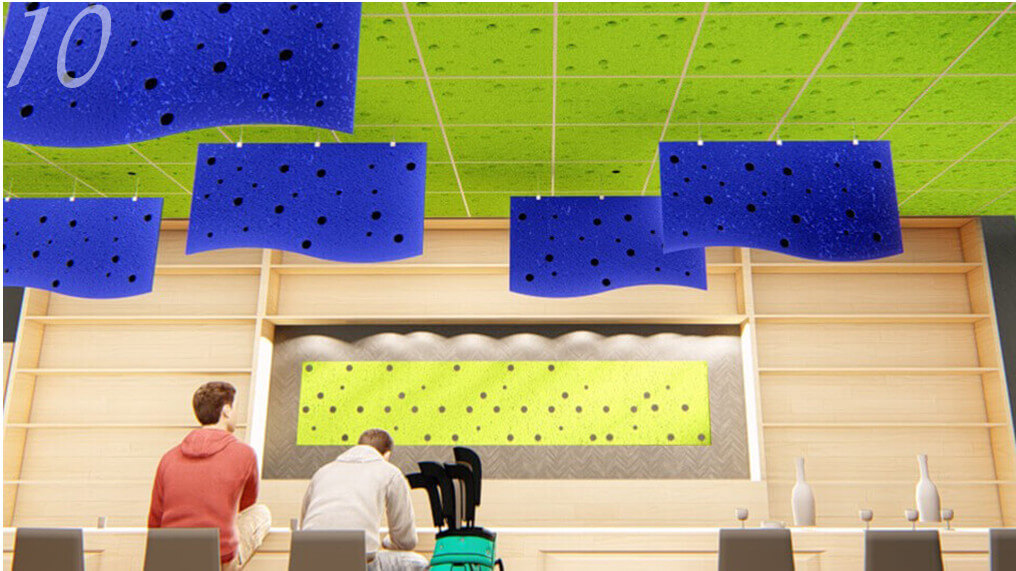 Mat Duo Shapes Perfs in S-Curve Uno and Circulo25|50 perforations below a Mat Perfs grid ceiling for this golf pro shop
Actual availability of some of the featured new products is from July 2019 onwards. Samples and prices on request.
Project images are from actual sites or 3D renders for new products by an architect for illustrative purposes and Anutone claims no association.
Product colours, prints are indicative and may differ on actual panels due to blotting and fading. Product embossing, shapes are indicative and may differ on actual panels due to surface texture limitations.
It is the responsibility of the user to conduct due diligence and assess the suitability of the products to projects.
Copyright and Intellectual Property belongs to Anutone. No contents must be copied, scanned, reproduced, transmitted, stored, retrieved or otherwise used in any form without prior written permission of Anutone.