Declutter your acoustical ceilings
Let systemTRAX be your coach

Acoustical ceilings are primarily for sound absorption. Why then clutter them with utilities like light fixtures, air-conditioning devices etc that impede sound absorption?
systemTRAX works on the neat principle of service lanes and enables you to technically zone the utilities together, freeing up the main areas for acoustical tiles and panels that need not be disfigured or cut open for fixtures. It is a boon both during initial installation and later maintenance as it removes the previous dependencies that acoustical ceiling and plenum utilities shared.
Anutone, as part of What's New 2019-20, now offers several more options in systemTRAX to satisfy every design demand!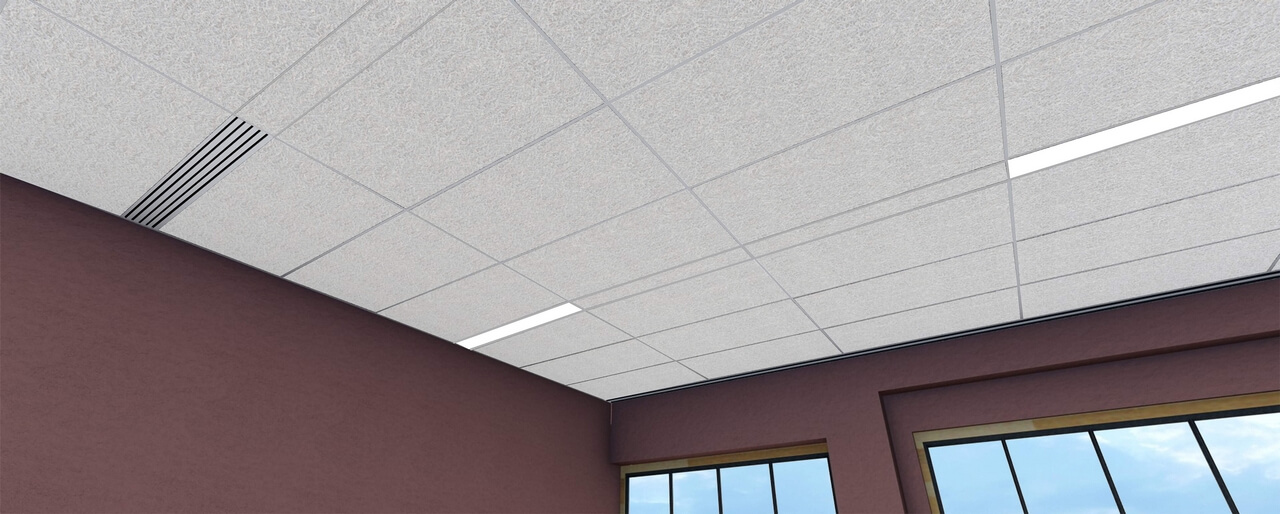 Strand systemTRAX – Strand Planks 145x1195x20mm in Pearl finish for the service lanes of a systemTRAX T24 ceiling with regular Strand Colour 595x1195mm in a large office area. Note the luminaires and HVAC diffusers in the service lanes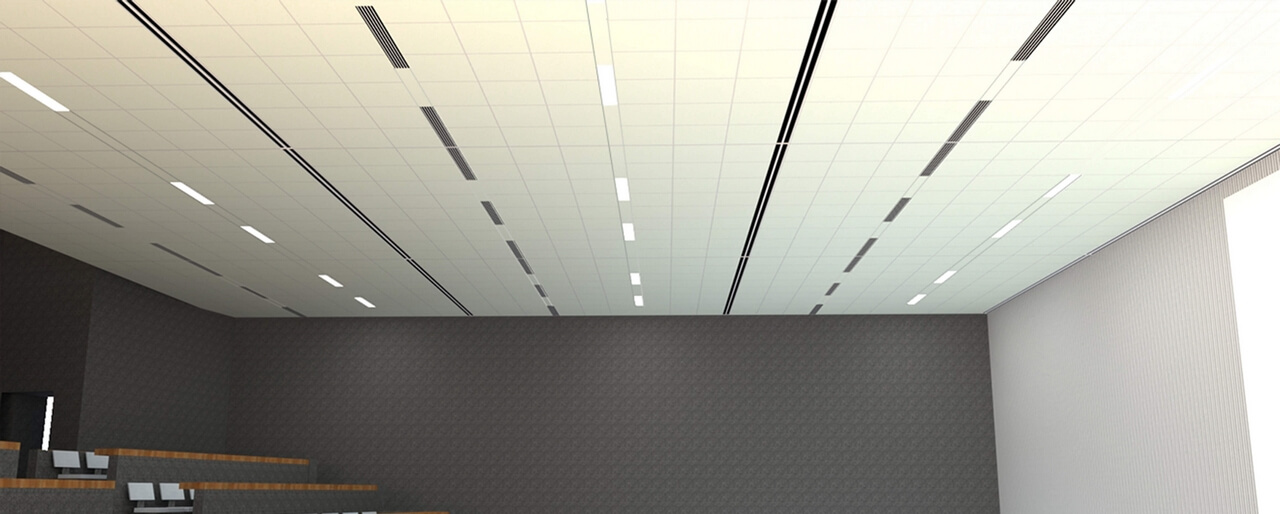 Mat systemTRAX – Mat Planks 145x595x15mm in systemTRAX24 with regular Mat Solo 595x595x15mm tiles create the perfect service lanes for plenum utilities for this large grid ceiling expanse in an university lecture hall.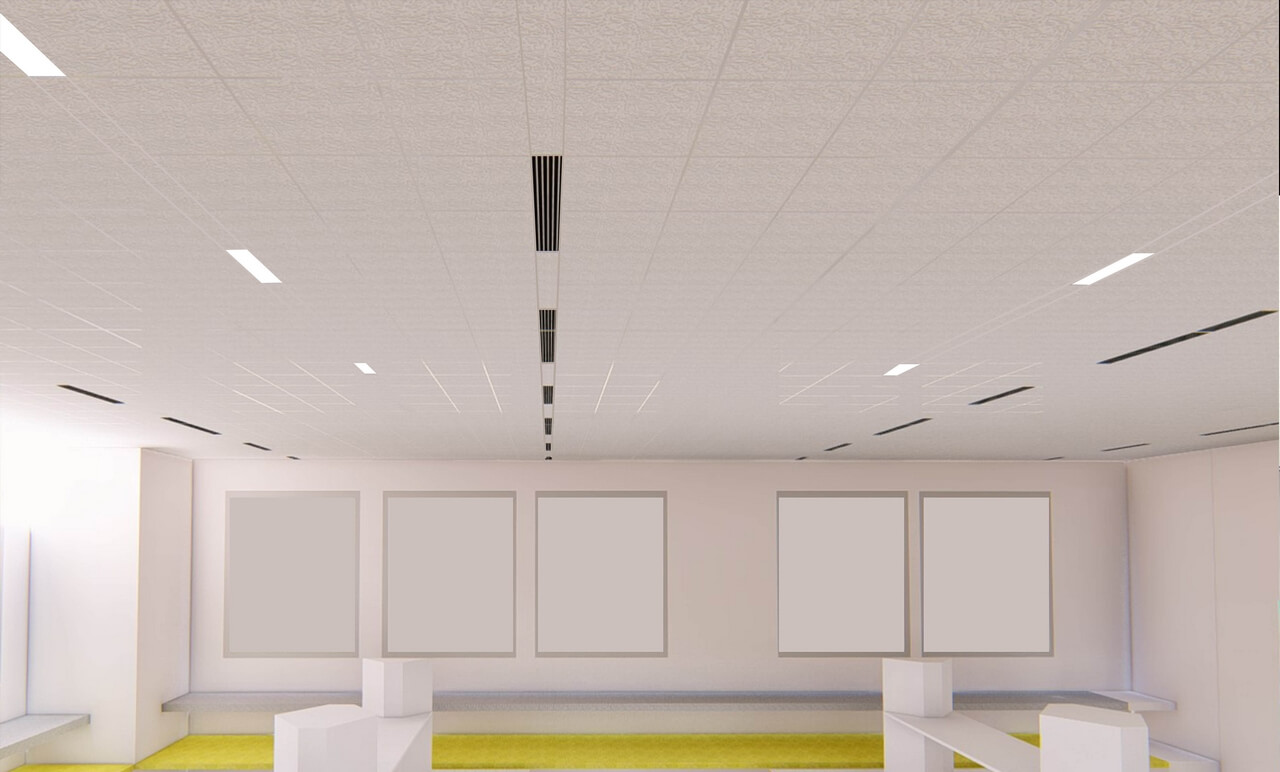 Tufbloc systemTRAX – Tufbloc Vin Planks in systemTRAX24 for this large cleanroom facility of a chip design and fabrication facility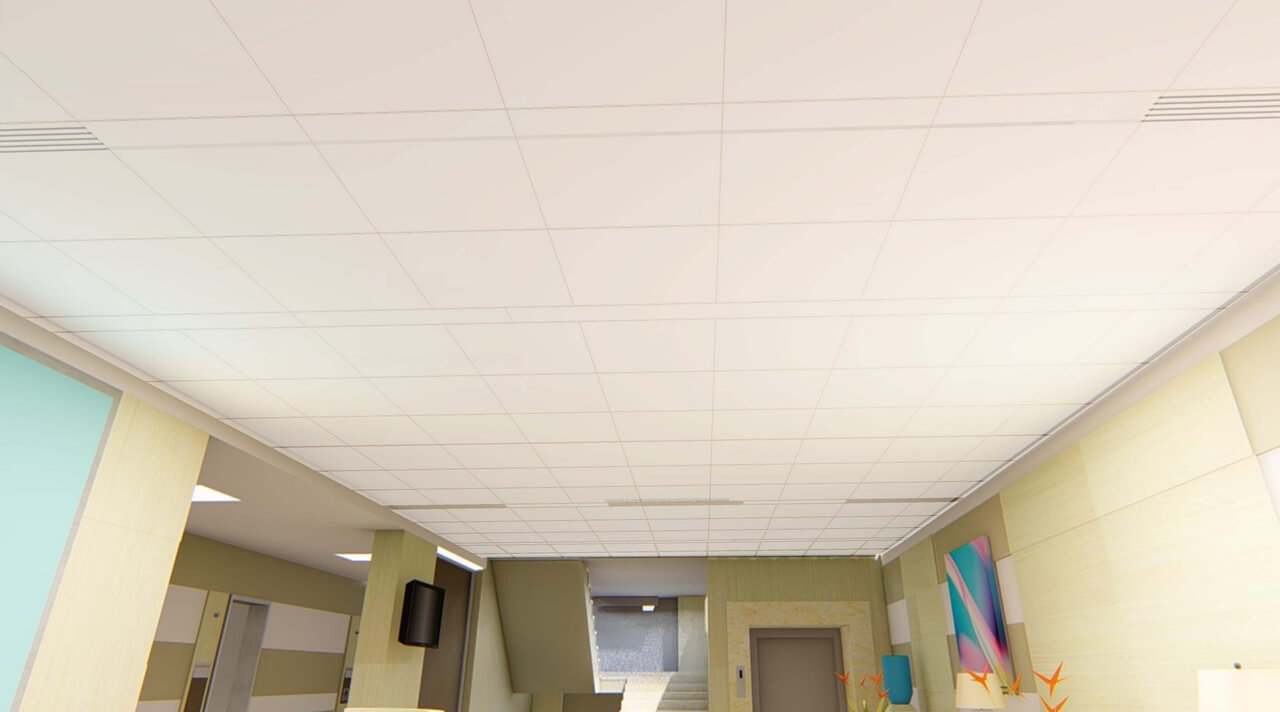 Tufbloc systemTRAX – Tufbloc Planks 145x595x8mm in systemTRAX15 for this large expanse ceiling of a hotel lobby and corridor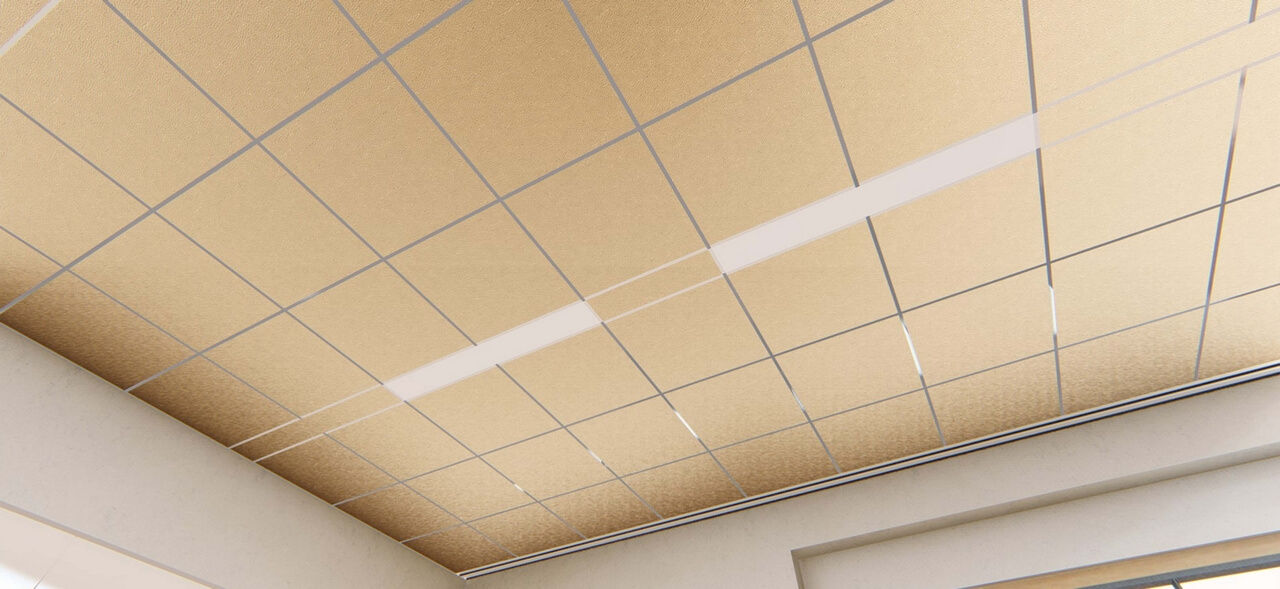 Slim systemTRAX – Slim Planks in 150mm service lanes of systemTRAX24 for an open plan office where plenum utilities are technically zoned.

Sisoli systemTRAX – 145mm wide Sisoli Serene Planks in 150mm systemTRAX24 for an open plan office where plenum utilities are zoned in convenient service lanes.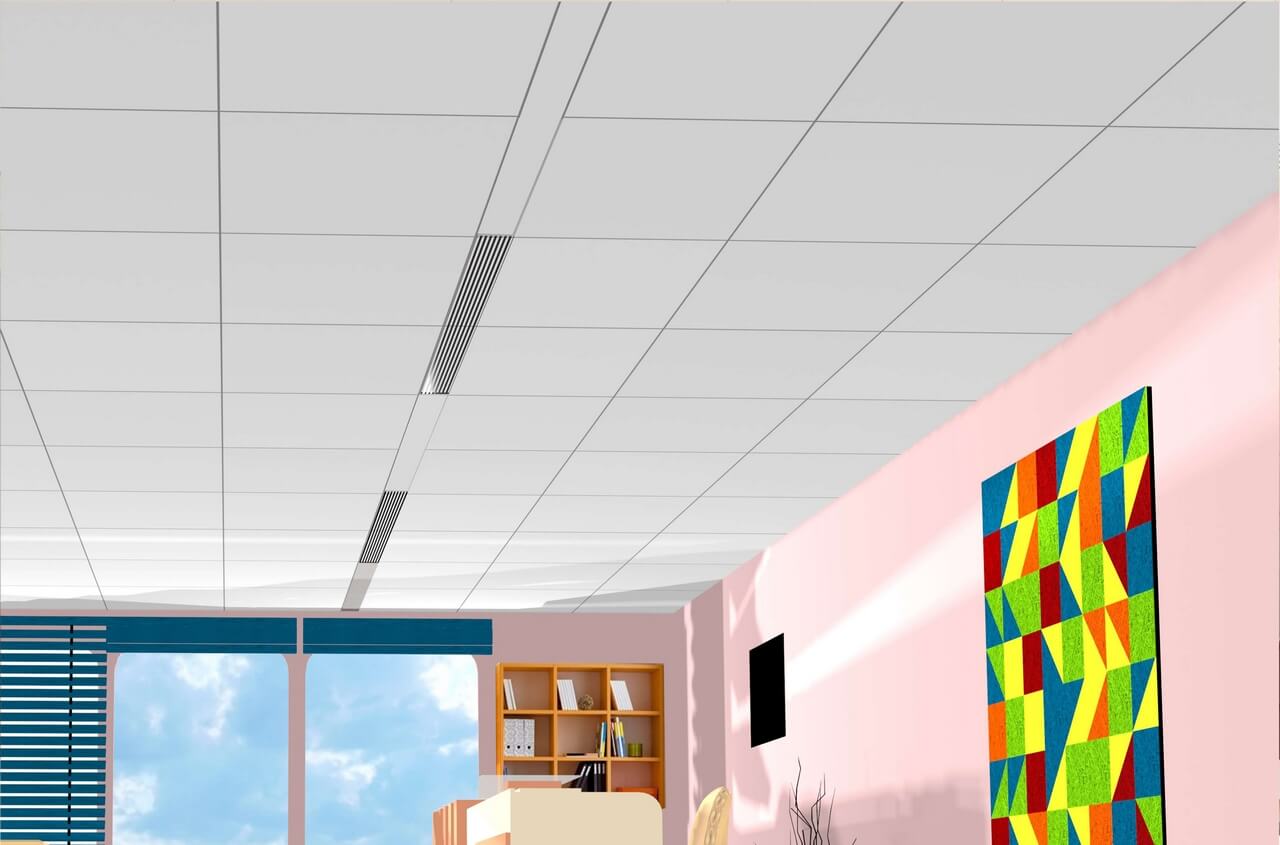 Subtex systemTRAX – 145mm Subtex Nubby Planks service the 150mm lanes of systemTRAX in this office reception .. Now installation of acoustical ceilings need not wait for utilities .. and maintenance is easier too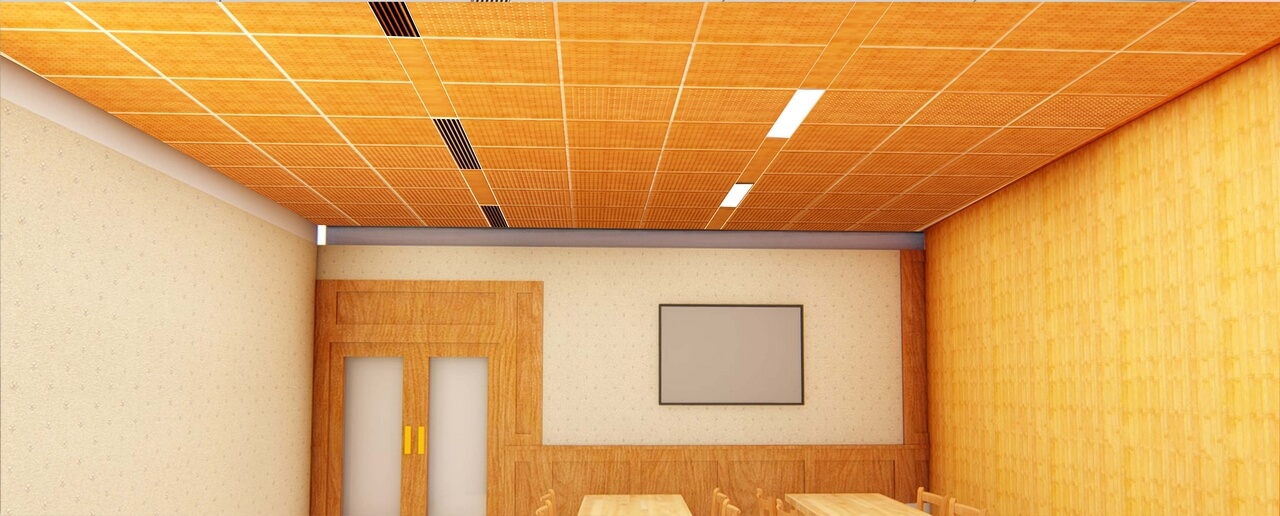 Salon systemTRAX – Warm and cosy ceiling … Spots Taladro tiles with Sonator Planks for systemTRAX (powder coated) in the fine dining space of a police officers' enclave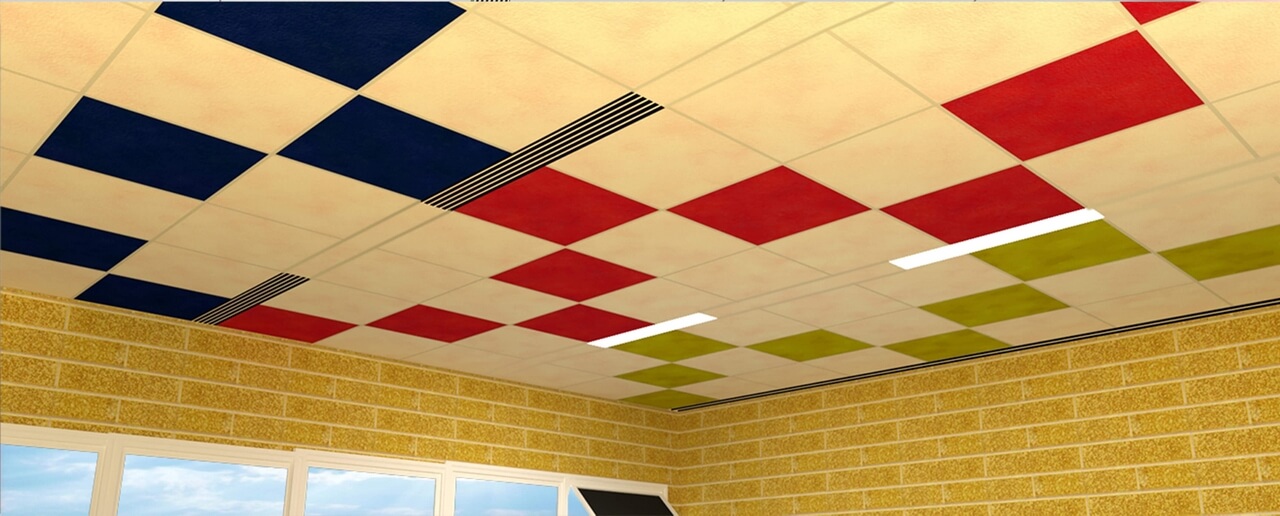 Slate systemTRAX – A combination ceiling of Slate Square, Slate Colours and Slate Planks with systemTRAX for this low-budget multipurpose hall of a student's hostel attached to a government school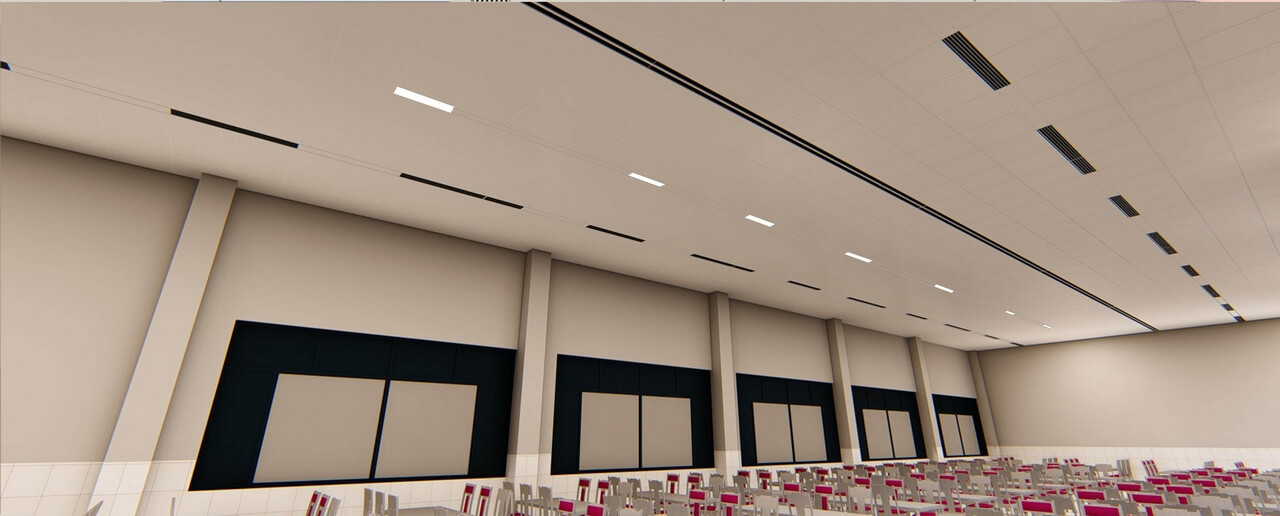 Slate systemTRAX – Slate Vin Planks on Skelet T24 for an industrial canteen where the management places high emphasis on a clean environment for the benefit of its workers and managers
Actual availability of the featured new products is minimum one quarter later viz July 2019 onwards. Samples and prices on request.
Project images are 3D renders by architect for illustrative purposes and Anutone claims no association.
Product colours, prints are indicative and may differ on actual panels due to blotting and fading. Product embossing, shapes are indicative and may differ on actual panels due to surface texture limitations.
It is the responsibility of the user to conduct due diligence and assess the suitability of the products to projects.
Copyright and Intellectual Property belongs to Anutone. No contents must be copied, scanned, reproduced, transmitted, stored, retrieved or otherwise used in any form without prior written permission of Anutone.