Clouds meant rain
Then they meant data
And now they mean acoustics
Anutone unleashes a range of acoustic clouds
To the delight of the designer and space user alike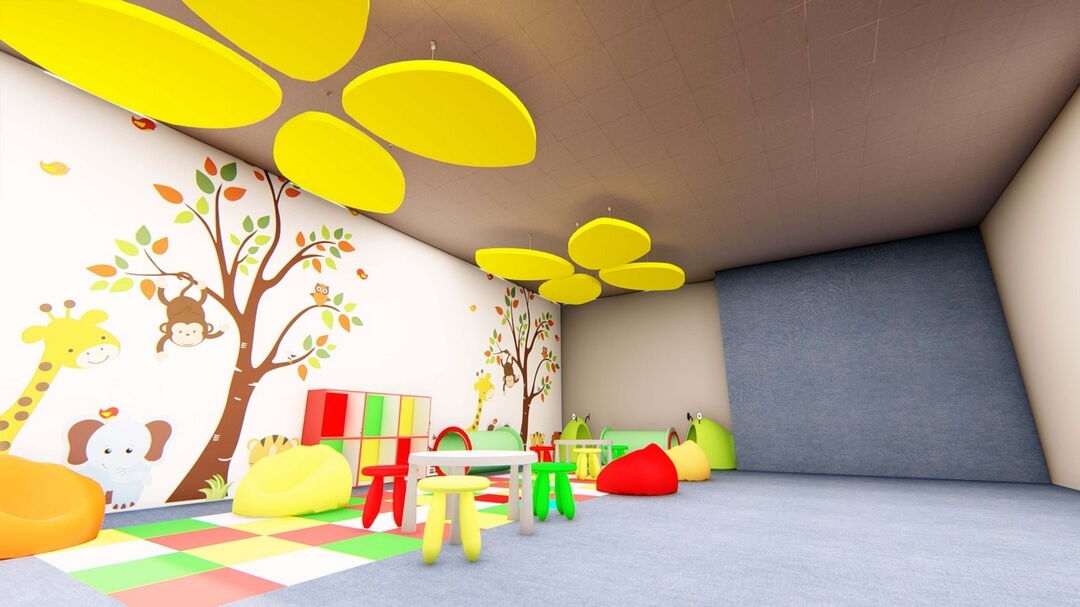 Subtex Nubby Clouds Petals 1000mm diameter 30mm thick in bright yellow matching similar colour elements on the floor suspended below a Tufbloc primary ceiling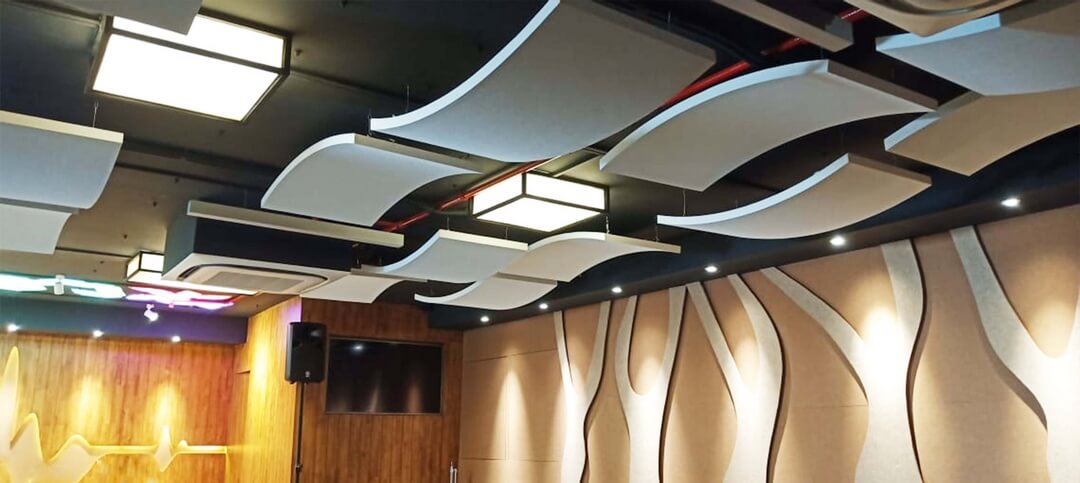 Subtex Clouds Curved – Convex and Concave create waves in the ceiling at Awake Events, Goa. The beauty of Subtex Clouds Curved is in flexibility – can be suspended in same or opposing way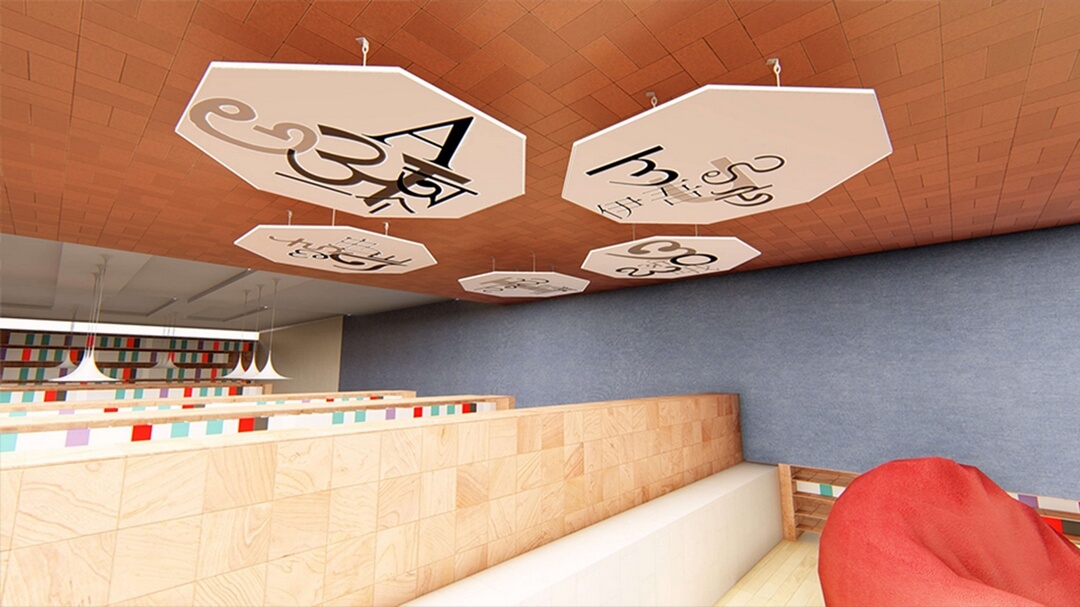 Synth Slim Clouds Octagon Grafix with multilingual alphabet graffiti printed for a public library. Celebrating the written word! Ceilings for inspiration of avid readers as they browse books.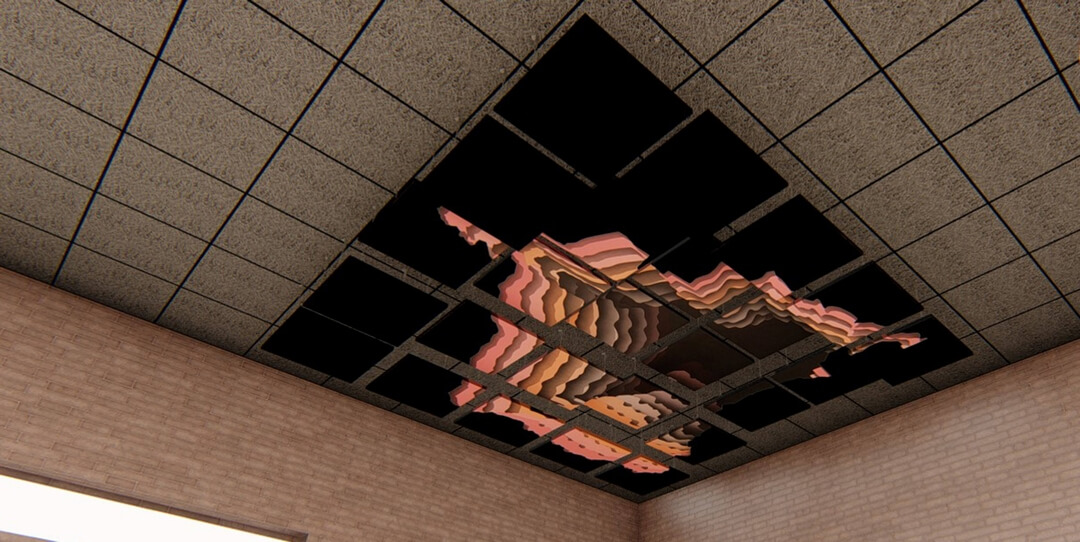 Subtex Clouds Dekor Grafix in a dramatic 3D print suspended cleverly at different levels in a cluster to form a larger 3D image that imparts an opulent look to this preview theatre lobby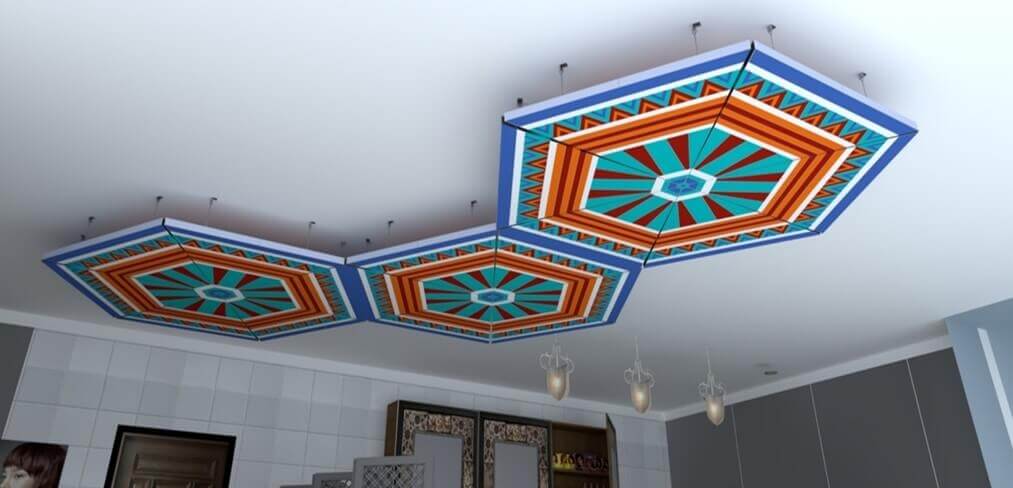 Subtex Clouds Triangle2 Grafix in Mandala prints and cluster pattern to form a giant hexagon for this upscale beauty salon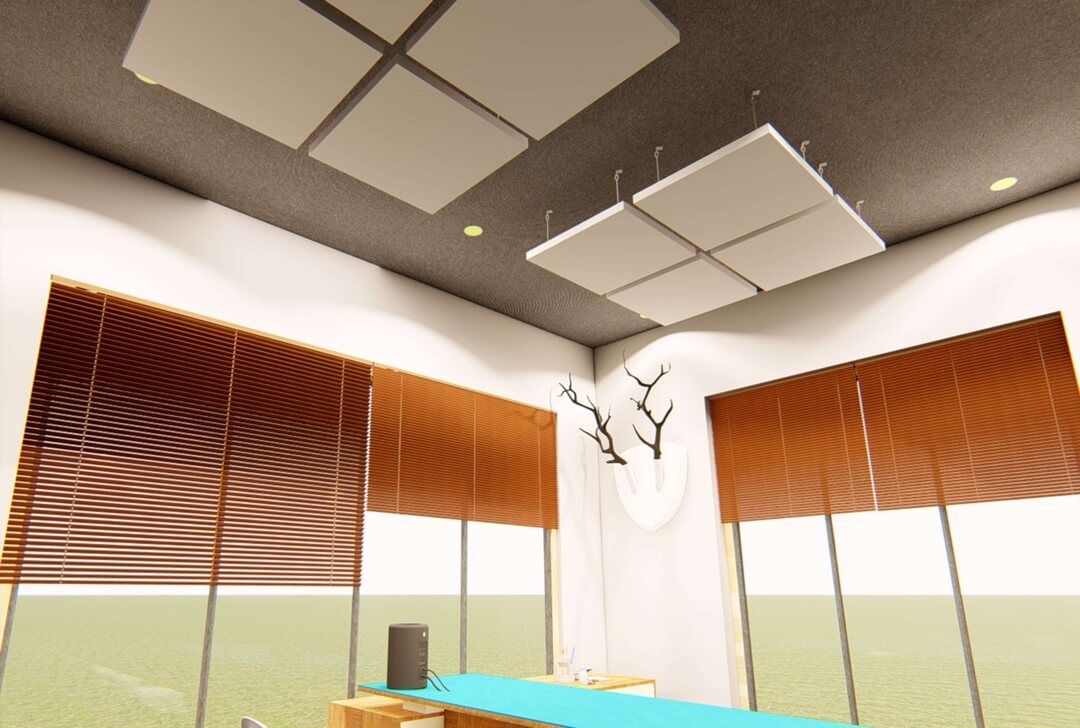 Subtex Clouds Flat Square in a four-square cluster of a top executive's cabin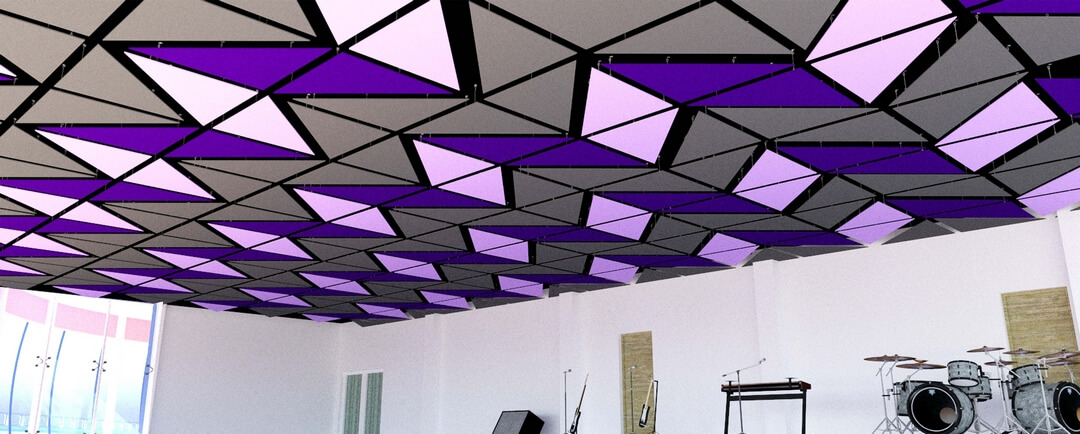 Slim Clouds Triangle1 – Pristine acoustics for not just the audience but for the online audiences worldwide. A true delight for online portals, music channels and advertisers!
In 1200mm diameter and dual tone of Morado and Gris suspended in a zigzag cluster pattern with Strand Primer backer board and 4 suspenders/ panel for this live music hall.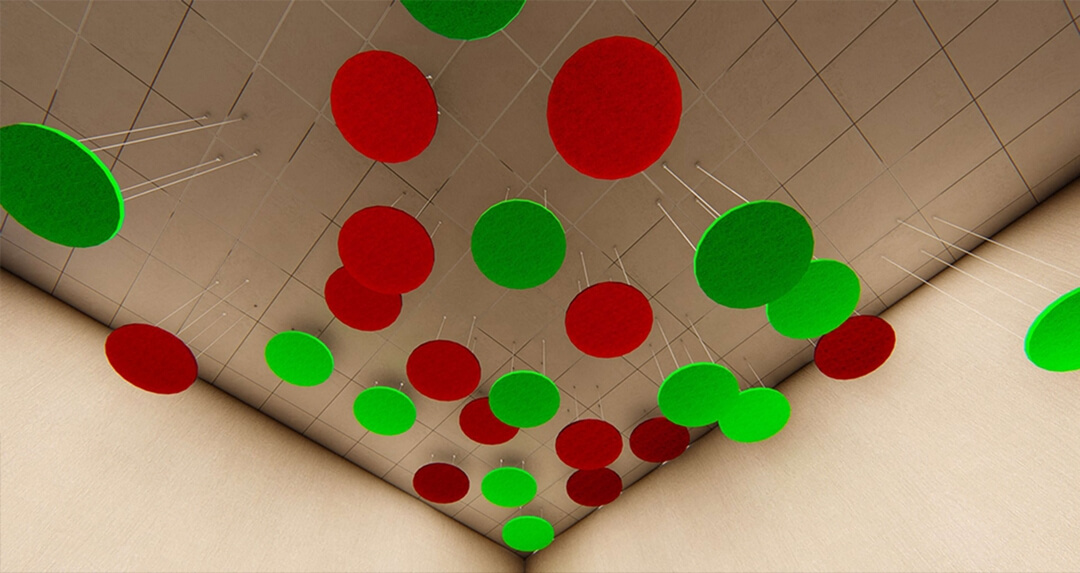 Strand Clouds Circle for this corner of a children's play room .. playful aesthetics that cheers up children and soothing acoustics to comfort them.
Strand Clouds Circle in lime green and bright red 40mm thick with T-groove and suspended with Skelet T24 and Suspension Kit
Actual availability of the featured new products is minimum one quarter later viz July 2019 onwards. Samples and prices on request.
Project images are 3D renders by architect for illustrative purposes and Anutone claims no association.
Product colours, prints are indicative and may differ on actual panels due to blotting and fading. Product embossing, shapes are indicative and may differ on actual panels due to surface texture limitations.
It is the responsibility of the user to conduct due diligence and assess the suitability of the products to projects.
Copyright and Intellectual Property belongs to Anutone. No contents must be copied, scanned, reproduced, transmitted, stored, retrieved or otherwise used in any form without prior written permission of Anutone.