The Brightest Star
in West Bengal's firmament
Biswa Bangla Convention Centre, Digha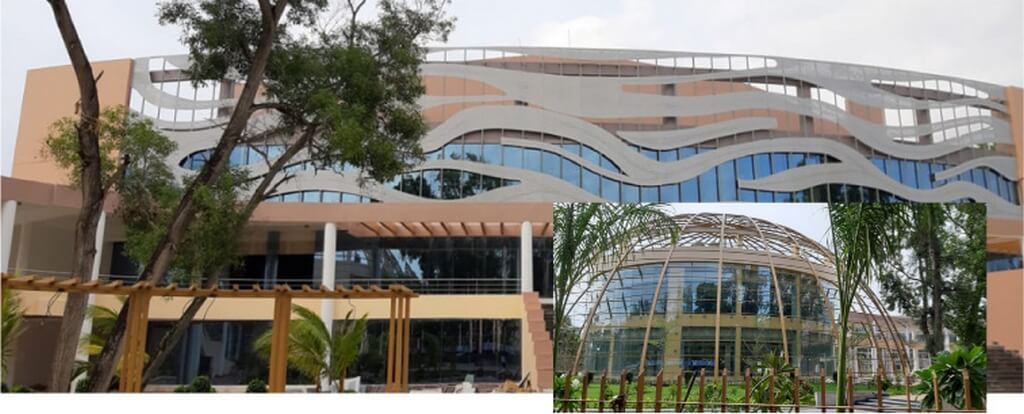 Introduction
Biswa Bangla Convention Centre is an international-class convention centre and the pride of Bengal. It is not just a work of art and architecture overlooking the Bay of Bengal in the seaside resort city of Digha but also has been so designed as to blend with the blue skies above and the sea waves below.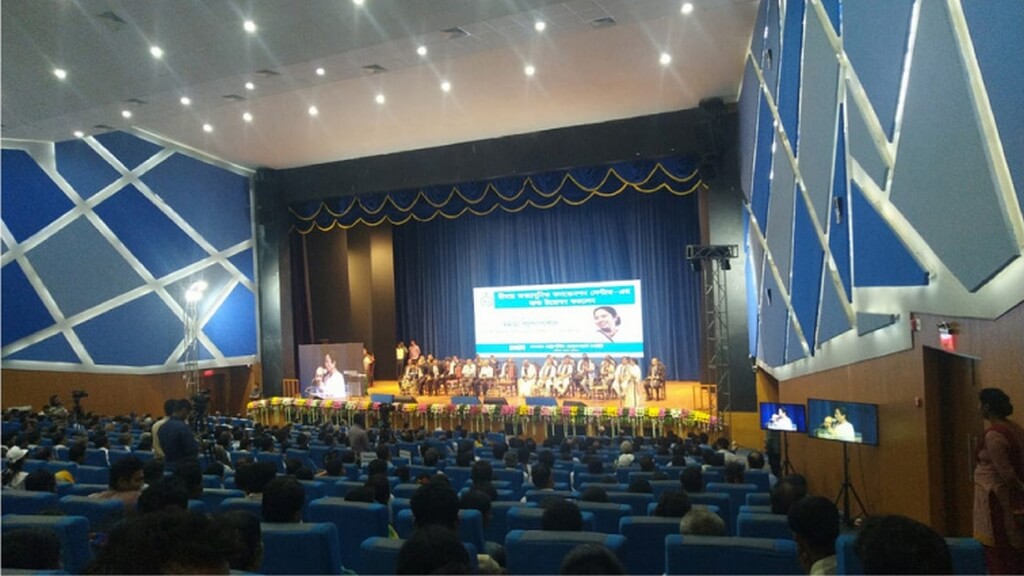 Fact File
Project – Biswa Bangla Convention Centre l Place – Digha (West Bengal) | Segment – Convention Centre | Client – Digha Shankarpur Development Authority (DSDA) | PMC – Kolkata Metropolitan Development Authority (KMDA) | Architect – Haven Architects, Kolkata (Principal Architect – Palas Mitra) | Dealer-cum-Installer – Rajan Infratec, Kolkata | Anutone Products for Auditorium Ceiling – Subtex Nubby, Subtex Ebony | Anutone Products for Auditorium Panelling – Stretch NRC, Slats Surco | Anutone Products for Ante Ceiling – Subtex Clouds Circle Colours | Anutone Products for Corridor Ceiling – Serge Lance (wood grain finish on metal)

Requirements
The Government of West Bengal wanted a state-of-the-art convention centre that reflects the ambience of a seaside resort and yet is avante-garde and futuristic. Of course, apart from stunning visuals the enclosed spaces must provide the latest in acoustical comfort to delegates.

Solutions
Anutone design and products team worked closely with the ecosystem especially the architects that resulting in incredible interiors that combines superb aesthetics and very effective acoustics. The auditorium walls with Stretch NRC in shades of sea blue and random shapes are the cynosure of all eyes. Dado of Slats Surco as a contrast of both colour and texture all the more highlights the Stretch NRC. The ceiling as Subtex Nubby provides for a pristine, sublime finish and as a neutral surface that offsets the walls very nicely. All surfaces provide high-performance acoustics for any programming.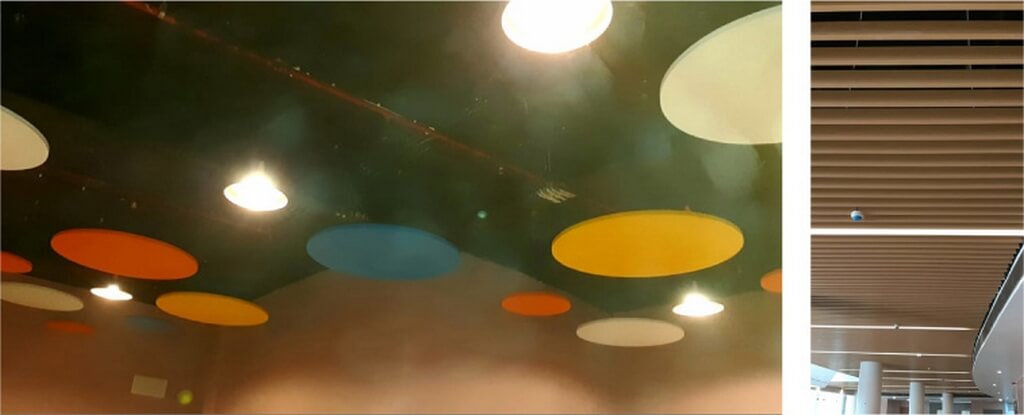 Outcomes
The architect's attention to detail is to be marvelled not the least in the ante room where Subtex Clouds Circle in a pallete of colours adds glamour as also in the corridors where Serge Lance in woodgrain finish provides an open plenum ceiling with magnificient results. The use of Anutone ceiling products like Serge Lance for non-conventional spaces is path-breaking and worthy of applause.
Conclusion
Right from the unique external facade the excitement carries forward into the wonderful interiors where the imaginative use and flawless execution of Anutone's new range of acoustial products ramps the wow quotient and truly slays it to the delight of all stakeholders of the project.
Download newsletter as a presentation (ppsx)