Stretch SLS for acoustical
backlighting in multipurpose halls
TCS Olympus Centre at Hiranandani Estate, Thane near Mumbai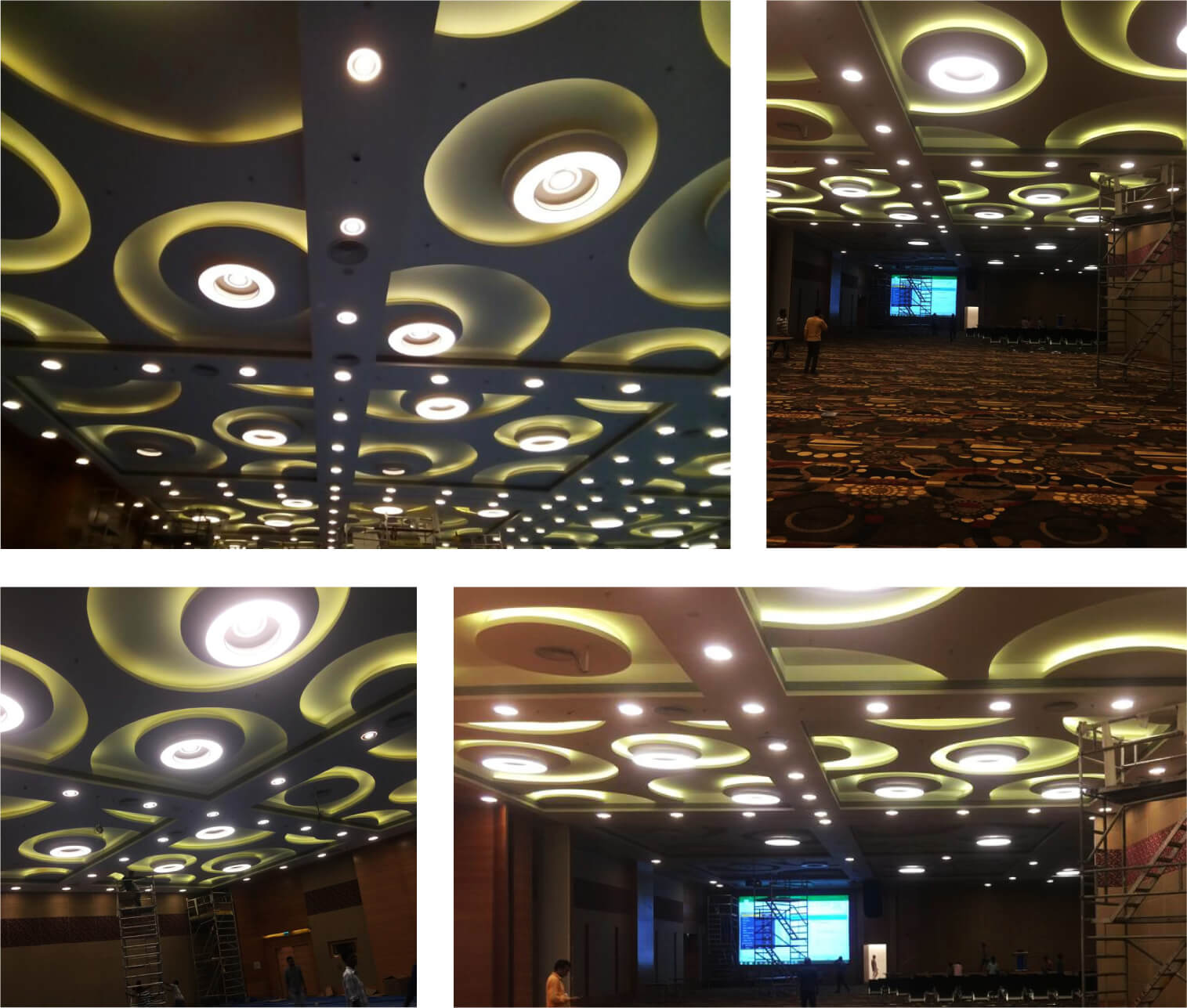 Latest campus
TCS, India's largest and oldest IT company (market cap US$100 billion), next-gen mega campus at Olympus Centre, Thane outside Mumbai, covers a whopping 200,000m2 and will house 30,000 hires when fully operational.
Anutone delivers
While for Phase 1A, Anutone delivered Strand Colours for its bright and vibrant cafetaria spaces (reported in an earlier Update emailer), for Phase 1B, Anutone delivered Stretch SLS that was uniquely and superbly designed by Kartik and Jayanti Punjabi of VPCPL and installed by Narsi & Associates in the giant multipurpose halls on the top floor of the IGBC Platinum-rated building. Note the theme and sync pattern on tables and carpet!
Stretch SLS highlights
Stretch SLS is the only one-of-its-kind non-sag ceiling membrane, and highly technical at that, which lends itself magnificiently for
– elasticity around flanges of downlighting fixtures for a taut finish
– opaque reflectivity for uplighting so the ceiling acts as an lighting reflector
– diffusive translucence for backlighting applications as in this project
No wonder it is manufactured in Europe (in a two part process involving Sweden and Switzerland!), finished in USA and supplied | supported in India by Anutone.
Several challenges
The tight timelines of the project, the co-ordination with several agencies especially lighting and air-conditioning and most importantly, the precise and neat installation of Eurospan tracks and Solserene fabric in the circular openings of the banquet hall ceiling were incredible challenges that the project ecosystem met with aplomb.
Super success
It is a happy coincidence that it has been 50 years of TCS and 50 years of Anutone! Enduring vaues speak! Proud to be associated not only with the client but with the project ecosystem and all stakeholders that played key roles in making this prestigious landmark such a huge success!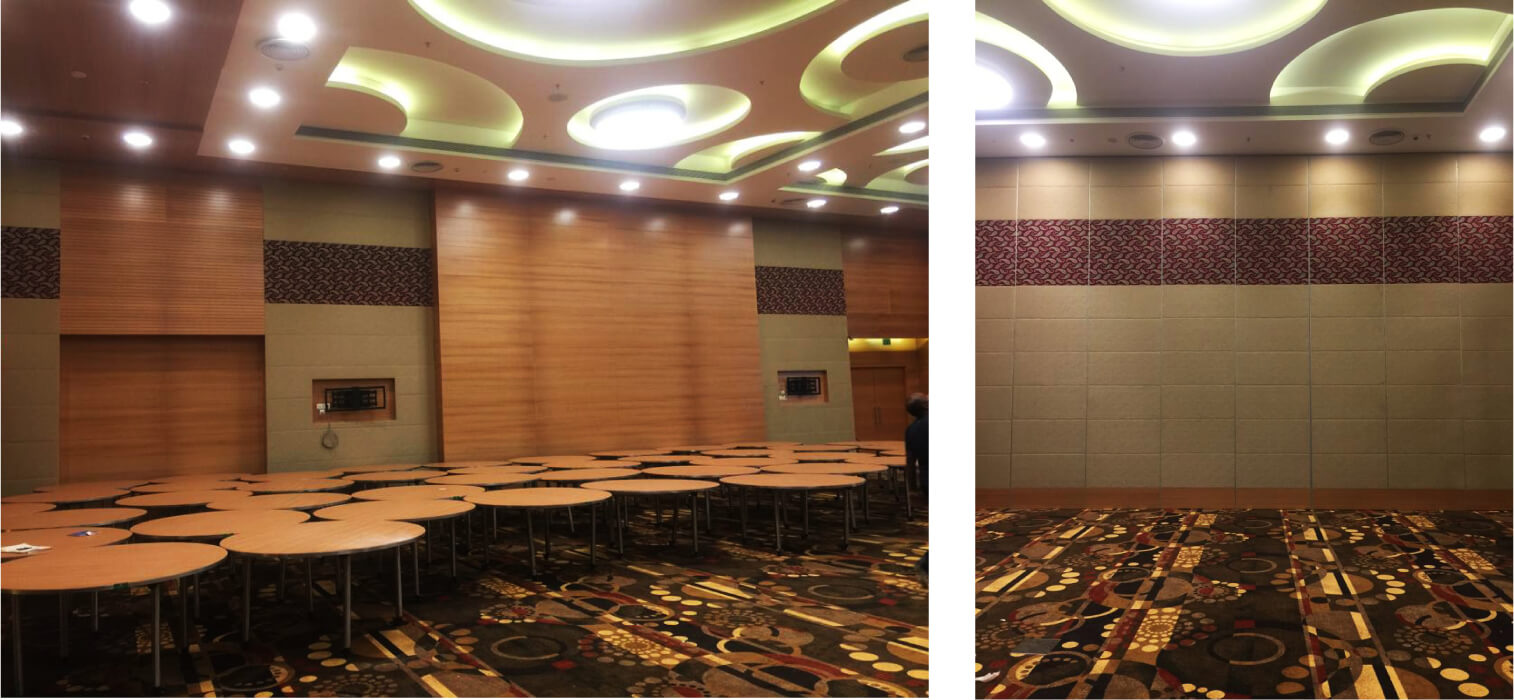 NOTE: All brand names belong to their respective owners. All project images belong to TCS & VPCPL. Anutone claims no ownership or copyright. Prior written permission of respective owners is essential for copying, transmitting or using for whatever purposes.