Anutone projects across N-North E-East W-West S-South and Central India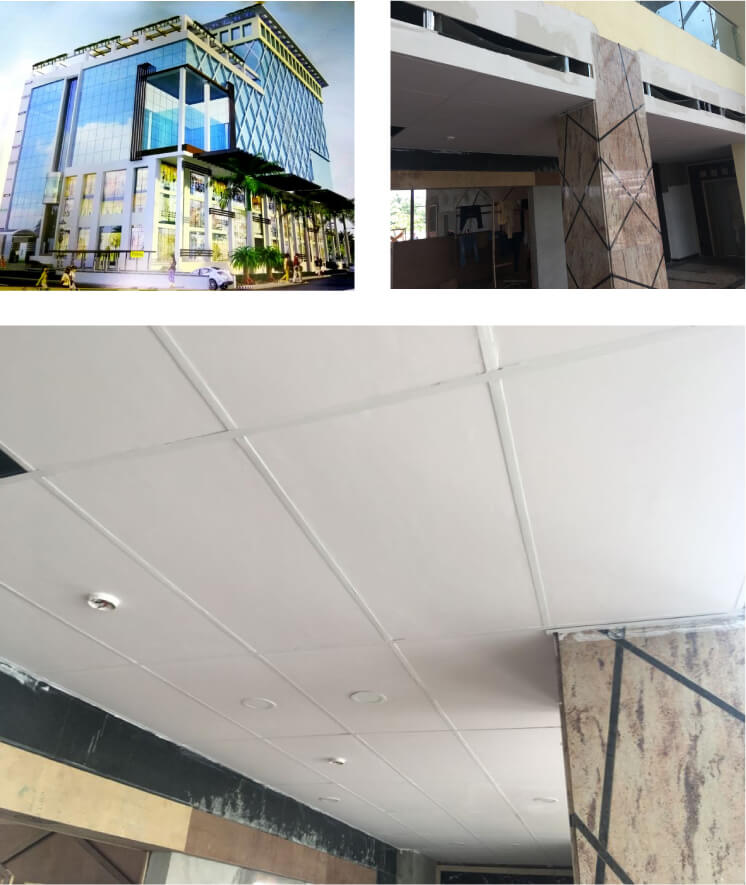 Felix Square
Place         –  Lucknow
Segment   – Mall
Installer     –  Keivy Enterprise
Products   –  Tufbloc on Skelet
A simple solution for corridor ceilings in malls
The client wanted a corridor ceiling that is
accessible to utilities in plenum
tough product that can take frequent abuse of removal
strong enough to take lightweight ceiling fixtures
product not spoilt by water leaks from plenum utilities
high light reflectance and aesthetics
non-sag non-warp guarantee
economical, within budget
Anutone was pleased to deliver the client needs with Tufbloc HDFR in 595x1195mm dimensions on Skelet T24 grid 600x1200mm
Satyajit Ray Railway
Indoor Stadium
www.srijanarchitectspvtltd.com/projects/stadiums/
Client         – Eastern Railway
Place         –  Behala, Kolkata
Segment   – Stadium
[Indoor] PMC          – IRCON
Architect   –  Lamba & Associates
Contractor –  Godrej Interio
Installer     –  Satellite Electronics
Products   –  Subtex Nubby,
Strand
An economical acoustical solution for stadiums
Behala has grown from a sleepy suburb of Kolkata to a throbbing mini-city and now boasts a jewel in its crown – a fully equipped indoor stadium for multi-discipline sports with best of acoustics.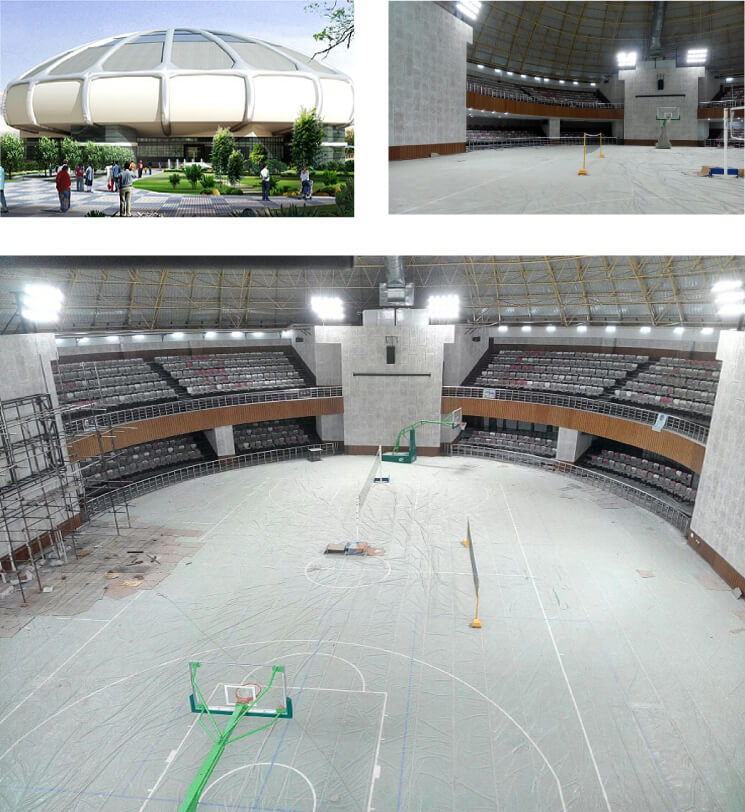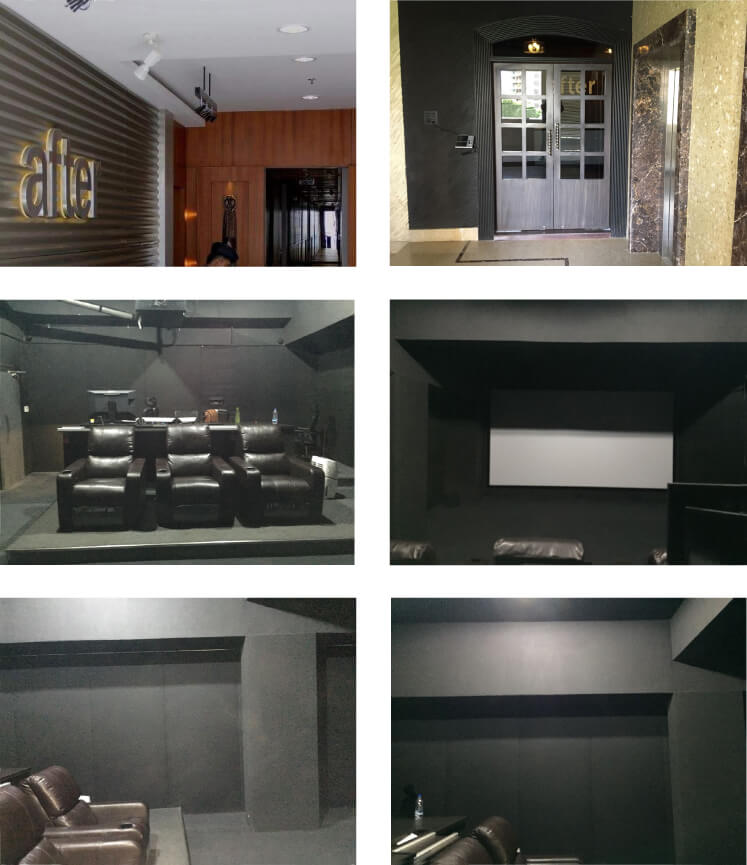 After Studio
www.after.studio
Place         –  Mumbai
Segment   – Studio
(Post-Production)
Installer     –  Well Track
Products   –  Stretch NRC
After Studio wanted a high light and sound absorbing environment for their post production theatre
Anutone responded with Stretch NRC Ebony as the acoustic cum visual solution.
Anutone's authorised applicator, Well Track, executed the "small in size but high on specs" project with speed and ease.
Result is an intimate space where post production mixing and editing, digital intermediates, visual effects, graphics and animation happens with precision.
Oil and Natural Gas Corporation Limited
www.ongcindia.com/
Place         –  Chennai
Segment   – Conference Hall
Architect   –  CRN Architects
Contractor –  NCCL
Installer     –  Stavera Built Tech
Products   –  Subtex NRC,
Slats Surco, Strand, Spun Hush
ONGC wanted perfect acoustics with striking visuals for a high-end corporate conference room
Anutone delivered through their trusted channel partner, Stavera.
With a heady combo of Slats Surco and Subtex NRC a perfect balance of acoustics and aesthetics was achieved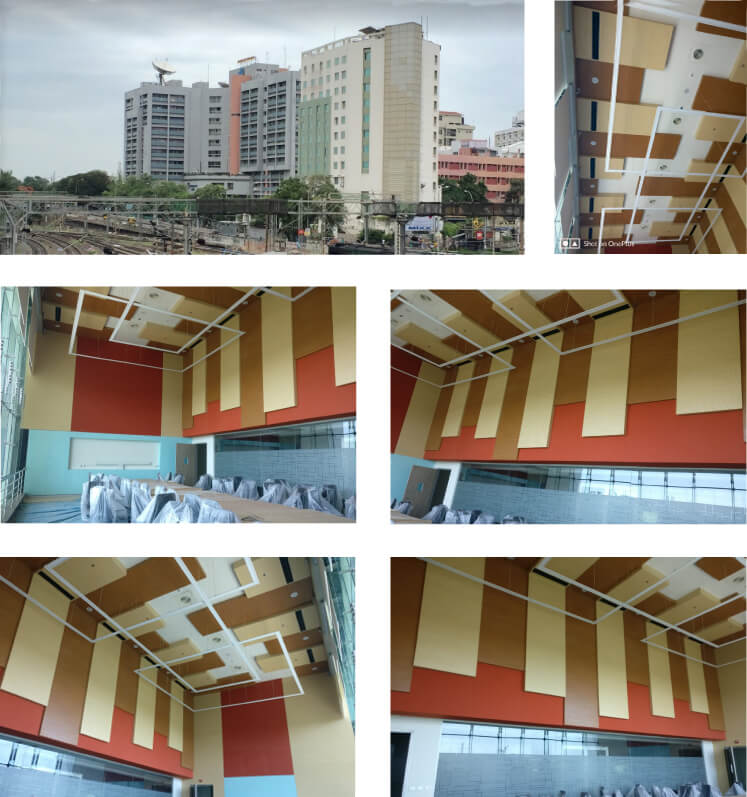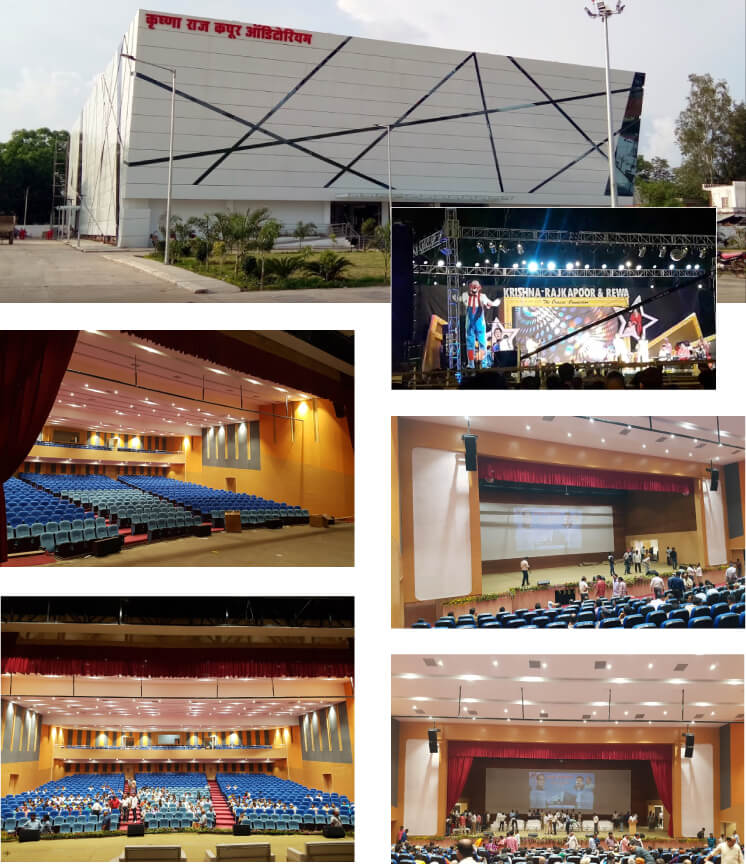 R K Auditorium
Place         –  Rewa,  Madhya Pradesh
Segment   – Auditorium
Architect   –  Jitendra Mehta & Associates, Indore
Contractor –  Vastu Rachna
Dealer       –  Newlook
Products   –  Subtex Hush,
Slats Surco,
Strand with
Cord Fabric
India lives through Bharat !!!
The Bagheli culture that Rewa promotes has a connection with legendary actor Raj Kapoor as his wedding happened here.
As part of Vindhya Mahotsav, a world-class auditorium was inaugurated in memory of Raj Kapoor as also to promote the rich arts and crafts of Madhya Pradesh.
Anutone worked closely with the ecosystem to ensure world class acoustics for such a landmark project.