Projects that do the country proud and the ecosystem proud too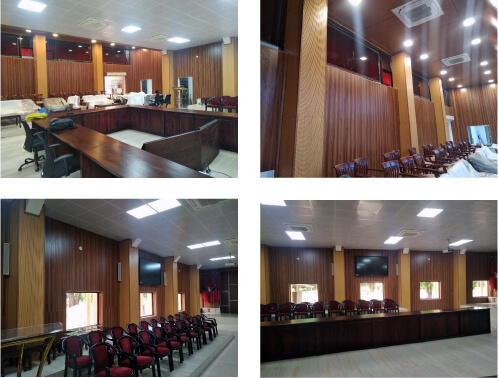 Corps Commander Office – Konark (Sand Model Hall)
Place      – Jodhpur, Rajasthan
Segment – Conference Room
(Defence)
Installer  – Rishabhdev International
Products – Slats Surco
Anutone continues to serve the nation through the defence sector with cutting-edge system solutions in acoustics with aesthetics. Pictures speak a thousand words, if not more(!), and these pictures here show strong wood-grained acoustical panelling to match the immaculate furniture, courtesy Anutone's Slats Surco
Krushi Bhawan
www.studiolotus.in/krishi-bhawan-bhubaneshwar
Place         –  Bhubaneshwar
Segment   – Auditorium
(Public Admin)
Architect   –  Lotus Studio, Delhi
Contractor –  AVR
Installer     –  Cineteek Technology
Products   –  Slats Surco, Stretch,
Strand Ebony &
Serge Astral
A landmark public building with learning centre, library, auditorium, training rooms etc and offices of the Department of Agriculture, Government of Odisha.
Studio Lotus chose Anutone acoustical products and systems for many of the venues including the auditorium showcased here.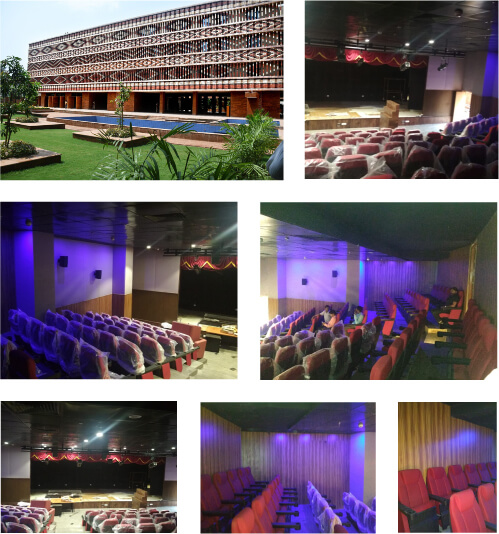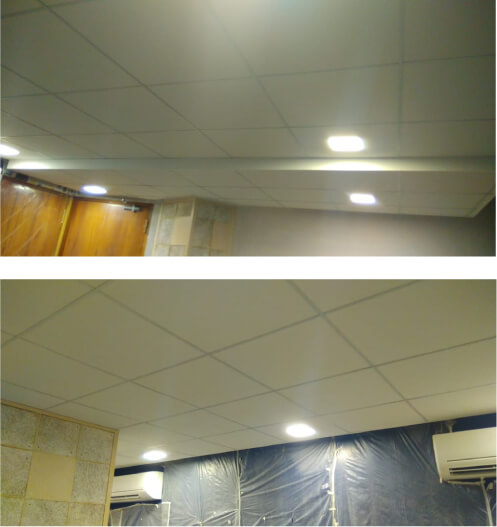 Mini Studio
(ongoing)
Place          – Mumbai
Segment    –   Studio
Consultant – Munro Acoustics
Installer      – A Ravi Corp
Products    – Subtex Nubby, Strand
Subtex Nubby acoustical ceiling and Strand acoustical panelling do duty in this mini studio where the acoustical ambience must critically match the latest in audio equipment.
London-headquartered Munro Acoustics [www.munro.co.uk] chose Anutone's products that were accurately and successfully installed by Anutone's authorised installer, A Ravi Corporation.
Congratulations to all!
Capital First Ltd.
www.capitalfirst.com
Place       –  Chennai
Segment – Training Room
(Office)
Architect –  Vision Architect
Consultant  – Manoj Designs
Installer   –  Stavera Buildtech
Products –  Subtex Nubby,
Slats Surco,
Stretch NRC
A state-of-the-art corporate training centre that features Subtex Nubby acoustical ceiling and Slats Surco with Stretch NRC as acoustical panelling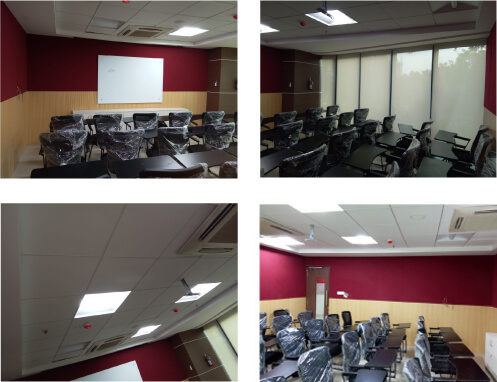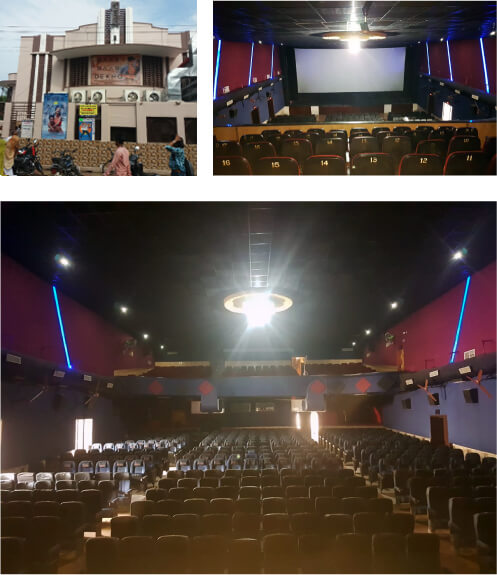 Durga Talkies
Place       –  Wardha, Maharashtra
Segment – Cinema
(Single Screen)
Products –  Subtex Ebony, Synth
There was a time when single screen cinemas were converted to shopping arcades or wedding halls, before the multiplex boom stemmed the rot and that rubbed off these grand movie palaces.
Single screen cinemas in tier-II and tier-II cities are now facing a revival as seen with the buzz at the recent Big Cine Expo Mumbai.
Anutone has always been a pioneer and a patron of the cinema exhibition industry, founding the iconic magazine, TheatreWorld, and developing acoustical product systems for the modern 3D immersive audio that is the hallmark of theatres of today.