Landmark projects across the length and breadth of the nation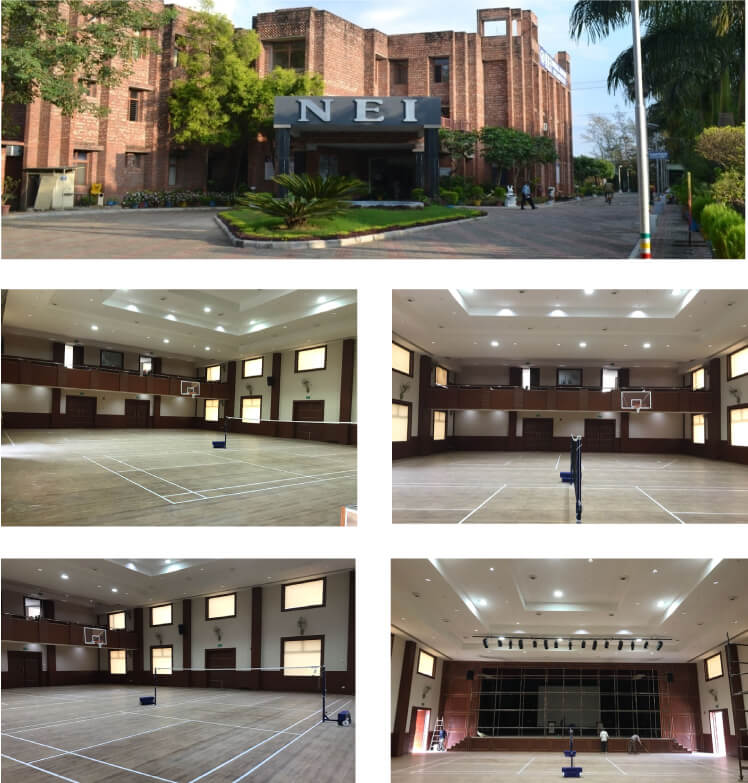 Nirmal Ashram Eye Institute

www.naeirksh.org
Place       – Rishikesh, Uttarakhand
Segment – Education
[Multipurpose Hall]
Installer  – F2C
Products – Slats Surco, Slats Diffuse, Pixel Smery,
Strand Ebony, Synth
A multipurpose hall in an educational institute is used for seminars, sports, dance-drama and music performances. Hence it needs variable acoustics for all types of events without compromising on the overall building design theme
Anutone achieves all this and more with its portfolio of products, systems, solutions and services. The all-in-one value-chain for acoustics!
Raiganj University

www.raiganjuniversity.ac.in
Place         –  Raiganj, West Bengal
Segment   – Education
[Classrooms]
Installer     –  One Stop Solution
Products   –  Strand Colour, Pixel
Square 3/8, Tufbloc
Anutone acoustical panels match the colour accents of the building elevation and classroom chairs. What more would a designer, space user and building owner want. Perfect aesthetics blended with perfect acoustics!
Both the teacher and the taught can now enjoy the lessons in an ambience that makes learning a fun activity and is no longer a stressful chore. Finally the dream of educators and parents is achieved!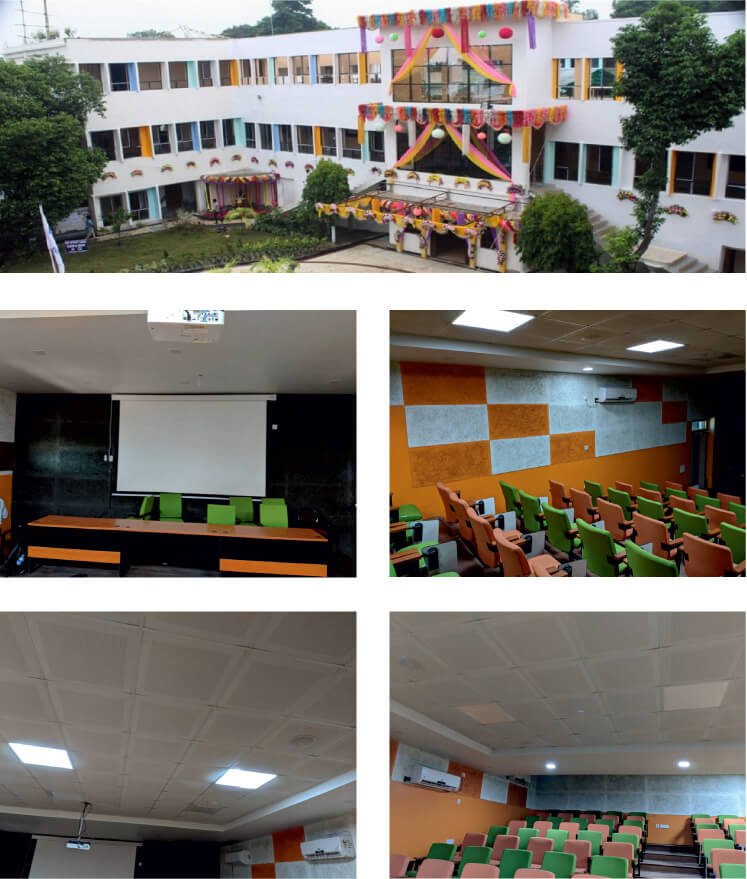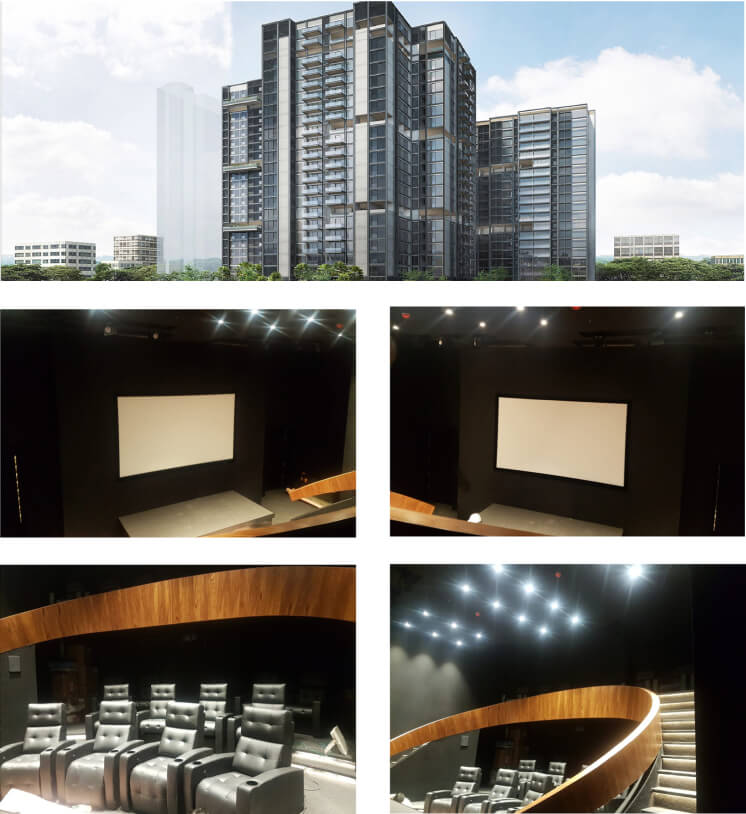 Rustomjee Paramount
www.rustomjee.com
Place       –  Khar, Mumbai
Segment – Clubhouse
[Mini Theatre]
Dealer     –  Amaan Enterprises
Products –  Spun Hush Ebony, Strand, SynthPF
The minimalist, contemporary concept of a black box with a white screen and just a circular band of wood comes alive for the intimate mini-theatre at the clubhouse of Rustomjee's ultra-luxury Paramount property in the upmarket Khar suburb of Mumbai with Anutone's engineered product system solution of metal framing, base board, stretch tracks, thermo-acoustic infill and acoustical wall upholstery.
Prasan Vidya Mandir (PVM)

www.pvmandir.com
Place       –  Chennai
Segment – Education
[Multimedia Room]
Installer   –  Stavera Buildtech
Products –  Pixel 3/8, Slats Surco
PVM is otherwise a spartan, modest K-12 school focused on learning for its pupils. However for their smartclass project they went all out for their multimedia room which they equipped with state-of-the-art audio-video and matching acoustics. Note the neat Pixel 3/8 ceiling and Slats Surco walls.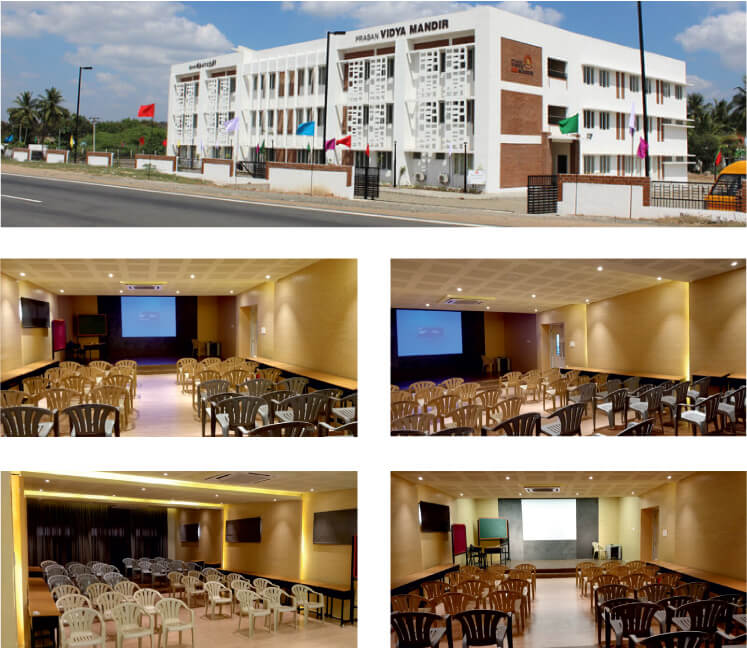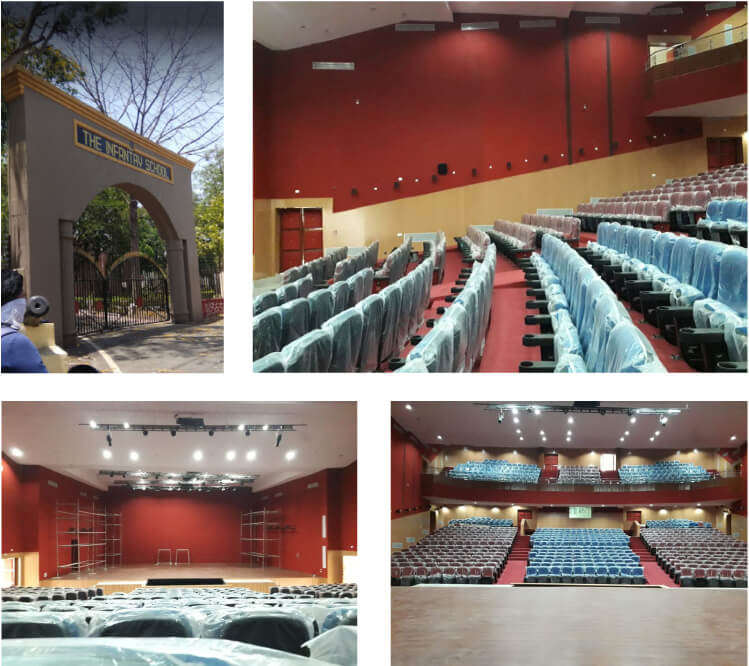 Infantry School
www.indianarmy.nic.in
Place       –  Mhow, Madhya Pradesh
Segment – Defence
[Auditorium]
Installer   –  New Look
Architect – Vandana Gujarati
Consultant – Vijay Purandare
Products –  Strand, Spun Cord
The famous Infantry School in Mhow finally receives a world-class auditorium with top-of-the-line acoustics as our armed forces truly deserve. Now the army can conduct its many events with dignity and honour as it trains it's jawans to guard and protect our nation's borders!
Happy Independence Day
Jai Hind