Anutone in Corporate South

KENNAMETAL BENGALURU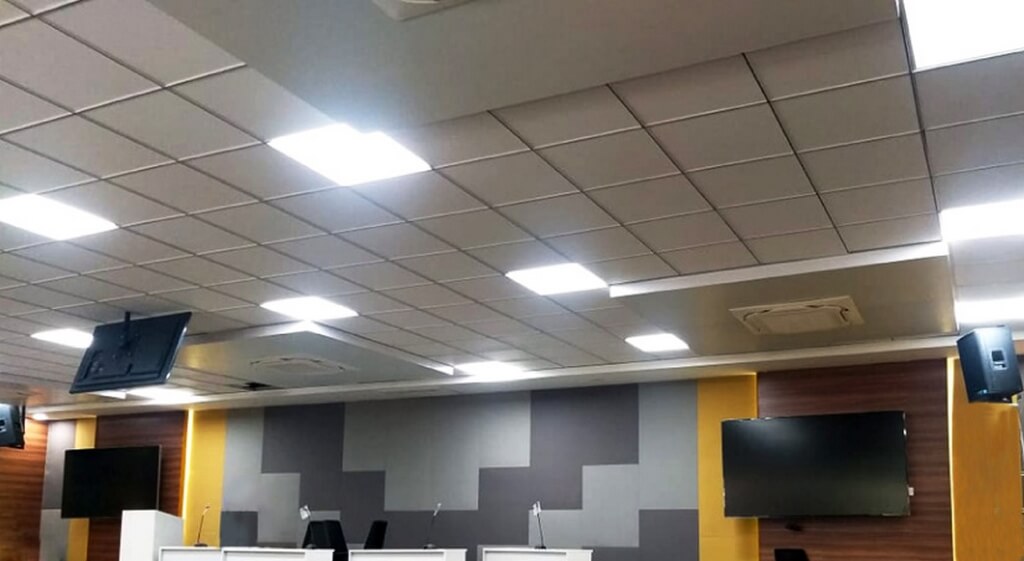 Introduction
Kennametal is a US-based speciality engineering multinational with a metalworking tools manufacturing base in Bengaluru (acquired from Widia in 2002). Kennametal serves the verticals of aerospace, earthworks, energy, transportation, general engineering and machine tools.
Fact File
Project –  Kennametal India Limited www.kennametal.com | Place – Bengaluru | Segment – Industrial [Auditorium] | Architect – Enso Architects Bengaluru www.enso.co.in | Dealer & Installer – Theju Interiors | Anutone Products – Ceiling is Subtex Nubby, Panelling is a combination of Slats Surco [Walnut Nuez] and Stretch NRC [Maree, Merrick & Shetland] with SynthPF infill
Requirements
Kennametal Bengaluru hosts industry experts from across the globe for corporate presentations and knowledge seminars. For their corporate auditorium the brief was world-class and cutting-edge which meant the best of audio-video, lighting, seating and of course, acoustics to match up to it all.
Solutions
Anutone worked closely with project ecosystem, especially Enso Architects, to provide a grid ceiling and soft-texture white acoustical tiling for light reflectivity and sound absorption with added advantage of accessibility to the overhead services. Walls were a combination of fabric and wood for just the right balance of pleasing aesthetics and acoustics.
Outcomes
Project outcomes is testimony to design and product performance, skillfully installed by Theju Interiors. Absolute clarity of audio both for speech and multimedia as well as a pleasing ambience that puts both the presenters and the participants to ease and comfort to result in sessions that are truly productive.
CENTRE FOR DNA FINGERPRINTING AND
DIAGNOSTICS (CDFD), HYDERABAD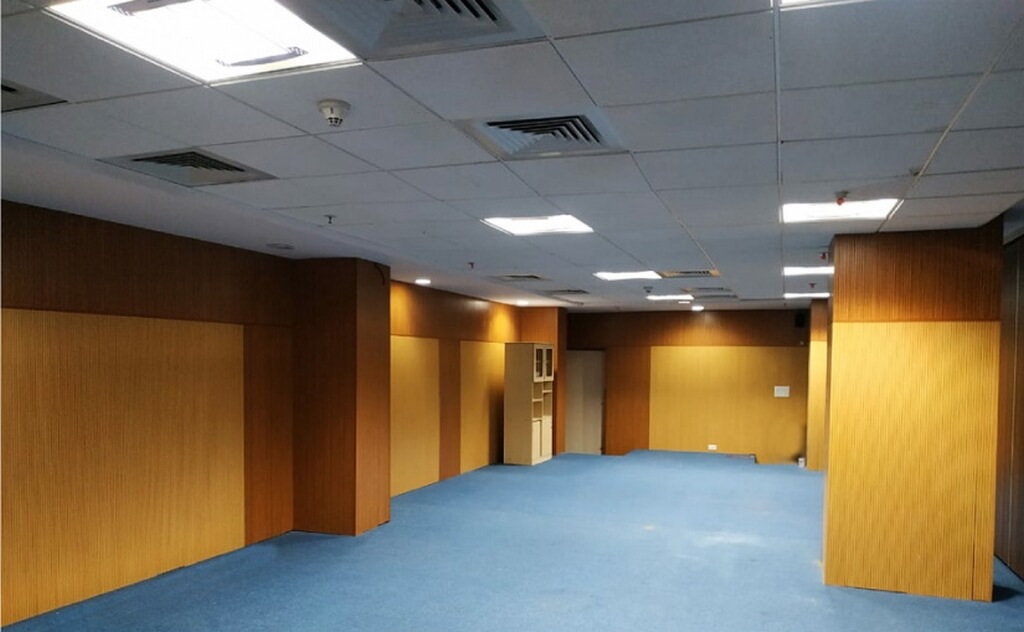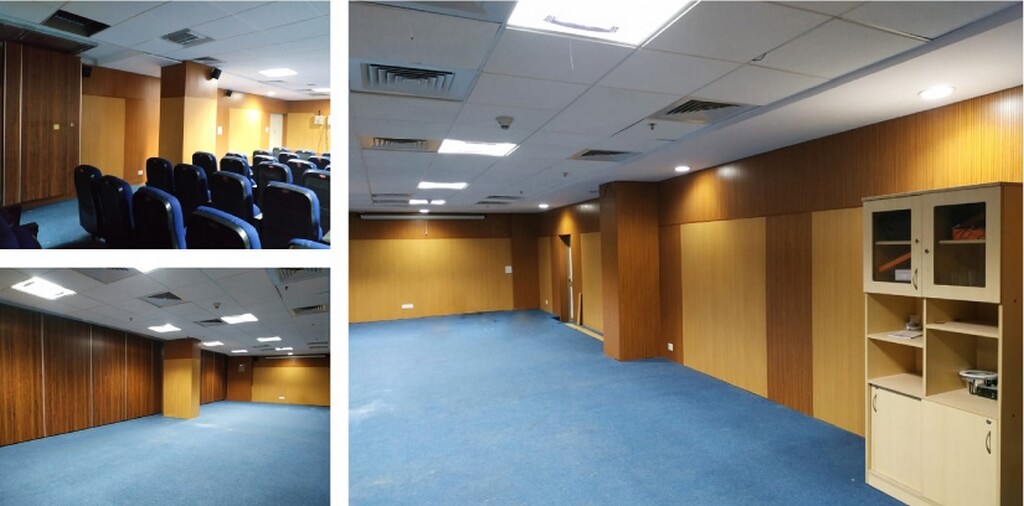 Introduction
CDFD is an autonomous organization under Department of Biotechnology, Ministry of Science and Technology, Government of India. It is recognized by University of Hyderabad for PhD programs in Life Sciences. It is equipped with state-of-the-art instrumentation and computing infrastructure to enable frontier areas of research in Life Sciences.
Fact File
Project –  Centre for DNA Fingerprinting and Diagnostics (CDFD)  www.cdfd.org.in | Place – Hyderabad | Segment – Government [Auditorium] | Architect – RITES Hyderabad  www.rites.com | Contractor – Green Earth Engineering | Dealer & Installer – RamG Building Systems | Anutone Products – Slats Surco [Beech Haya & Teak Teca], SynthPF
Requirements
In keeping with its global status CDFD wanted a corporate mini-auditorium for its various presentation programs and seminars which includes experts from across India and overseas. They were keen on a very functional but very effective space in keeping with budget constraints of a government organisation.
Solutions
Rites was keen on a neutral ceiling but the wood panelled look for the walls given that the maximum interaction of the human sensory perception would be with walls and floors, not the ceiling, in terms of visual, aural and tactile. Anutone provided it's Slats Surco based acoustical solution that was accepted by all the stakeholders to the project.
Outcomes
The result is a visual that is pleasing to the eyes, sound that is pleasing to the ears and touch that not only is comforting but also has no long-term maintenance issues. Add odourless with no toxic emissions for indoor pollution (indoor air quality) and you are assured of a complete package, a total solution, with such a 360 degrees approach.