More Shapes. More Colours. More Prints.
A sneak peak at What's New for the 2019-20 season
Launching 'Acoustics Art' at Soundz Annual this April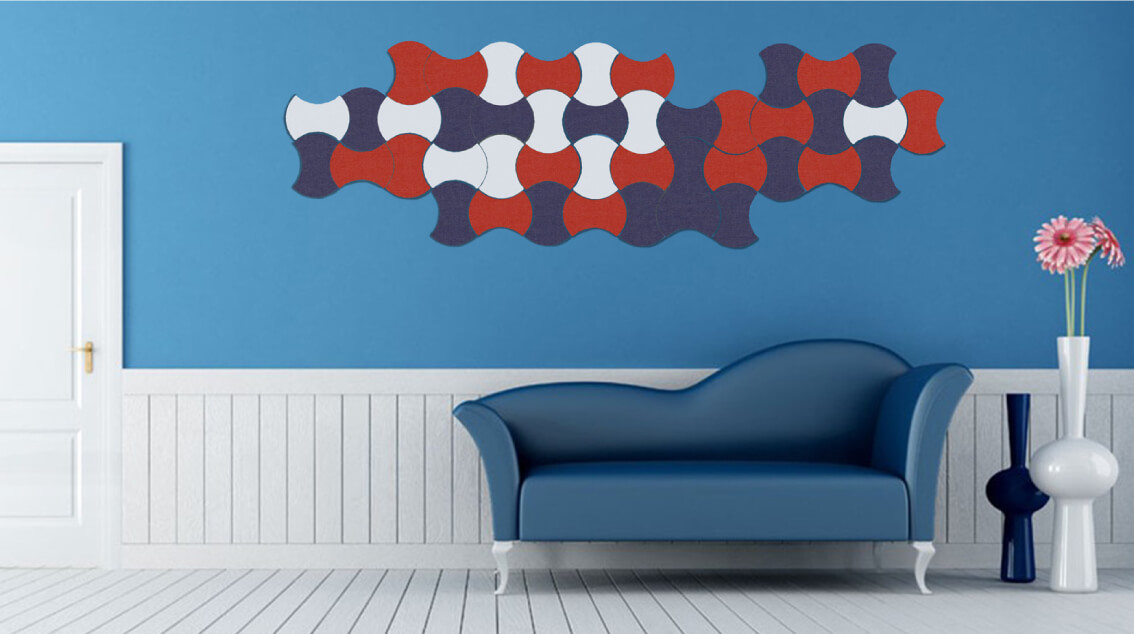 Acoustics in More Shapes More Colours
An acoustical art mural as the arresting backdrop to this couch in a resort villa.
Synth Slim Shapes – Slim in two shapes and three colours installed on Strand Primer to create a unique applique.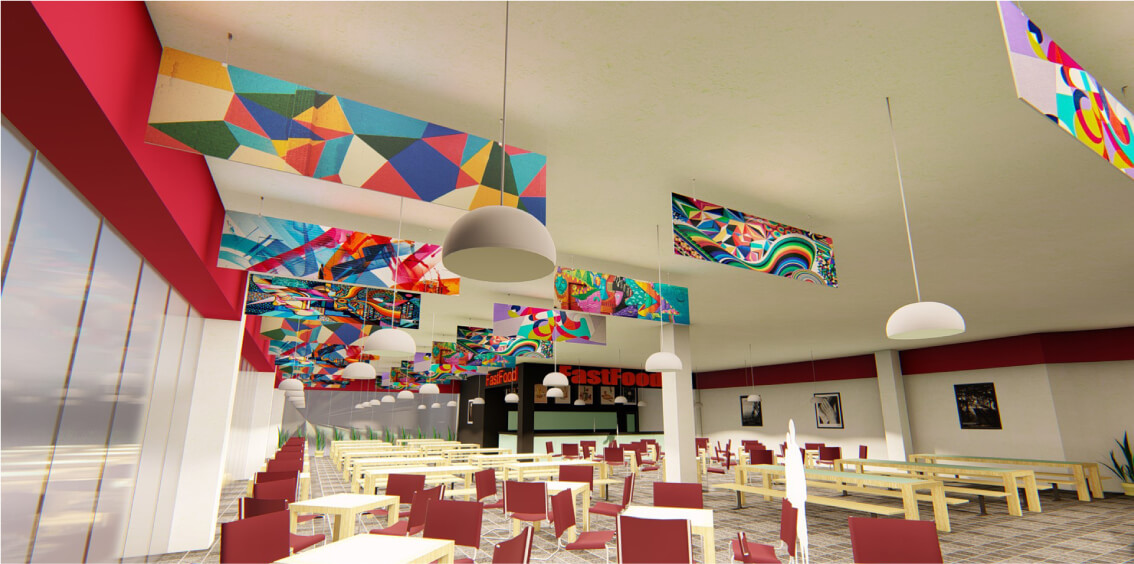 Acoustics in More Banners More Prints
Make a food court in an upmarket mall more colourful more cheerful yet comfortable for more footfalls.
Slim Wave Shapes Grafix baffles in street art graffiti prints suspended individually from the ceiling at strategic locations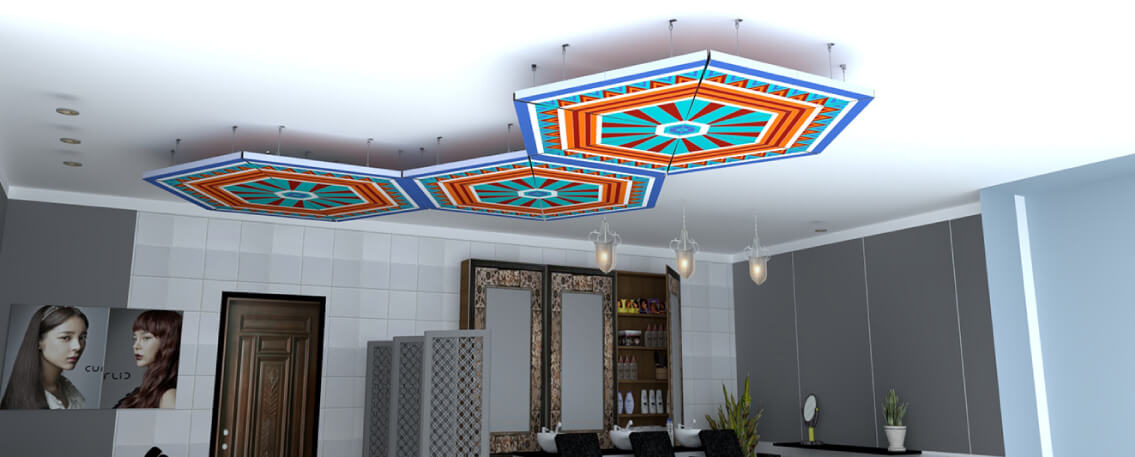 Acoustics in More Shapes More Prints
More beautiful yet acoustical! A boring white ceiling in an upscale wellness spa & salon made the focal point
Subtex Clouds Triangle2 Grafix in Mandala prints and cluster pattern create giant hexagon floats below a white gypsum ceiling

Acoustics in More Embossings More Patterns
Awesome wall art finishes that look stunning and create a quiet ambience at the reception of a star hotel
Strand Sculpt Colours in Curve and Linear variants that create an interesting cluster pattern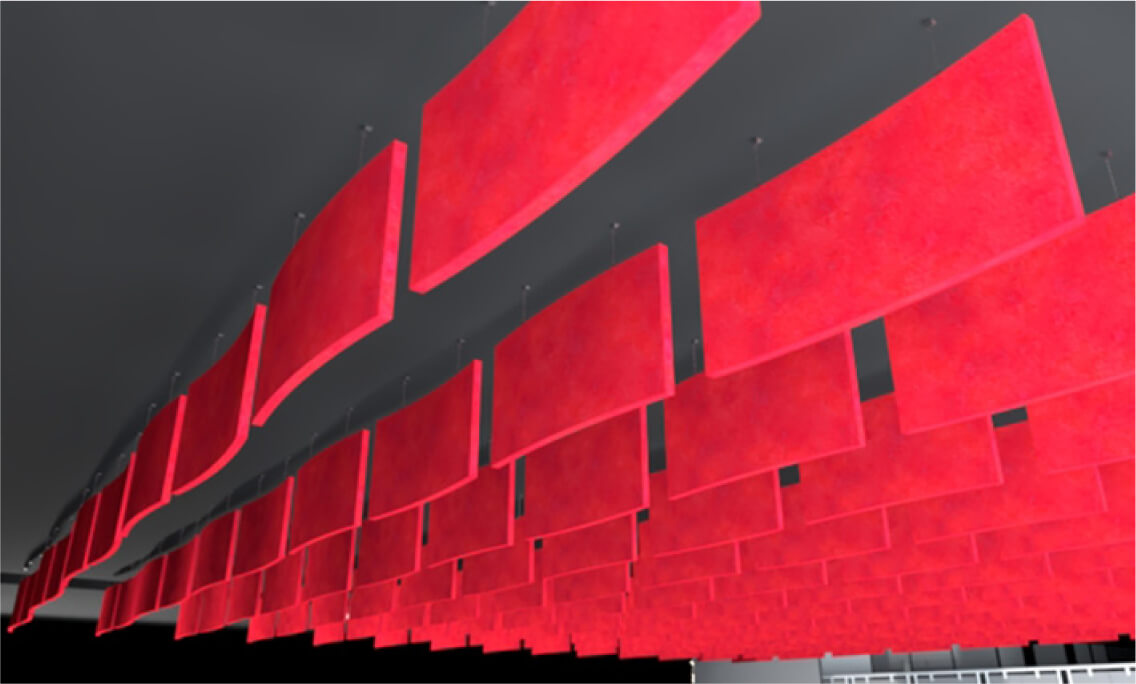 Acoustics in More Curves More Contrasts
Double height spaces like corporate auditoriums can now boast open plenums with cool baffle ceilings!
Subtex Wave Nubby Curved Colours in Bright Red suspended in a true wave pattern. Acoustics creating waves. What an irony!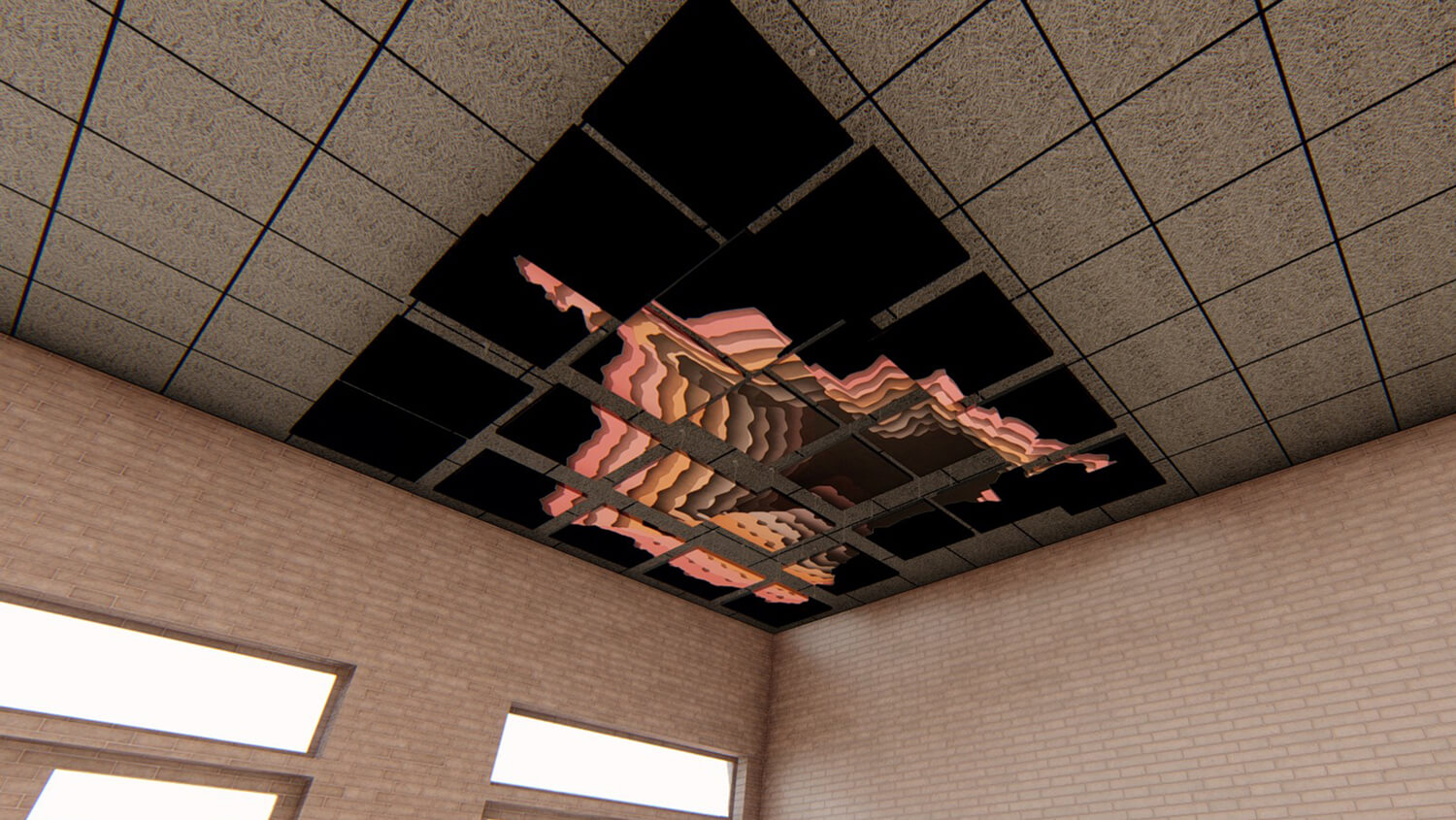 Acoustics in More Graphics More 3D
Fashion houses & art galleries can now have ceilings that are equally innovative and creative. Everyone looks up to such spaces
Subtex Clouds Dekor Graphix with printed fabric wrapped around the edges to give that edgy look to high end interiors

Acoustics in More Flair More Finesse
Airline lounge or private study – acoustic art walls and ceilings for that outdoorsy feeling in an indoor airconditioned space
Subtex Nubby Grafix with images digitally transferred directly on grid ceiling tiles and wall panel surfaces
Soundz Annual is an internal event of Team Anutone. SoundzPW and other Soundz events are open to ecosystem but by invitation only. Actual availability of new products is minimum one quarter later viz July 2019 onwards. Samples and prices on request. Project images are 3D renders by architect for illustrative purposes and Anutone claims no association. Product colours, prints are indicative and may differ on actual panels due to blotting and fading. Product embossings, shapes are indicative and may differ on actual panels due to surface texture limitations. It is the responsibility of the user to conduct due diligence and assess the suitability of the products to projects. Copyright and Intellectual Property belongs to Anutone. No contents must be copied, scanned, reproduced, transmitted, stored, retrieved or otherwise used in any form without the prior written permission of Anutone.